Are you in the mood for a pop of red? Are you someone who likes flashy and colorful nails? Oftentimes women like to stick to the color red. Are you one of those women yourself? This is a sensual and feminine color that will make you look like a truly elegant lady. Keep on reading since we will browse and list out loads of different red manicure ideas, acrylics, nail polish ideas, and gel polishes.
FAQ
1. Who Should Go For Red Christmas Nails?
Are you in a true holiday spirit? Do you fancy feminine and elegant manicures and colors? If so, you're going to like a pop of red to your nails! These are usually worn by mature women and those who like to stand out with their sass and class. If you like feminine options and elegant sensual ideas, this will suit you for e Christmas period.
2. How Pricey Are Red Nails?
Your red-inspired Christmas manicure doesn't have to be too pricey. In most cases, you will pay around $30 for a simple nail polish mani. Gel manicures go for $40, and acrylics that are super long and bold will go for $50. Make sure that you find a nail artist who suits you and go for someone who can meet your expectations. In most cases, red nails are quite easy to do and won't take too much of your time to recreate.
3. How To Do Red Christmas Nails?
If you want to DIY your manicure and you want to do everything on your own, make sure that you have the right items and tools. In fact, all you need is a nail primer, your favorite red polish shade, as well as a topcoat. You can also go for some glitter (potentially).
Step 1: shape your nails, cut them, and get the outcome that you prefer.
Step 2: add a primer and let it air dry before you apply your red polish.
Step 3: add two thin coats of your favorite nail polish shade. It will take you around 5 minutes to paint them. Wait between 5-10 minutes for it to dry in between sessions.
Step 4: you can do this optional step, which includes adding your favorite glitter or gemstones on top. Go for anything that pops!
Step 5: once everything is properly done and set in place set your manicure with your favorite top coat, matte or shiny one.
Short Red Christmas Nails
1. Red Christmas Nails Square Shape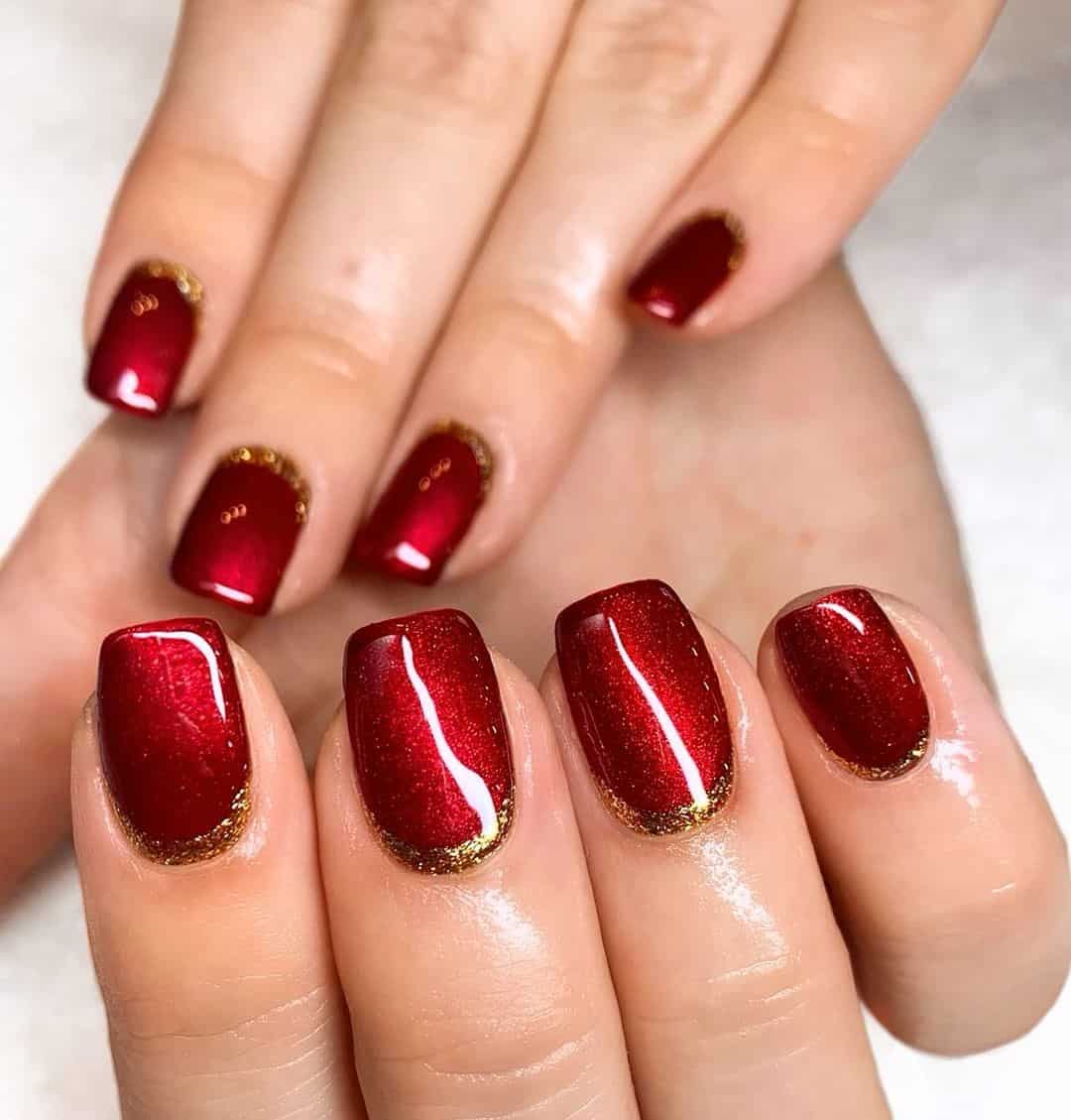 This is the cutest little red glossy manicure that you're going to love. If you're a fan of elegance and feminine shades, give this a go. Decorate the top portion with your favorite glitter and golden detail on top.
2. Gold & Red Christmas Nails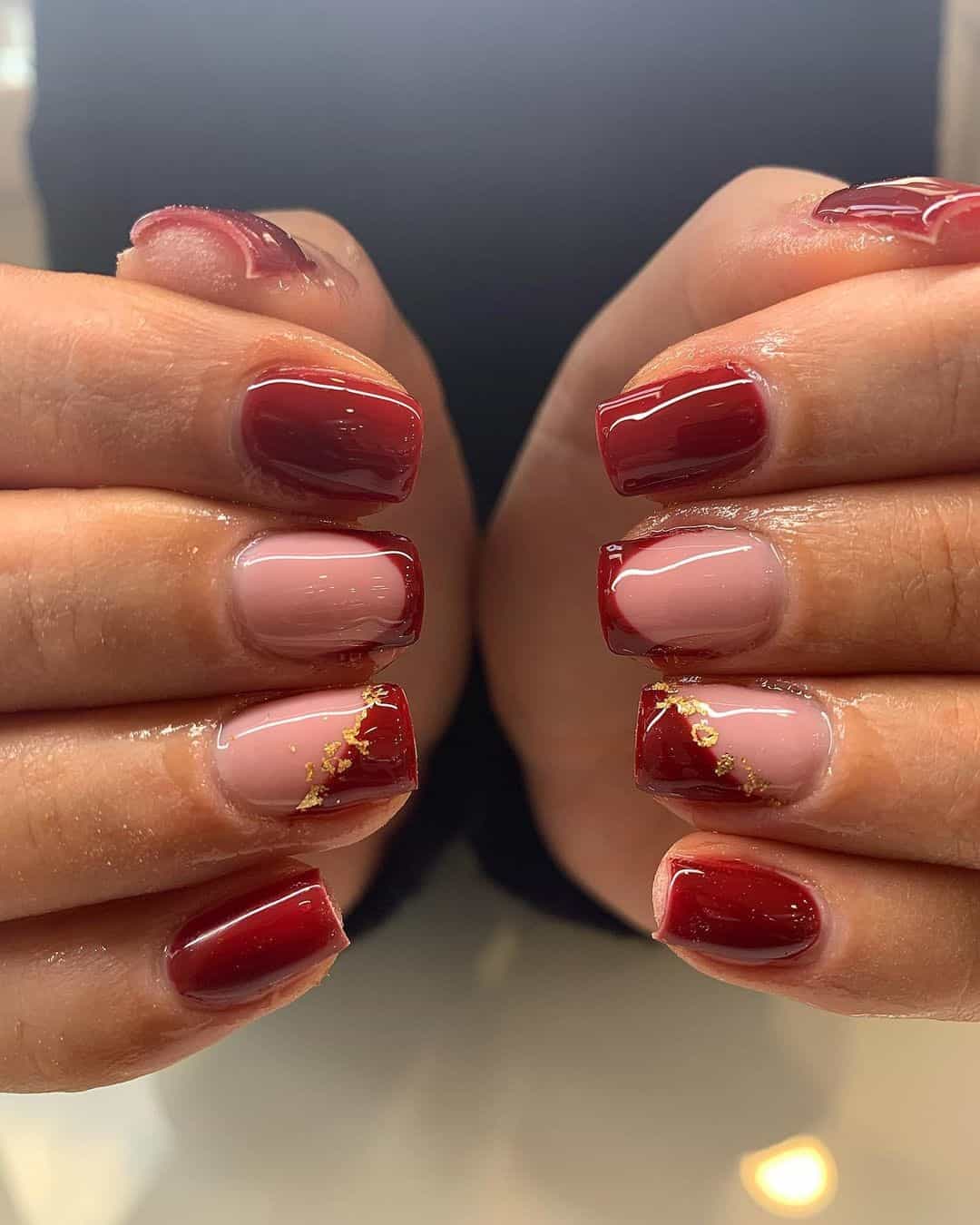 A short coffin manicure such as this one is for women who prefer elegant and low-key nails. If you're someone who likes something that is durable and can withstand different weather conditions, consider this beauty. Go with some subtle French details and color them in red to keep that classy vibe.
Also Read: 50+ Gorgeous Rose Gold Nail Design Ideas (2022 Updated)
3. Oval Red Christmas Nails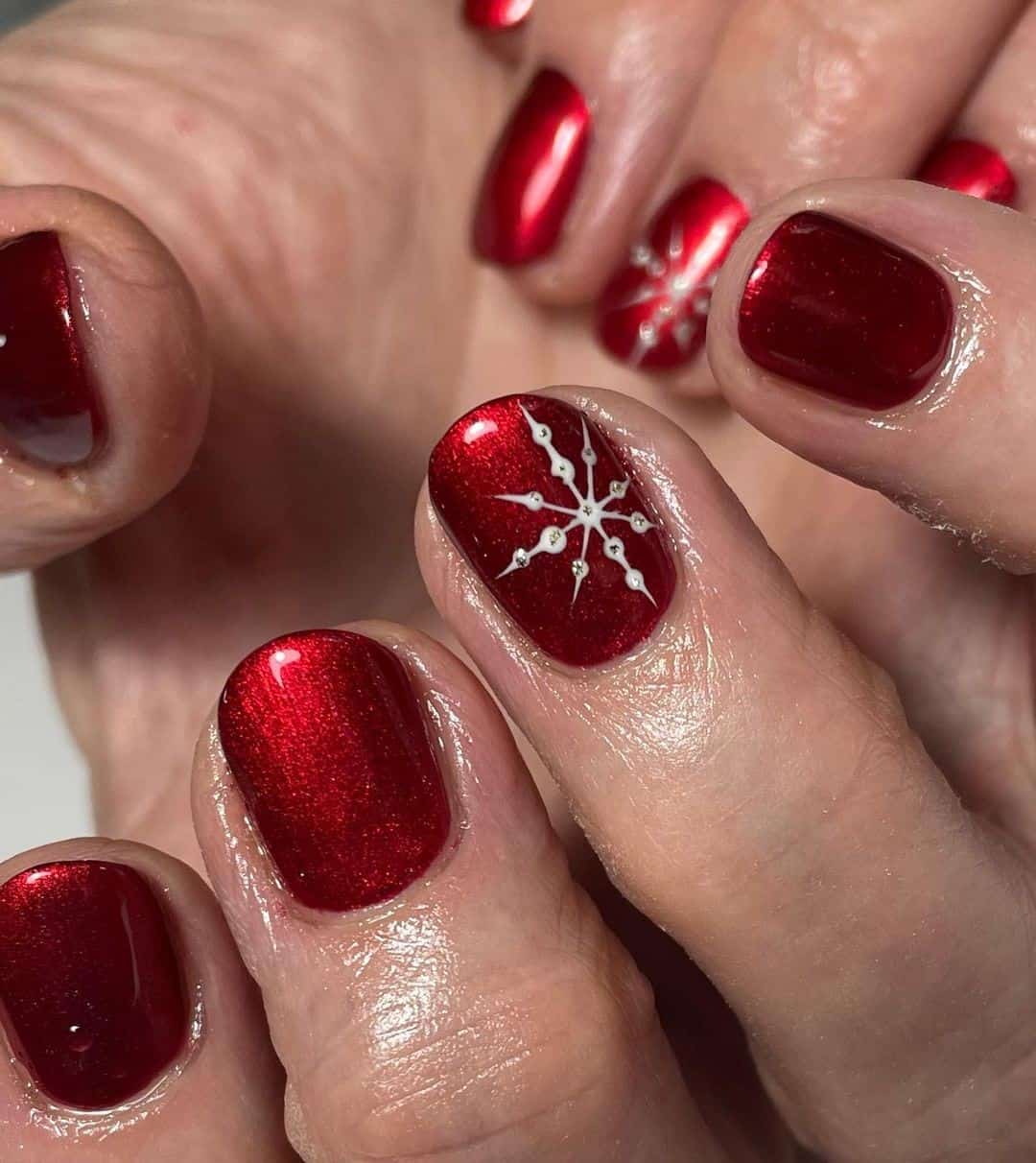 Super short and sweet, these nails will look so good when done on top of your natural healthy nails. Go for a bit of glitter as a base. This red manicure will look so cute and playful when worn for the Christmas season.
4. Short Almond Red Christmas Nails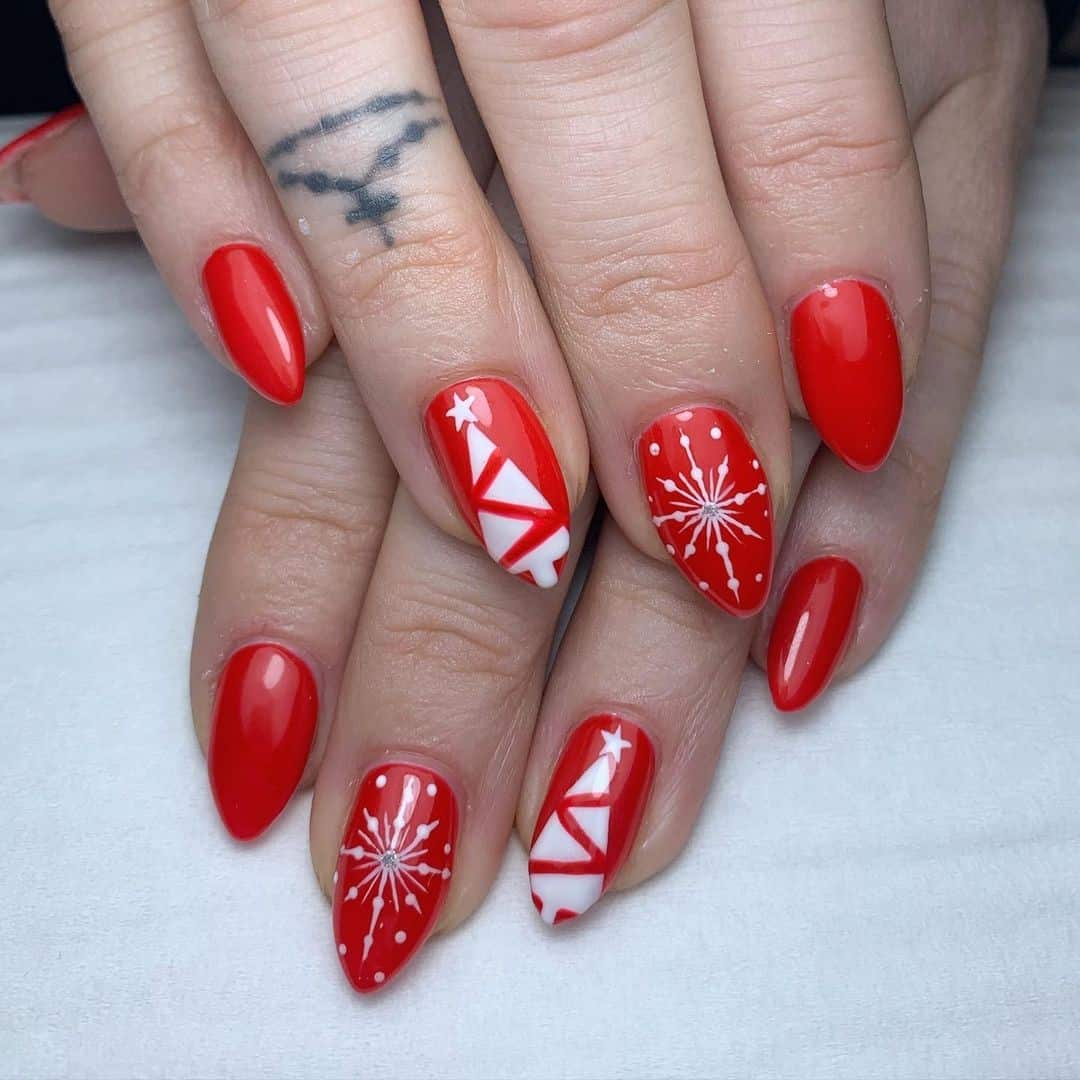 Light red almond nails that have the right amount of shine to them! Go with these nails if you're a fan of subtle looks and you need something that is elegant. Almond shape is a common go-to by women who enjoy natural-looking nails + this will suit anyone who needs something appropriate for the office.