Yellow gel nails, the shades of the year in manicure
Is yellow too garish? Not if you take into account that the manicure is not very loaded. If we talk about yellow as the color of the year in terms of manicure, tastes may differ depending on the lifestyle. It is important to choose your favorite, simple models with flower appliqués, in intense or paler shades.
It seems that on social media, gel nails in shades of yellow are among the most popular styles right now, which means that ladies all over the world are embracing this spring shade.
Cheerful color, yellow can guarantee you a beautiful and trendy manicure this year.
Recommendations, ideas and suggestions – Yellow gel nails
1 Floral model, spring – summer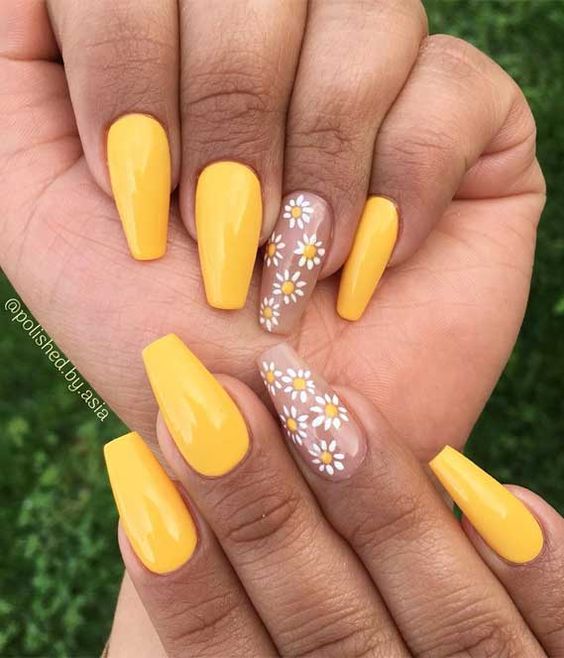 2 Short pattern with polka dots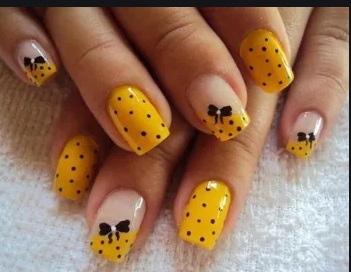 3 Butterfly pattern, square style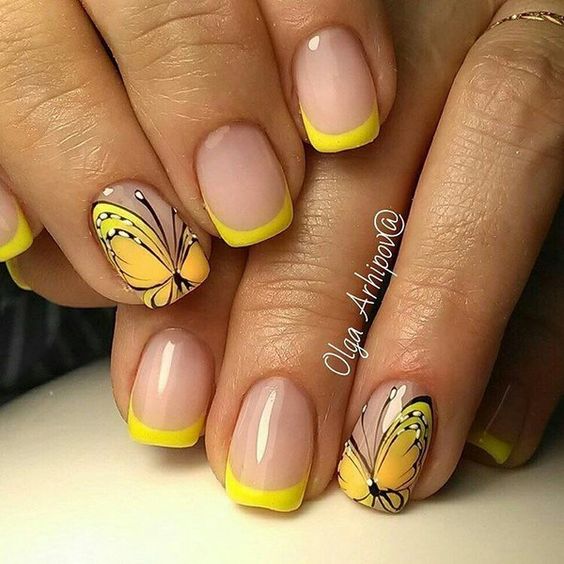 4 Floral style, trends 2021