Orange gel nails, suggestions for autumn and beyond.
These designs feature the color of tropical sunrises, juicy peaches, monarch butterflies and autumn leaves. Orange appears in so many of the most beautiful aspects of nature, but the color has been relatively undervalued in fashion and manicure.
Our recommendations, gel nails orange shades are for September-November, but now the color is worn in every season, both in fashion and in manicure.
In fact, orange was named the color of the year in 2019. You can wear orange in everything from fashion, hair and manicure. So why not incorporate this amazing color on your nails?
Recommendations and pictures:
1 Gel nail model in several shades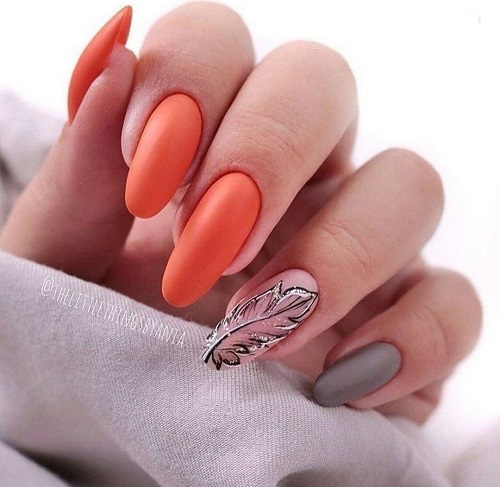 2 Model with fruits, in light tones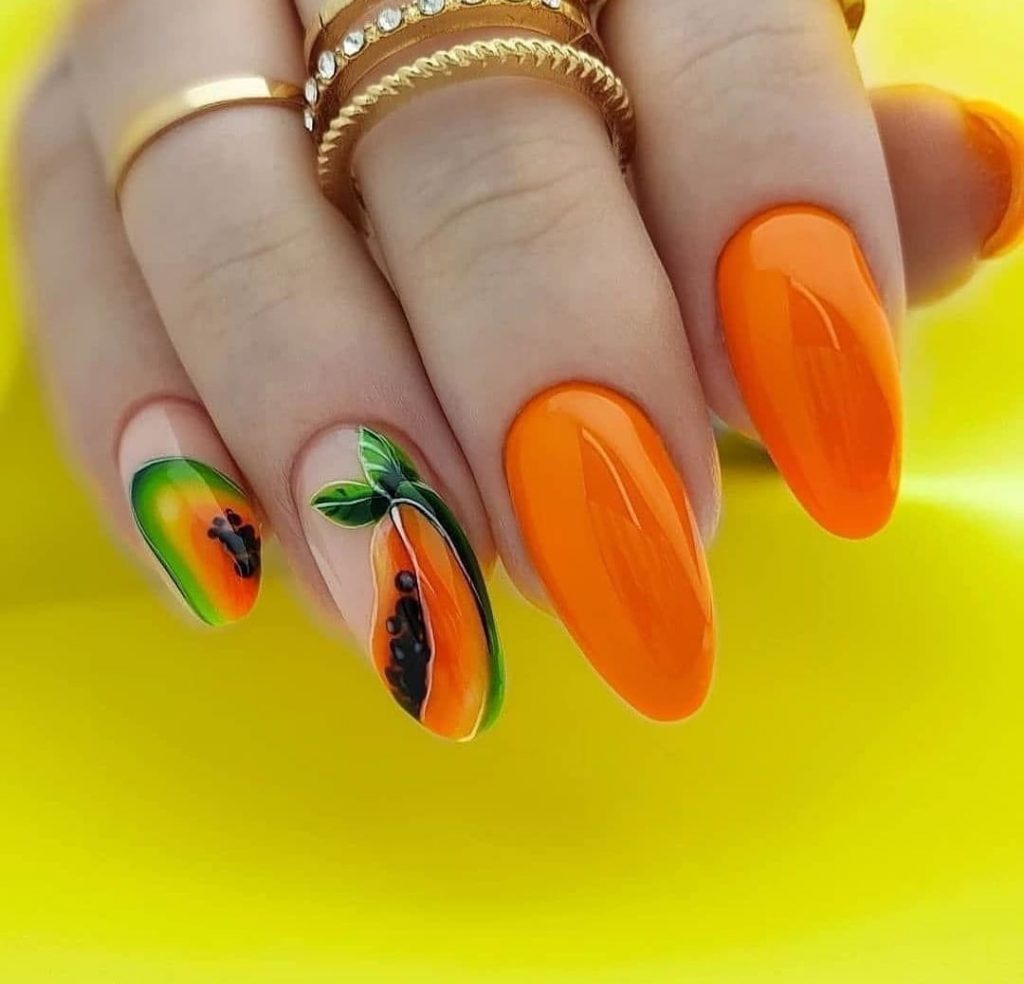 3 Neon orange gel nails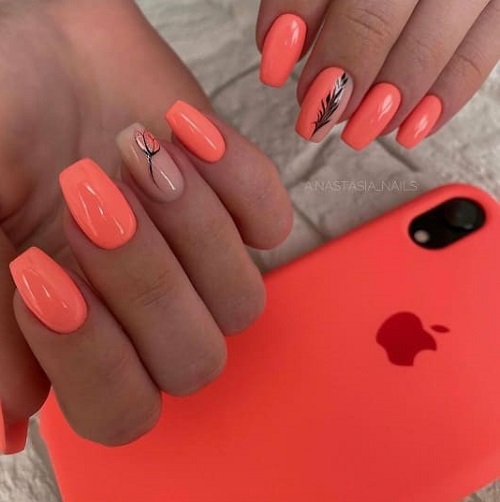 4 Gel nails with glitter and shades of orange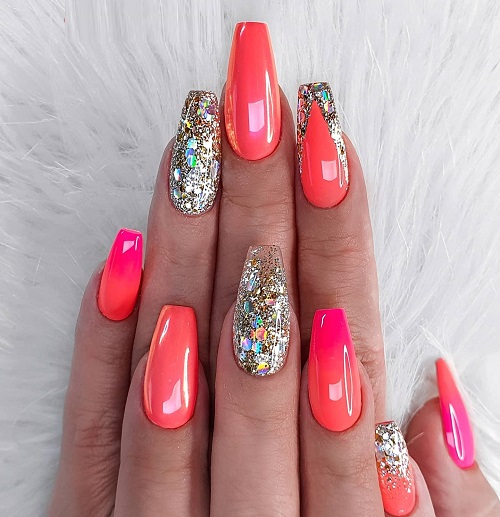 5 Neon with space, gel nails trends 2021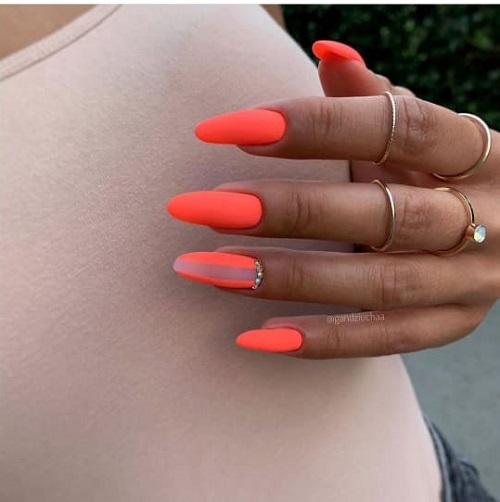 6 Shades of elegant orange and nails with pebbles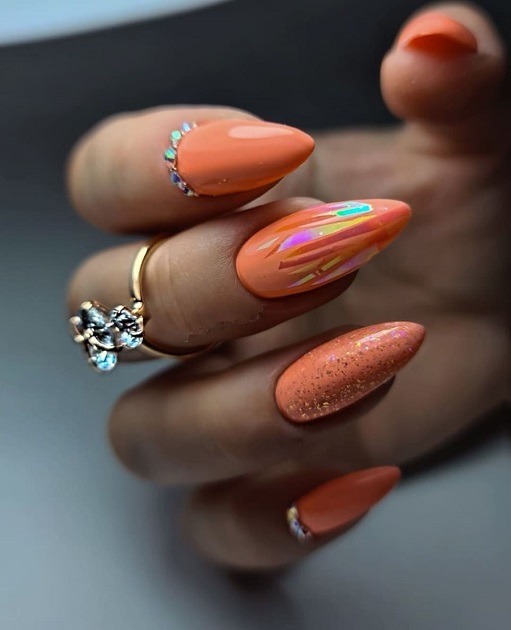 7 Very cheerful model, glittery gel nails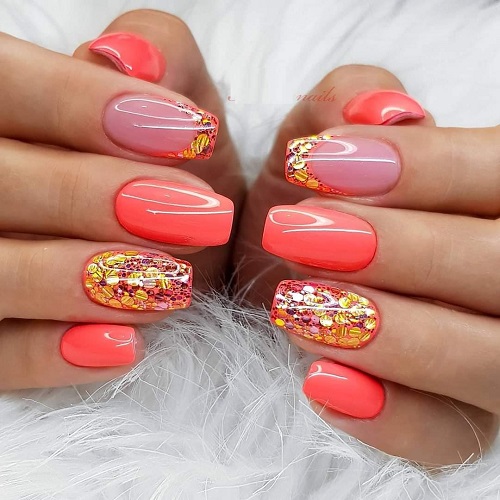 8 Matte model, in two shades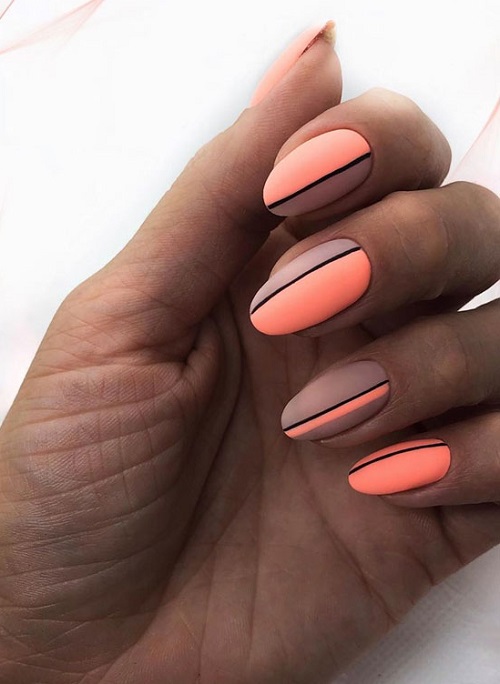 9 Excellent model for those who like abstract styles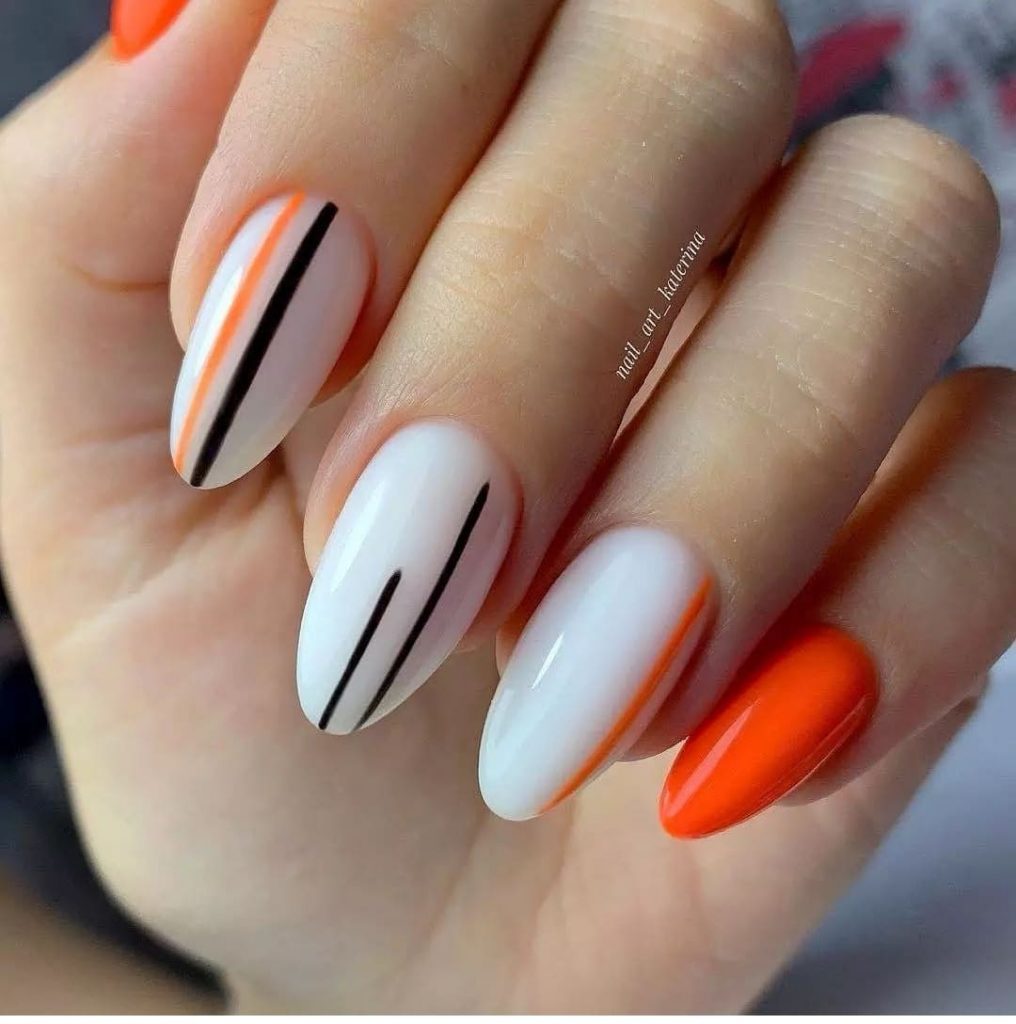 10 Model in shades of orange-yellow, with autumn leaves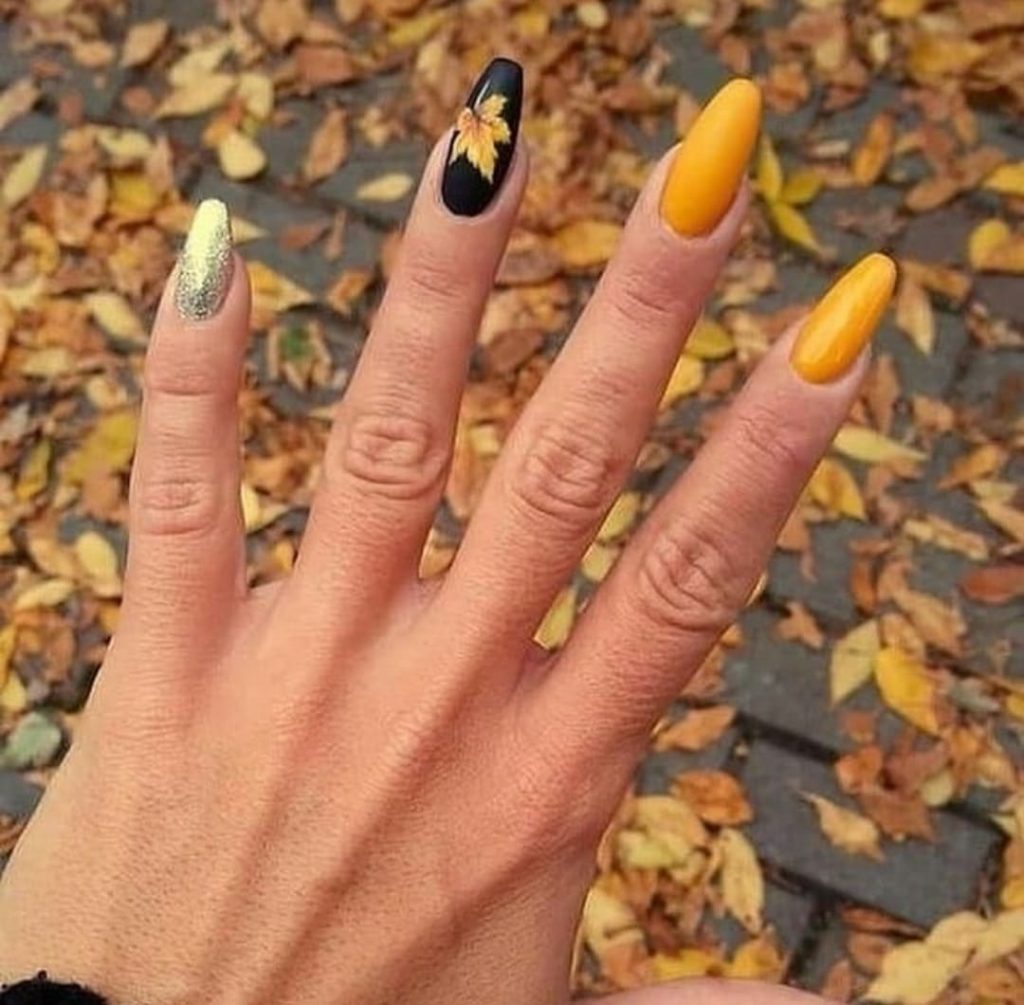 Do you see that it is an underrated shade? There is no plausible reason for this, you can get beautiful models, French gel nails, in several colors, all for autumn or all seasons.
11 Special model with rhinestones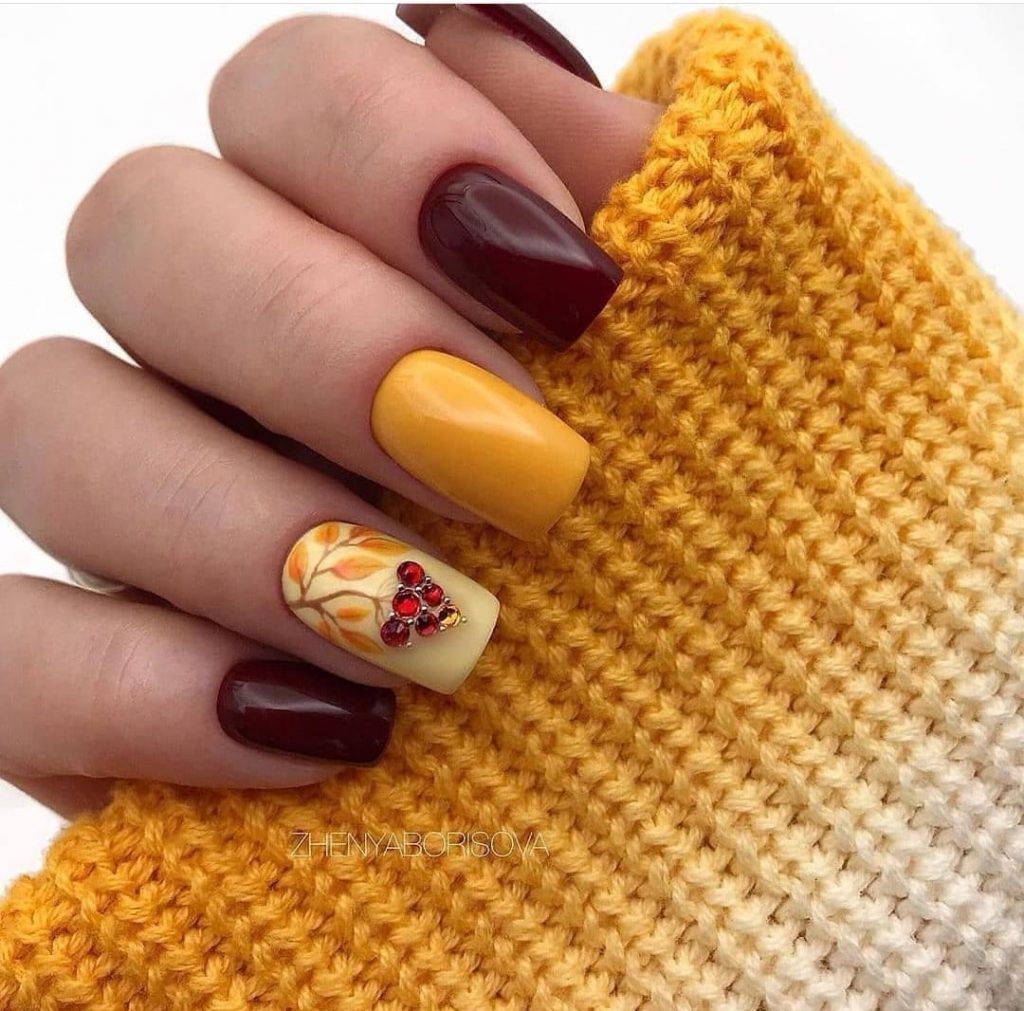 12 French model 2021, with autumn leaf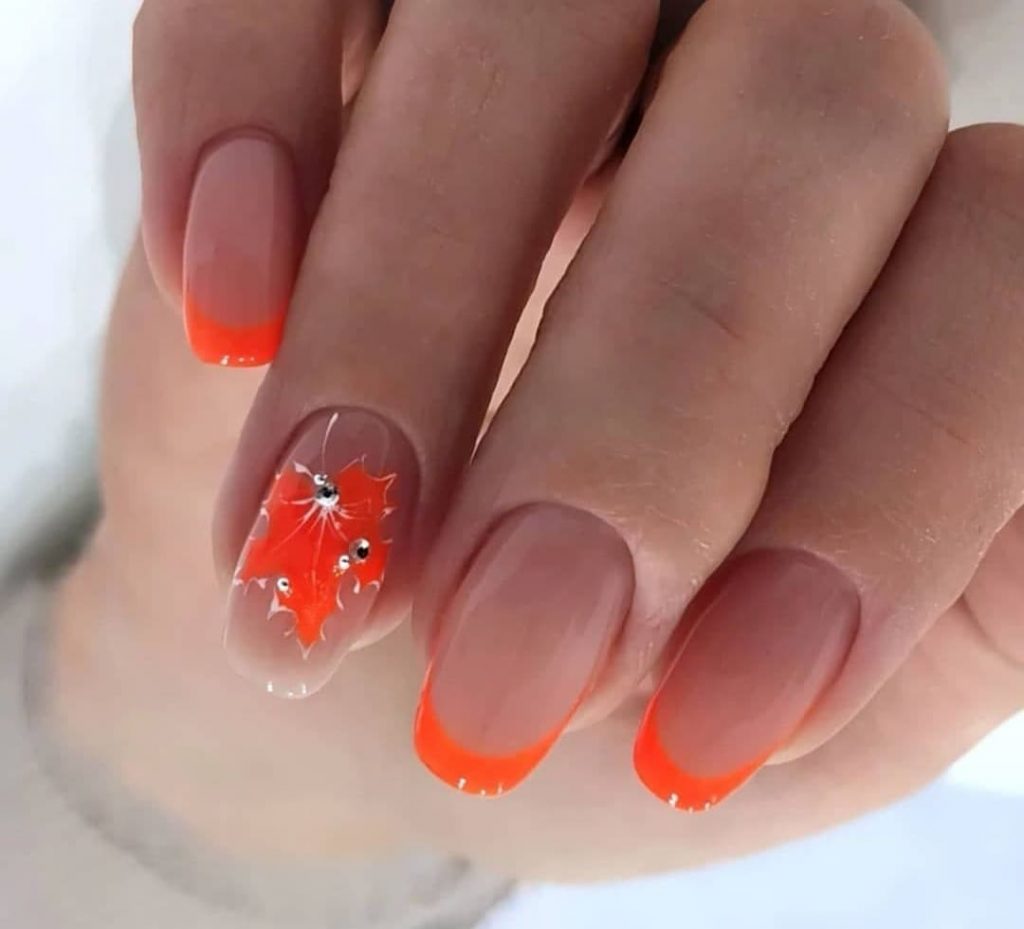 13 Floral pattern, in two shades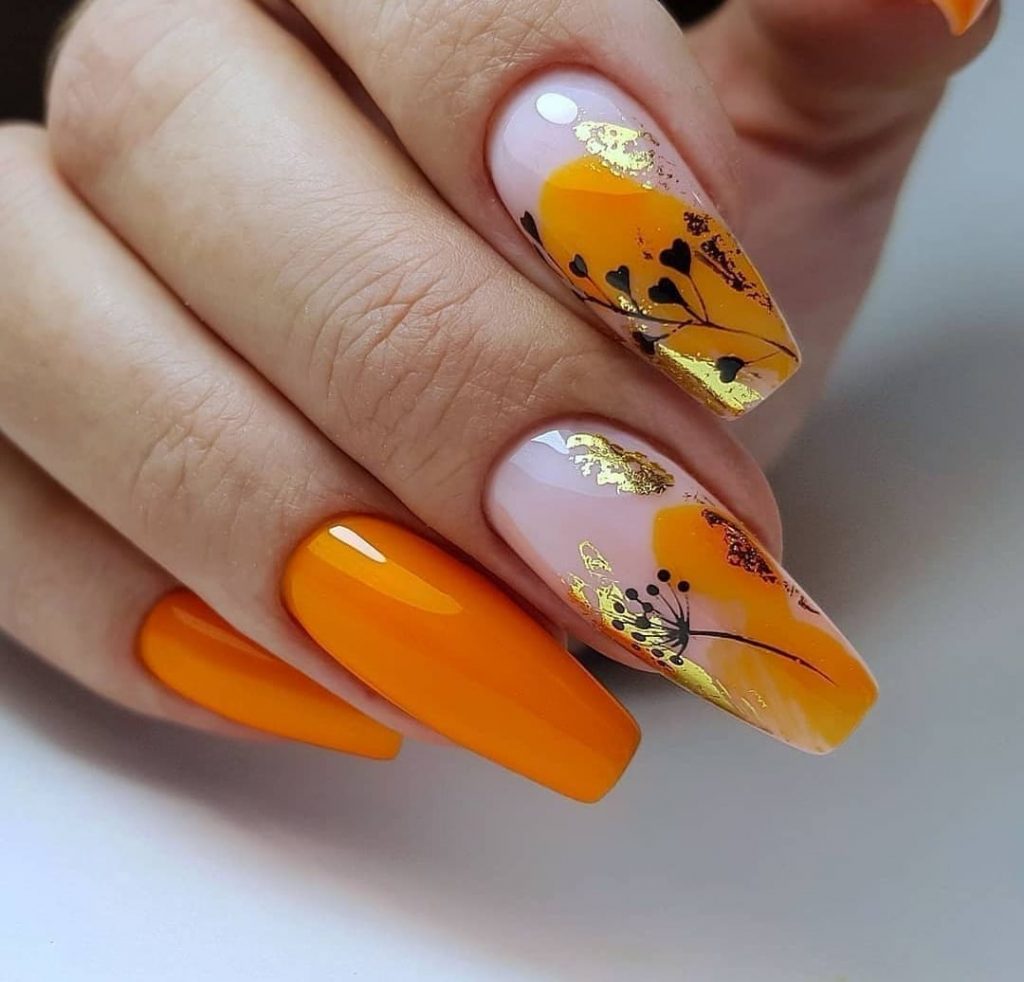 Orange colored nails will become trendy. There are so many shades and ways to incorporate color. Thus, we will show you that there are orange nail ideas suitable for every season. You can choose a lovely pastel or darker shade.
14 Matte nails, marble style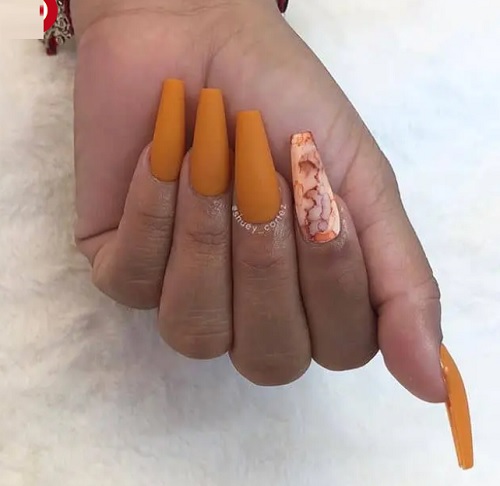 15 Nails in two shades, pink and orange

16 Simple nails with subtle pebbles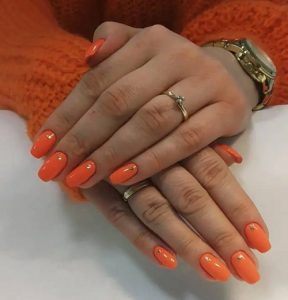 17 Burnt orange or darker tone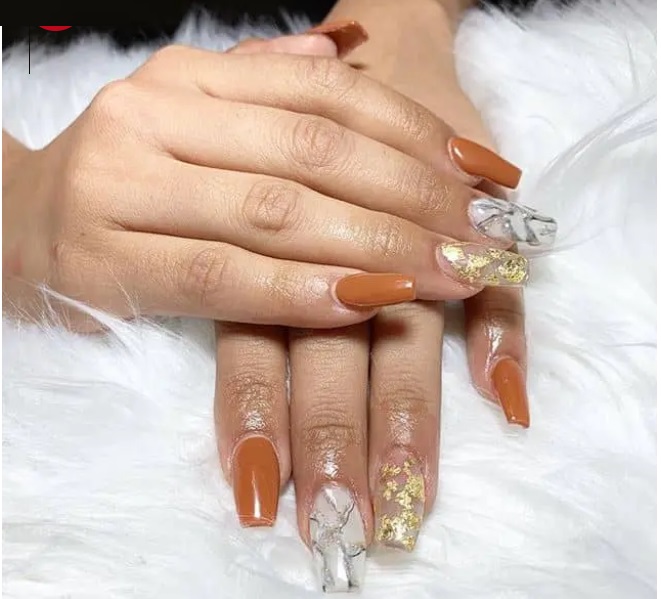 18 Unique, abstract pattern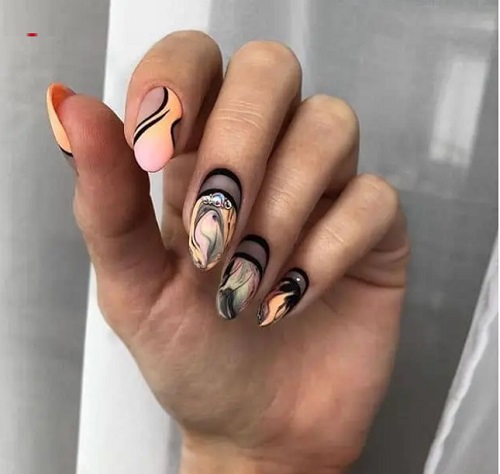 19 Pattern with pebbles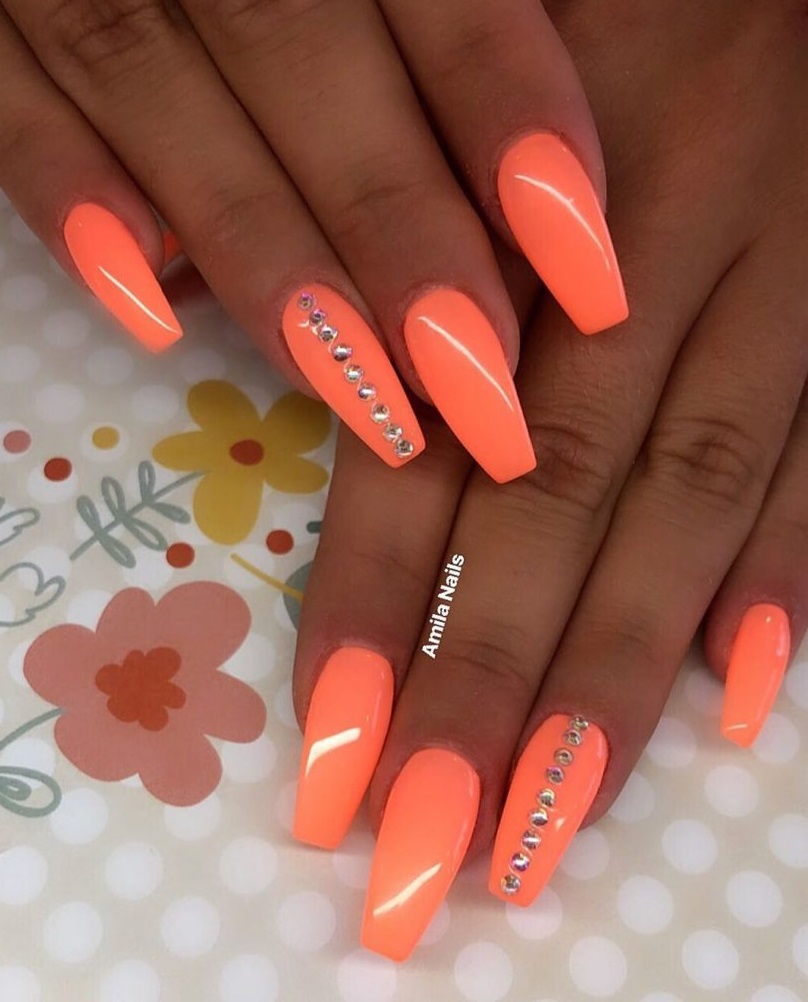 20 Pattern with glitter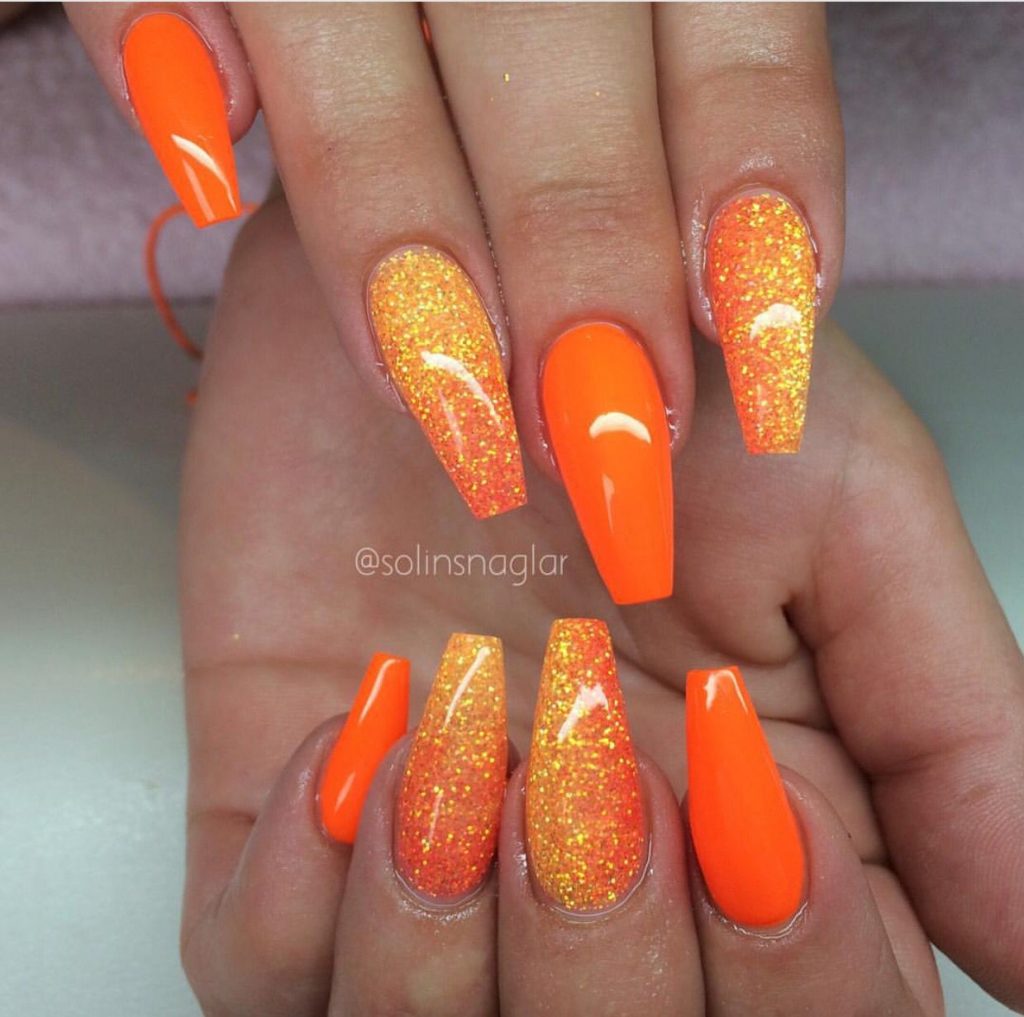 21 Inverted French model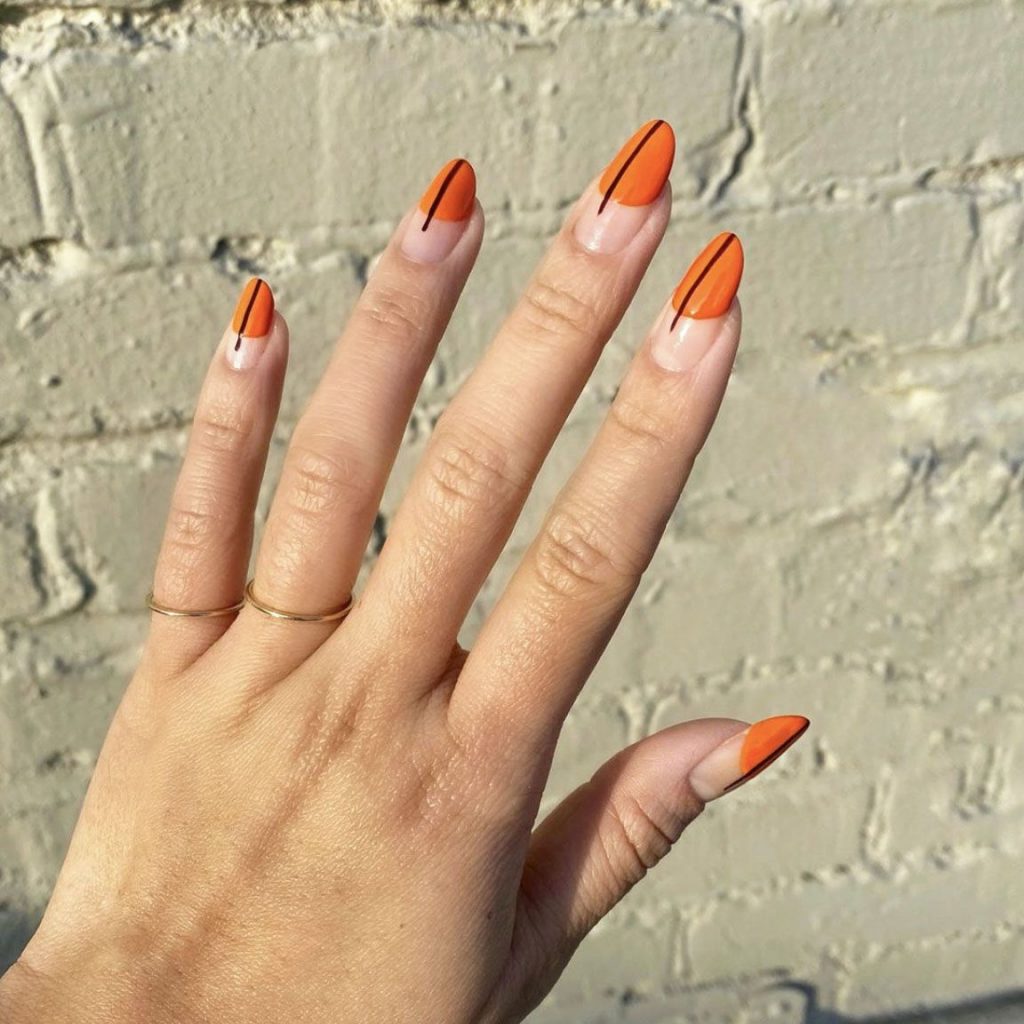 22 models with length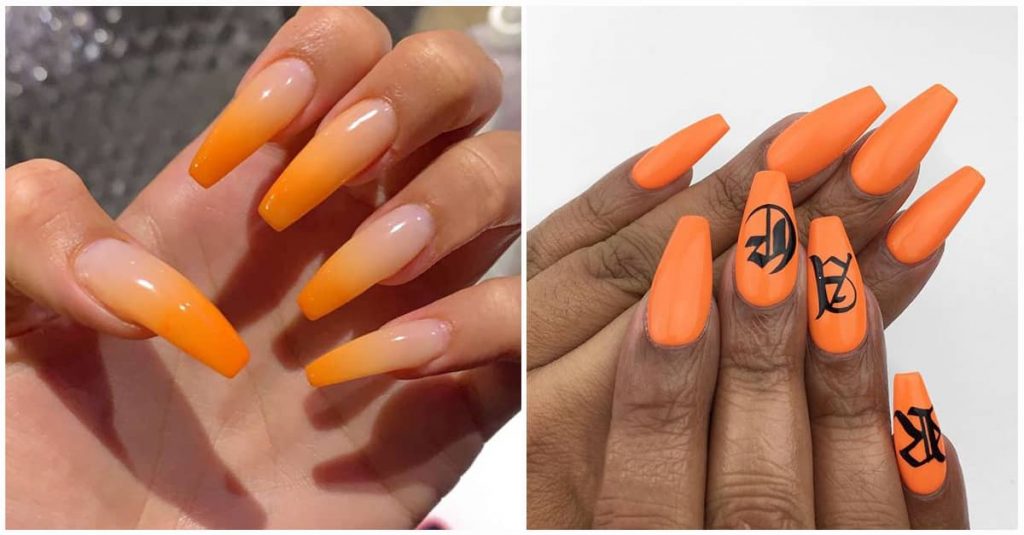 Do you like these designs?