Burgundy gel nails 2022, elegant models for ladies
Trends in shades and shades change every year. And if yellow and gray were designated the colors of 2021, besides this we find a special one. In 2021-2022, the burgundy color will also be in trend. The burgundy color looks aristocratic and elegant. In this case, this color has many tones, to suit any taste.
The burgundy color is quite conservative and therefore can be used by both young girls and older ladies. This shade is suitable for everyday manicure and for special occasions.
Photo gallery – 2022 gel nail designs
1 Simple model, in dark shades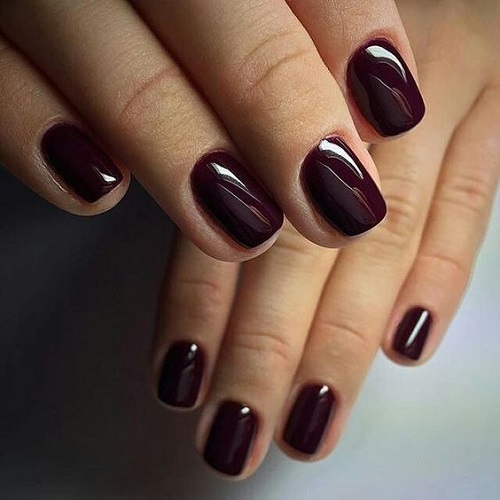 2 Model with print and two shades of burgundy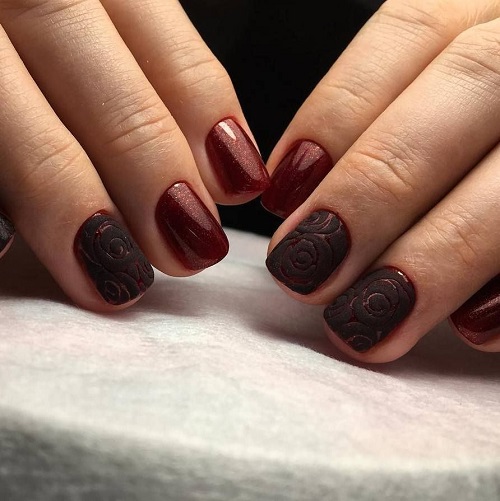 3 Nail model with flowers, in shades of burgundy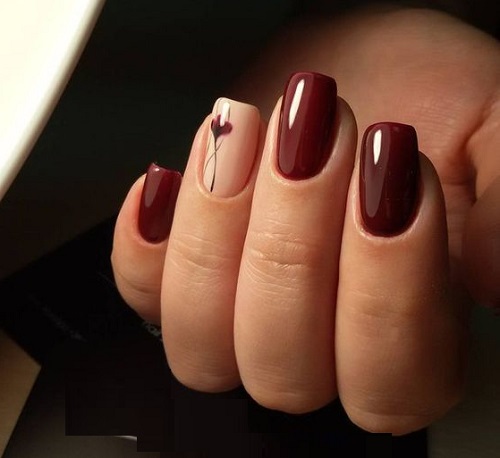 4 Gel nail model with bows and polka dots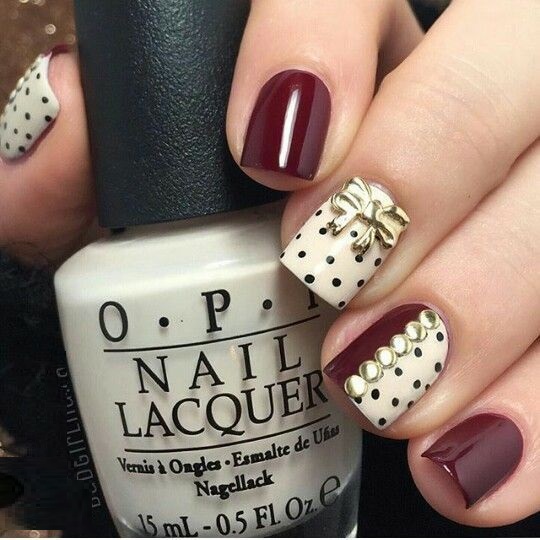 5 Model with sparkles on the ring and decoration of dark stones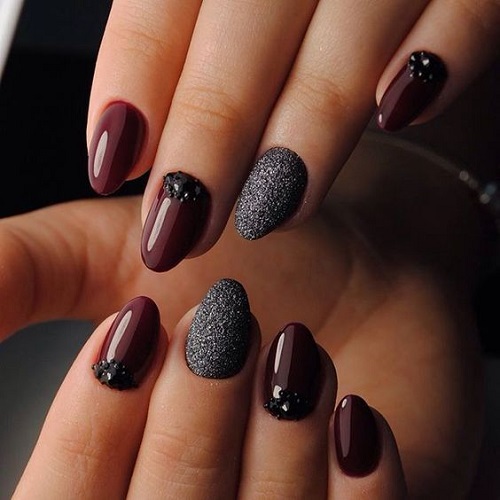 6 Model with length and rhinestone decoration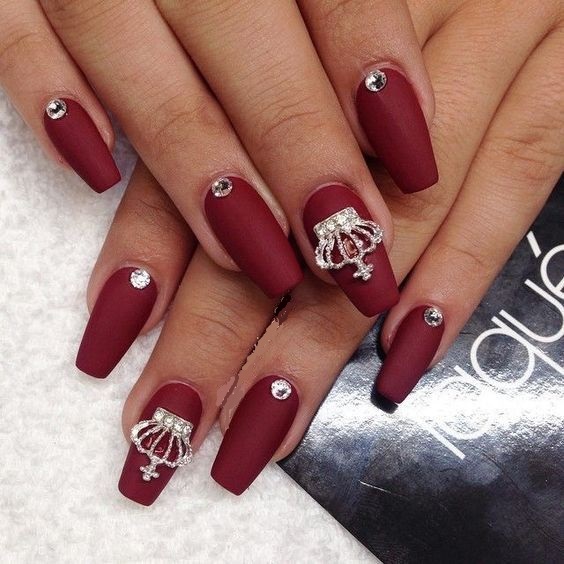 7 Model with gold, trends 2021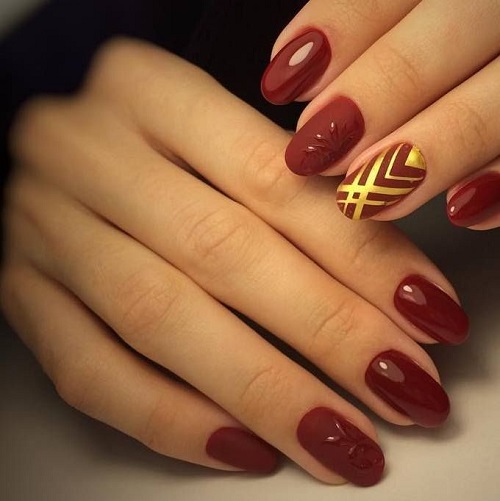 8 Simple model for delicate ladies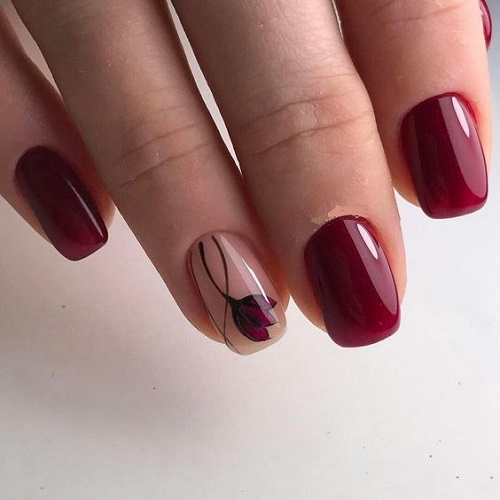 9 Gel nail model in two shades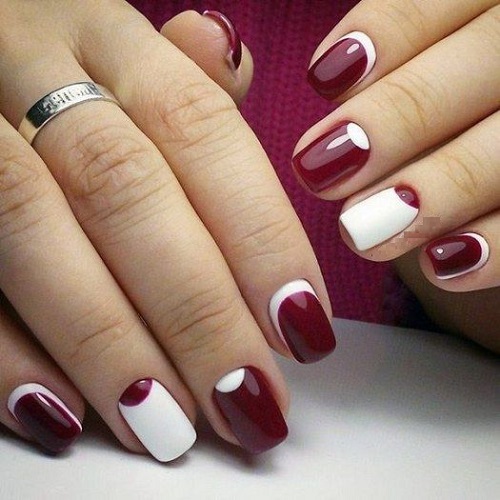 10 Matte model and metallic aspects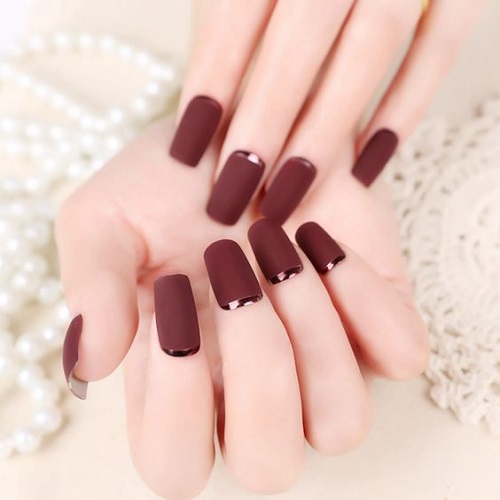 This color appeared after the fusion of red and brown colors. Depending on the quantities used, there are new shades.
The most popular shades are pomegranate, wine, plum and the color of ripe cherries. All these shades are often used to create unique nail designs.
11 Model in two shades, with rhinestones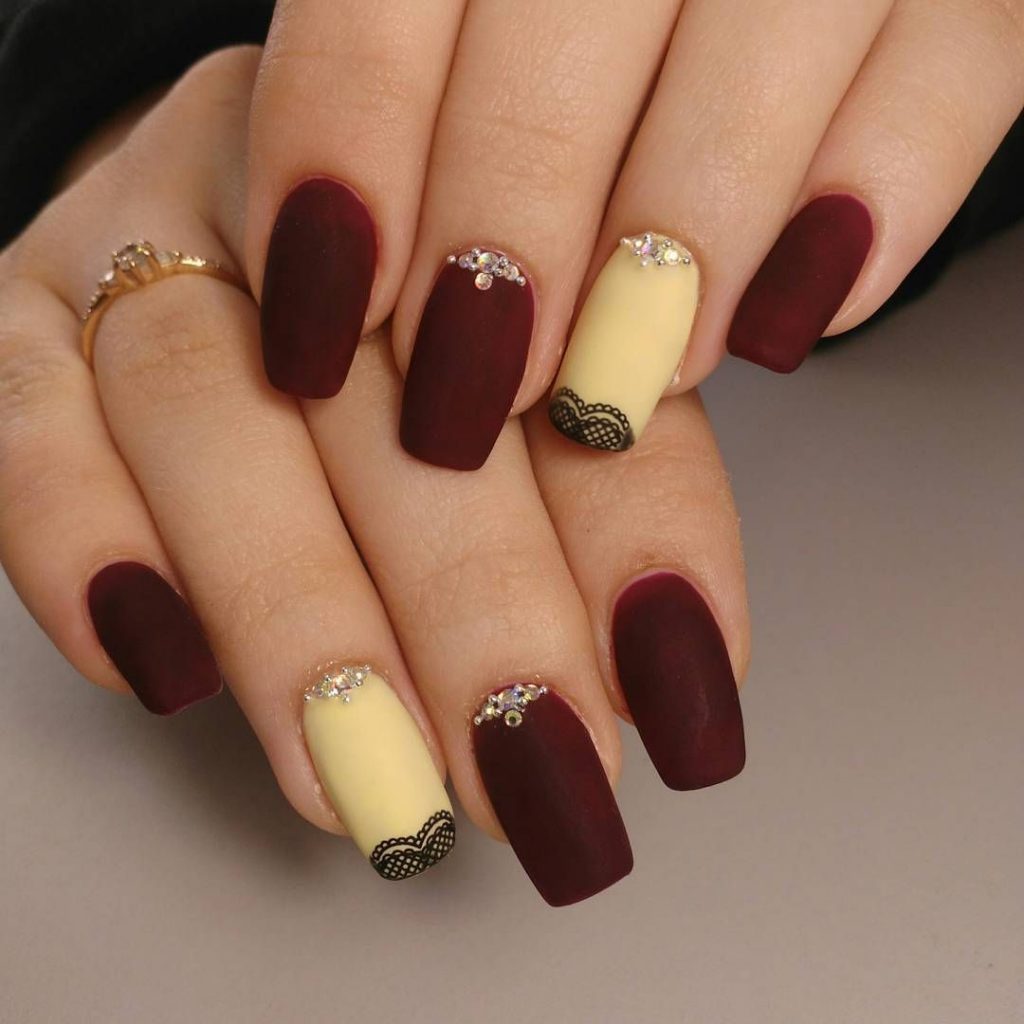 12 Short nails model with white pebbles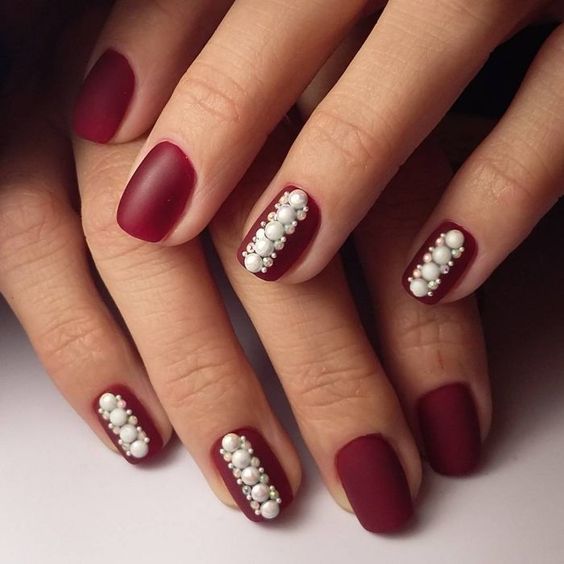 13 Glam model with golden pebbles on the ring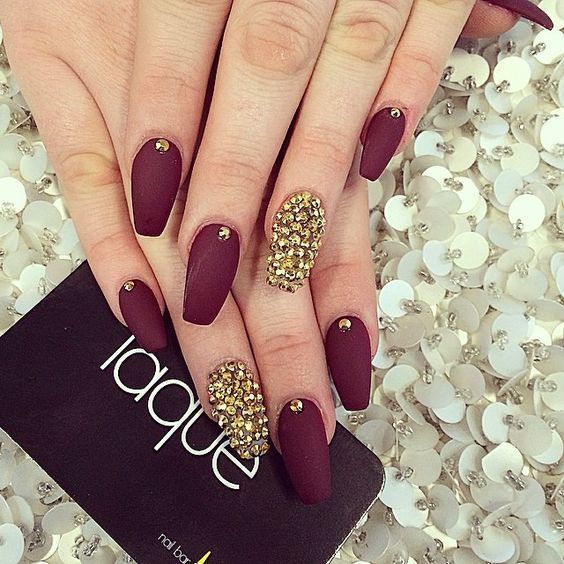 14 Square nail model, in shades of dark burgundy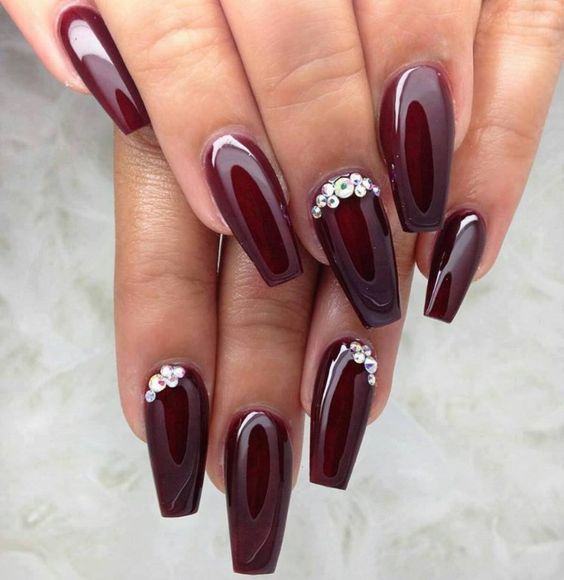 15 Rhinestone pattern, elegant appearance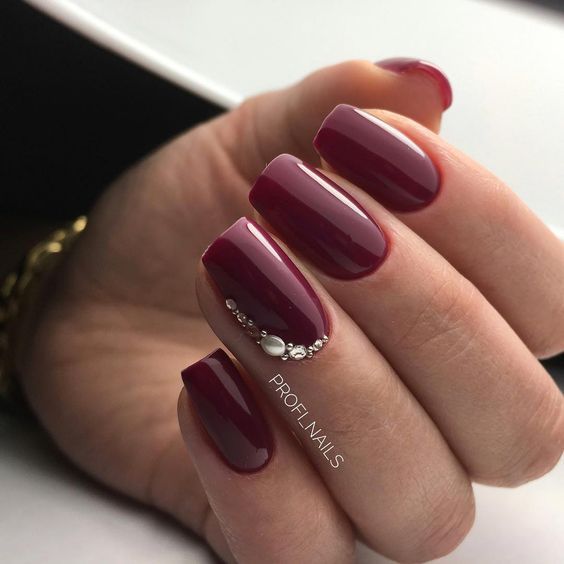 16 Simple model of gel nails in warm tones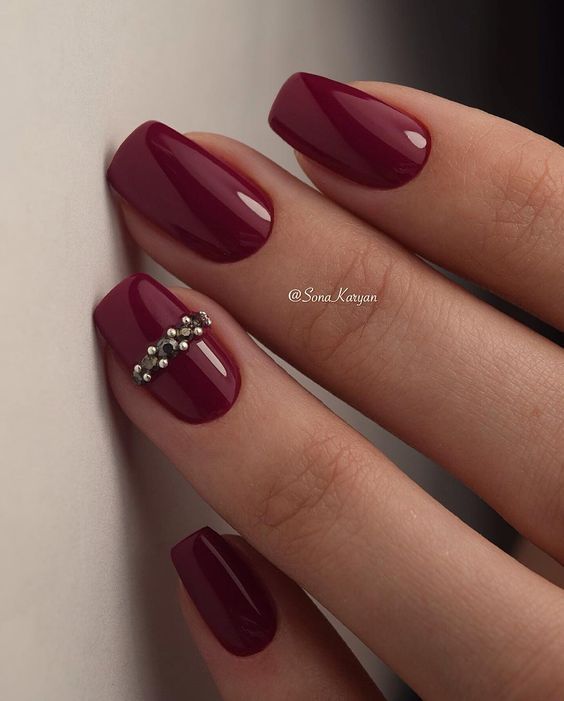 17 Model with spacers, manicure 2021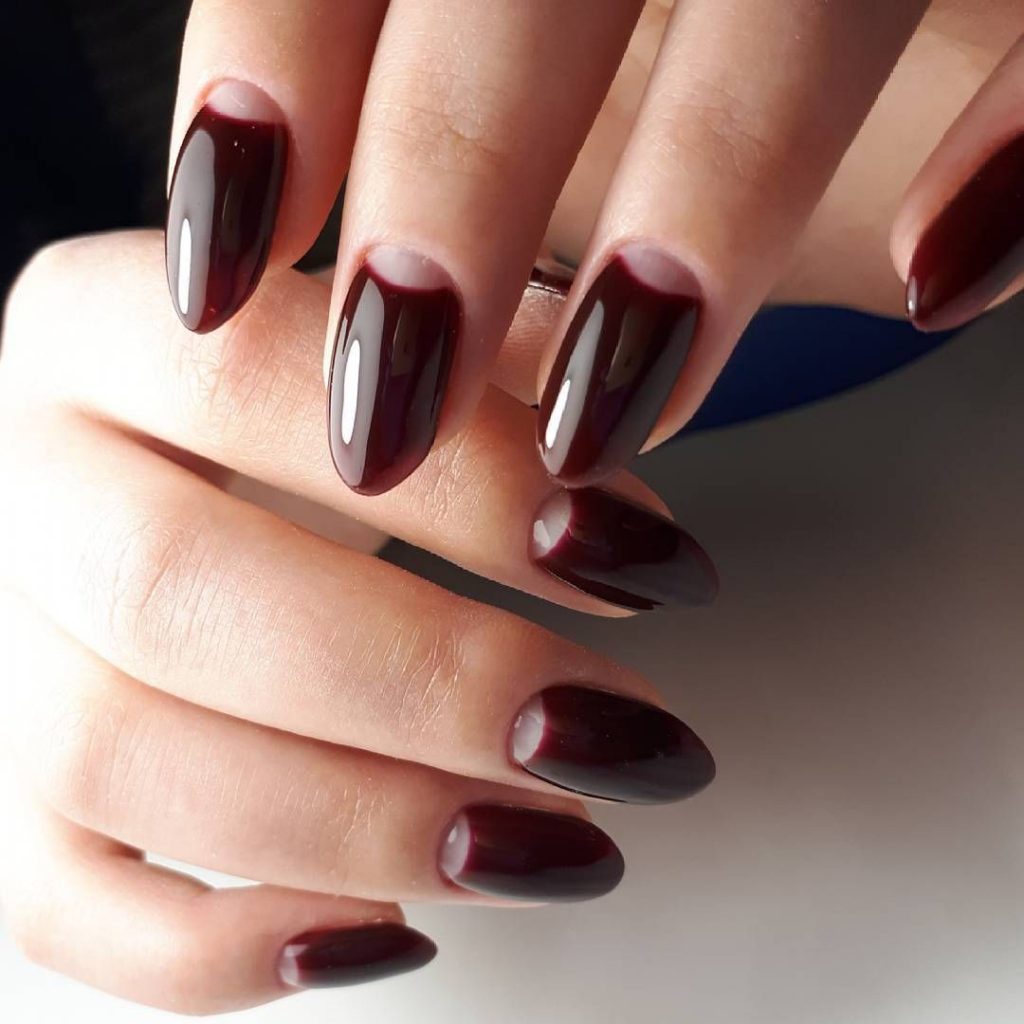 18 Model with floral decoration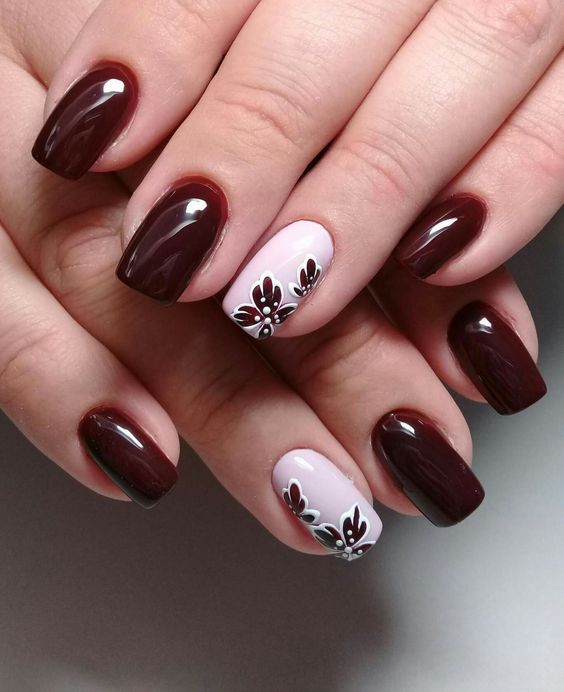 19 Model short burgundy nails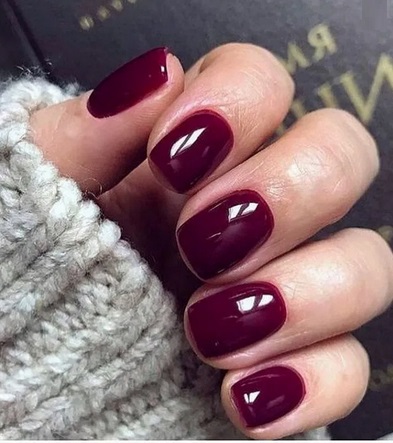 20 Burgundy model, light shades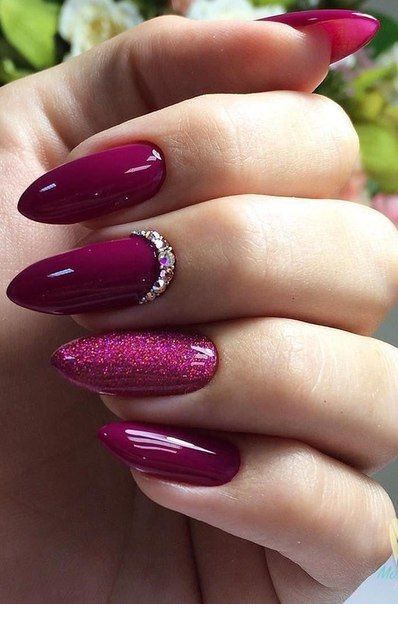 Image source: pinterest.com