Are you looking for some stunning winter nails to try out this holiday season?  If so, you've come to the right post!  
Whether I'm going to a salon or doing them myself, it's so fun to get some inspiration!  I wanted to put together a collection of my favourite designs, so you can figure out what style you want to try!  
Winter is an awesome time of year.  I personally love going skiing, skating tubing when the cooler weather comes to Canada.  With that said, I always love doing a fun winter mani to match the cooler weather.
Below I rounded up my favourite winter nail looks from sparkle to French tips!
A lot of these looks can easily be recreated at home!  If you're wanting to try out a matte look, I recommend getting this matte nail polish:
Matte About You Polish
Below, I've rounded up 50+ of my top winter nails!  Remember, feel free to pin any of the images below to recreate all of these designs in the future!
The Best Winter Nails You Need To Try This Season!
1) Shades of Grey by Aimee
Image and nail art via @allnailss._
2) Dark Forest by Safi
Image and nail art via @safinailstudio
3)  November Sparkle by Get Tipsy Nails 
Image and nail art via @gettipsy_nails
4) Winter Sparkle by Natalie 
Image and nail art via @Natalieholtnailartist
5) Green Queen by Aimee
Image and nail art via @allnailss._
6) Matte and Glossy by Amy
Image and nail art via @amyle.nails
7) Dark Plum by Paulin
Image and nail art via @nailsbypaulin 
8) Matte Greys by Amy 
Image and nail art via @amyle.nails
9) Winter Darks by Charlotte 
Image and nail art via @charsgelnails_
10) Green Swirls by Sarah 
Image and nail art via @heluviee
11) Autumn Reds by Bry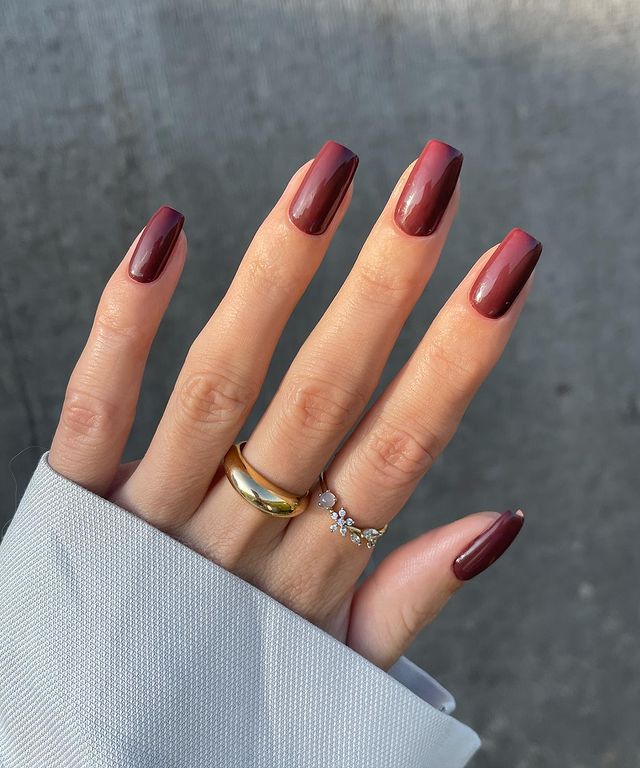 Image and nail art via @gelsbybry
12) Modern French by The Hot Blend