Are you looking for some cute vacation nail ideas to try out on your next trip?  If so, you've come to the right post! 
What's better than planning for a vacation!  Picking out your swimsuits, dinner outfits, beach accessories and of course your mani!  There are so many cute nail designs out there that are perfect for your next vacay!    
I love getting a vacation mani.  I feel like once I paint my nails, the vacation is actually starting, who else feels this way?!  Below I wanted to put together my favourite styles.  There are so many options to choose from, from French tip nails to evil eyes!
A lot of these looks can easily be recreated at home, you don't necessarily need to go to a salon!  If you're wanting to try out a matte look, I recommend getting this matte nail polish:
Matte About You Polish
To be able to hand draw on flowers, we recommend these nail art brushes.  They are incredibly fine, and help draw out really intricate details:
Nail Art Brushes 
I'm Engaged!
A little life update I wanted to include in this post is that I got engaged!  Chris and I went to Mexico and he popped the question in Tulum!  See the first photo in this post for my nail details!  It was such a magical night that I'll remember for the rest of my life. 
Below, I've rounded up 50+ of my top vacation nail ideas!  Remember, feel free to pin any of the images below to recreate all of these designs in the future!
If you're not sure what design you like best, why not save a couple so you can reference them later!
The best vacation nail ideas to try out this year!
1) Perfect Tones by Jenna
I got engaged!!  To kick off the best vacation nails, I wanted to share my mani from my last vacation!  It also so happens to be the mani I was wearing when I got engaged!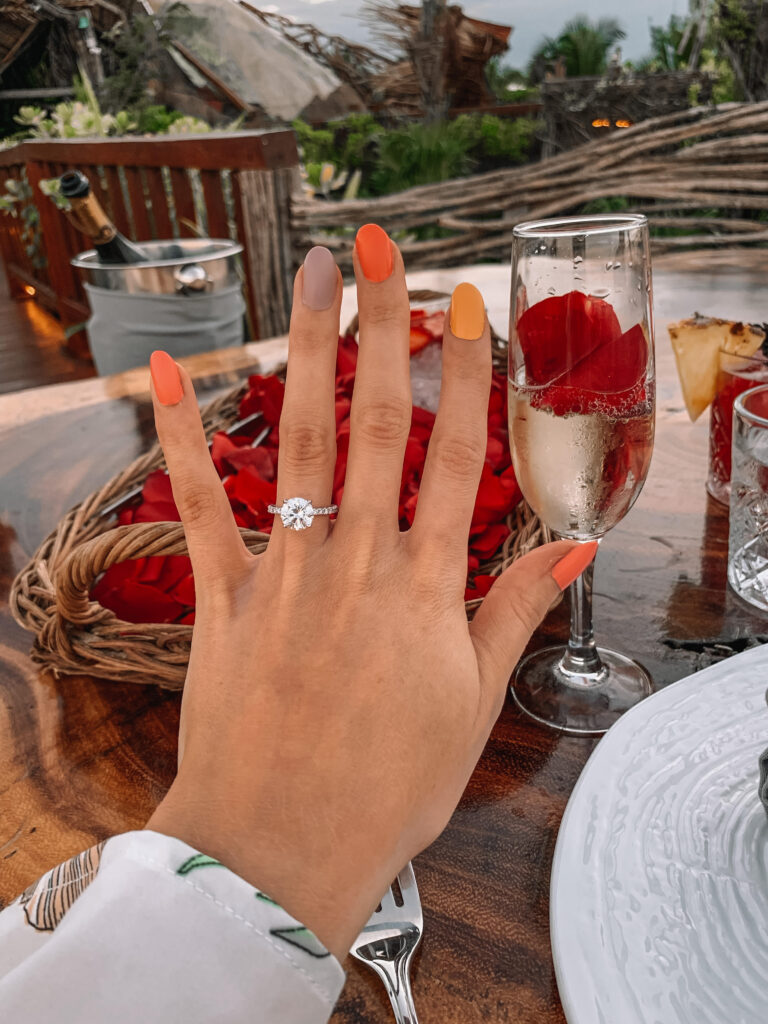 Image and nail art via @pradaandpearls
2) Gradient Brights by Ellie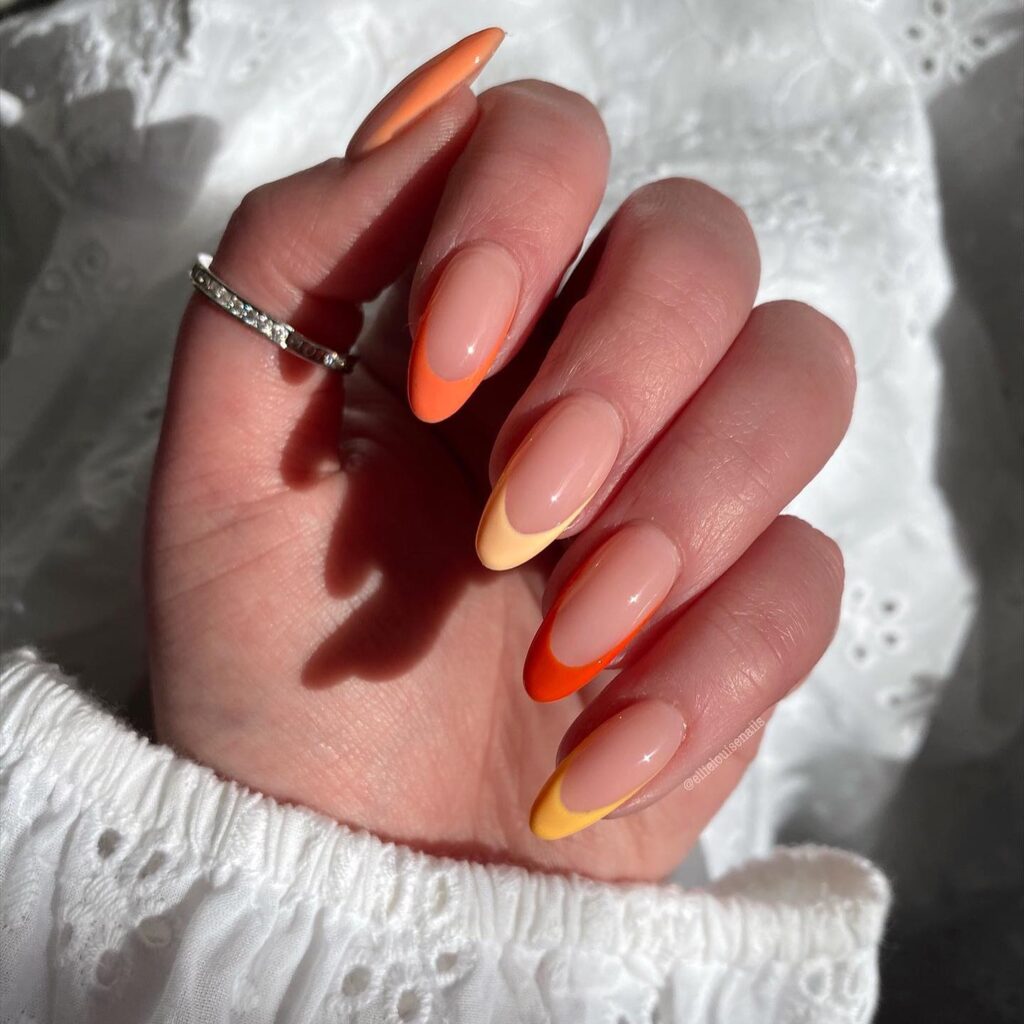 Image and nail art via @ellielouisenails
3) Neon Greens by Amber
Image and nail art via @amberjhnails
4) Evil Eyes by Isabel  
Image and nail art via @isabelmaynails
5) Pink & Lime by Hollie
Image and nail art via @holliebarkernailartist
6) Baby Blue Swirls by Melanie
Image and nail art via @overglowedit
7) Short Rainbow by Makayla 
Image and nail art via @fashionablykay
8) Tangerine Tips by Amber
Image and nail art via @amberjhnails
9) Waves by Paulin
Image and nail art via @nailsbypaulin
10) Warm Abstract by Abi
Image and nail art via @naileditbeauty
11) Strawberry Fields by Aimee
Image and nail art via @allnailss._