Today on Prada & Pearls I'm sharing 50+ fun Halloween nails you need to try out this year!  I love looking through nail inspiration, especially for Halloween.  It's such a great time to dress up and that includes your nails!  
Below you'll find 50 different styles and colors!  I included everything from bloody to cartoon.  There's definitely something in here for you!
Even if you don't dress up for Halloween getting a fun mani can style get you into the spooky spirit!  As always feel free to pin to Pinterest to save these images for later!
The Best Halloween Nails You Need To Try Out!
51) Halloween Collage by Nina Park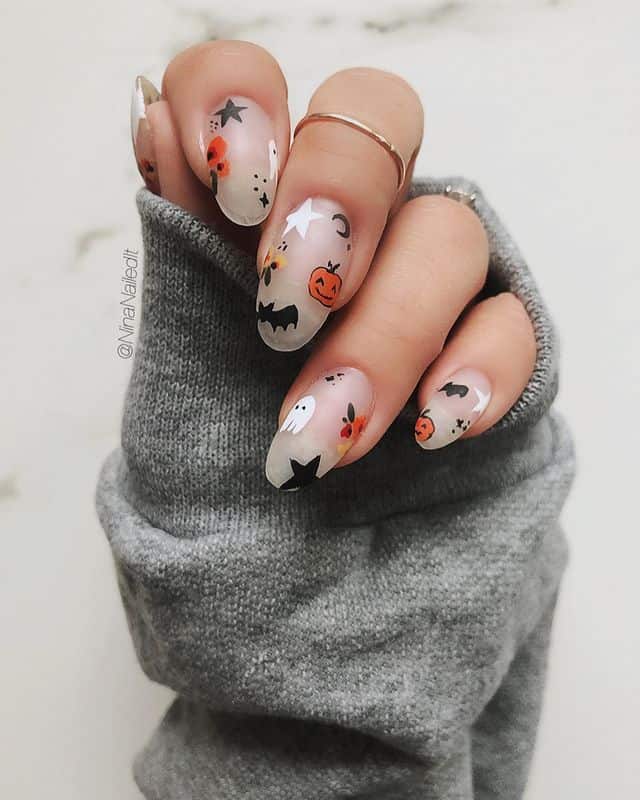 Image and nail art via @ninanailedit
50) A Touch of Halloween by Adrianna Wysocka
Image and nail art via @adriannawysocka
49) Girly Gore by Elize Nails 
Image and nail art @elize_nails 
48) Just Skulls by Ashley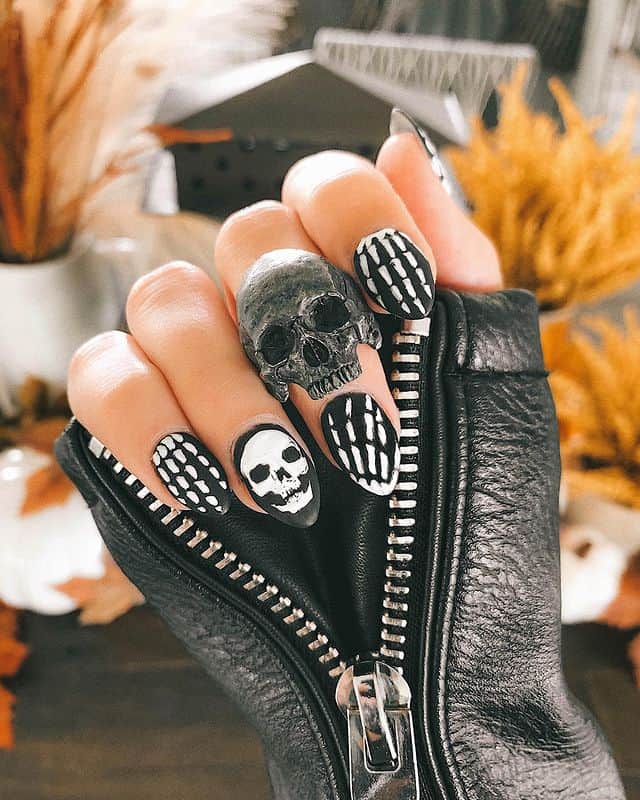 Image and nail art via @dtkaustin
47) Orange Ghosts by Nail Chark 
Image and nail art via @nailchark
46) A lil blood by The Hot Blend
Image and nail art via @thehotblend
45) Halloween Ombre by Adrianna Wysocka
Image and nail art via @adriannawysocka
44) Pink Halloween by The Hot Blend
Image and nail art via @thehotblend
43) A Touch Of Halloween by Maja Markowicz
Image and nail art via @majamarkowicz
42) Black Cats by Nails and Soul
Image and nail art via @nails_and_soul
41) Girly Halloween by Over Glow Edit 
Image and nail art via @overglowedit 
40) Spooky Jack-o-lantern by Maja Markowicz
Image and nail art via @majamarkowicz
39) A Spiders Web by The Hot Blend
Image and nail art via @thehotblend