Cooler nail and hair colors are in, so black manicures are ultra-popular right now!
Maybe it's just because I loved my grunge/punk teenage days, but I'm partial to black needs. They're sleek and a bit edgy but can also be quite classy if done right.
You can get almost any of these manicures at your salon, but you should check ahead of time to make sure your salon carries the specific color that you want, especially if you're doing a slightly different shade (like charcoal or matte black).
It's also good to check that your technician can accomplish the design you want, as some of these styles are a bit complicated.
Otherwise, you can do your nails at home. I recommend using Nails Inc. polish from Sephora unless you're doing gel nails, in which case you can find lots of affordable gel polish colors on Amazon.
Etsy also has some great stick on nails! They're high quality and last much longer than drugstore brands.
Check out the black nails on Etsy here.
Black Nails
Here are some of my favorite black nail manicures and designs!
Trends change super quickly, so I'll update this post every few months with new looks. Enjoy!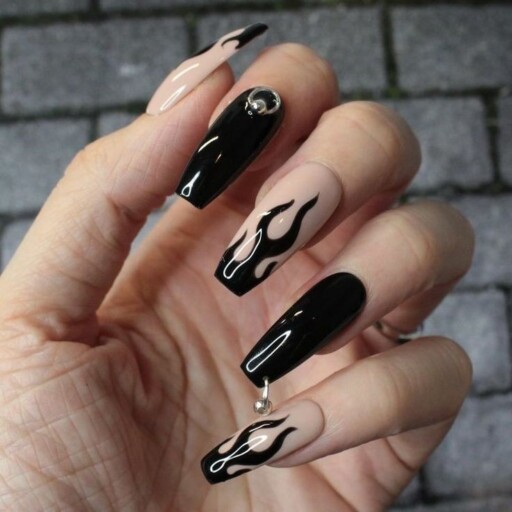 Source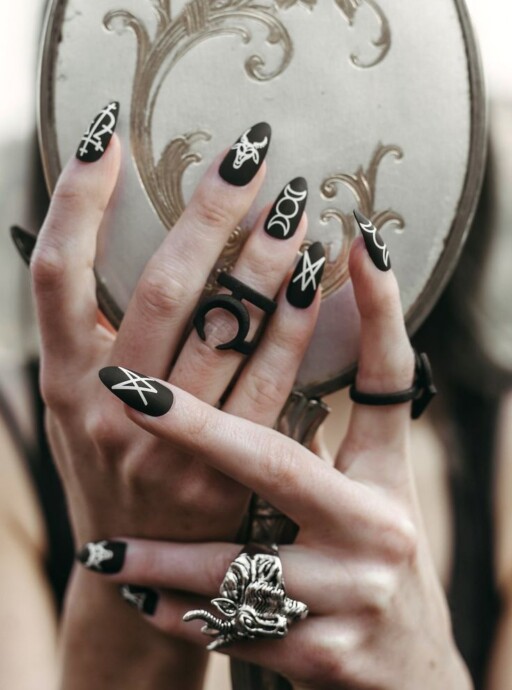 Source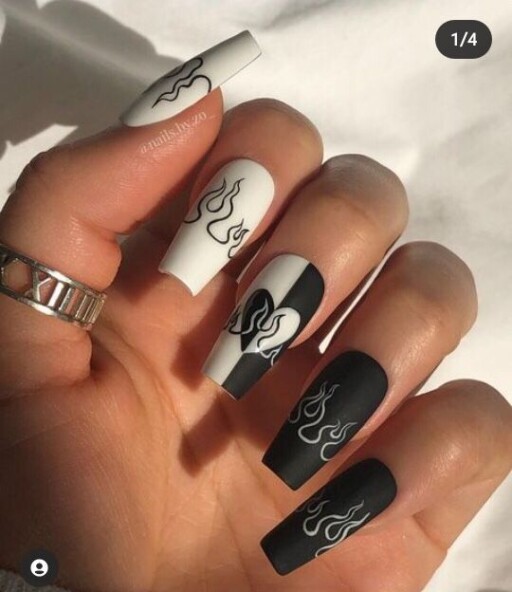 Source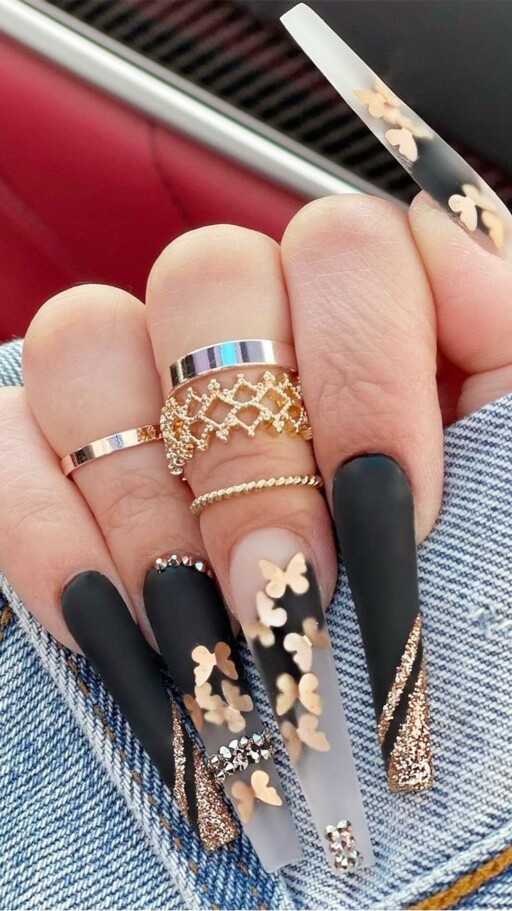 Source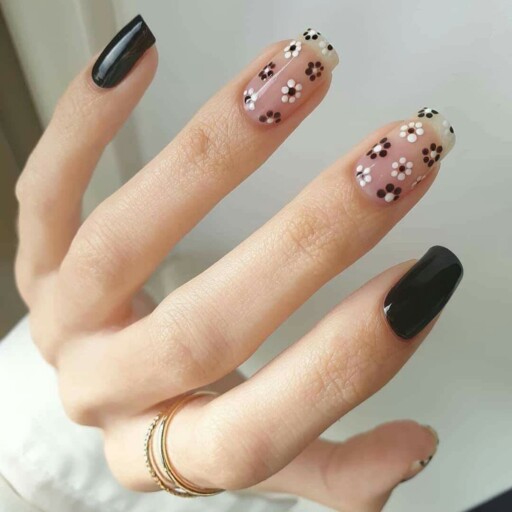 Source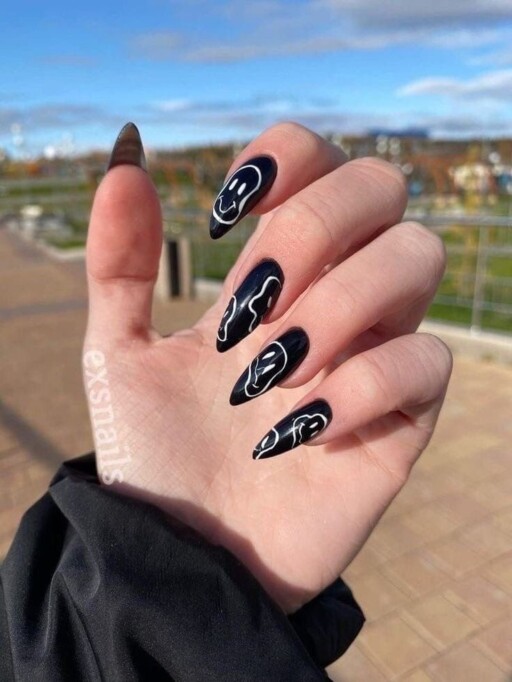 Source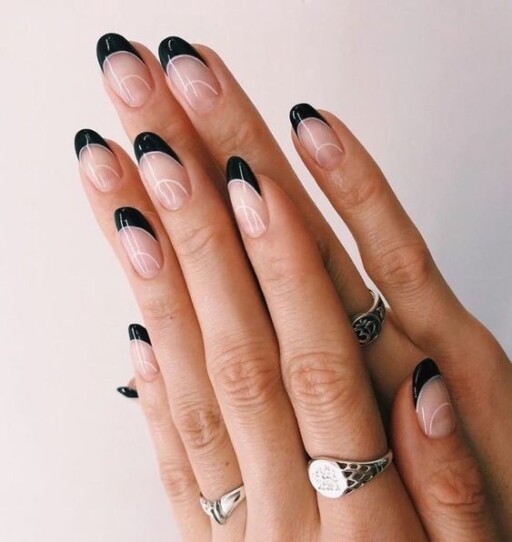 Source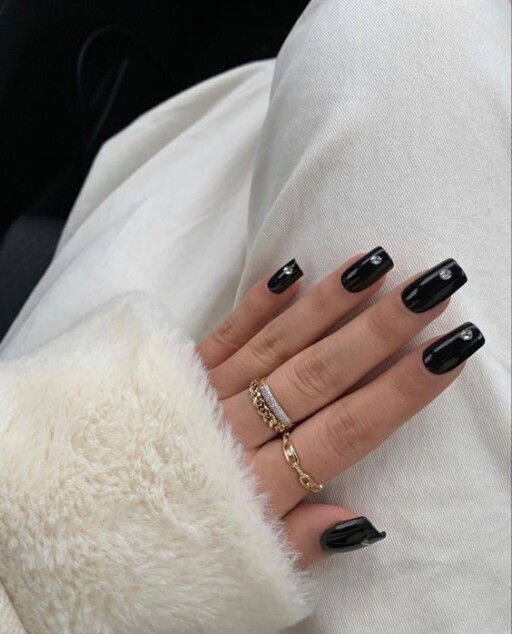 Source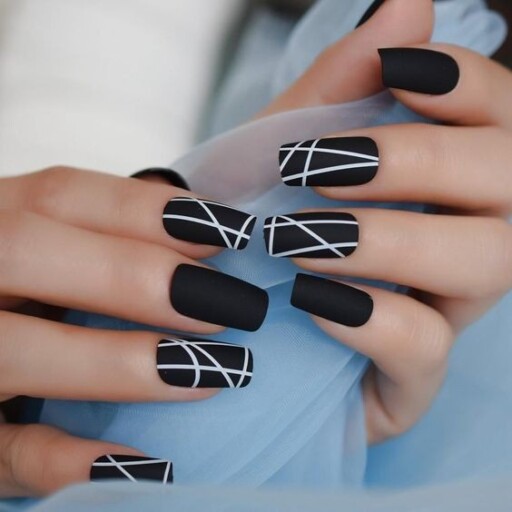 Source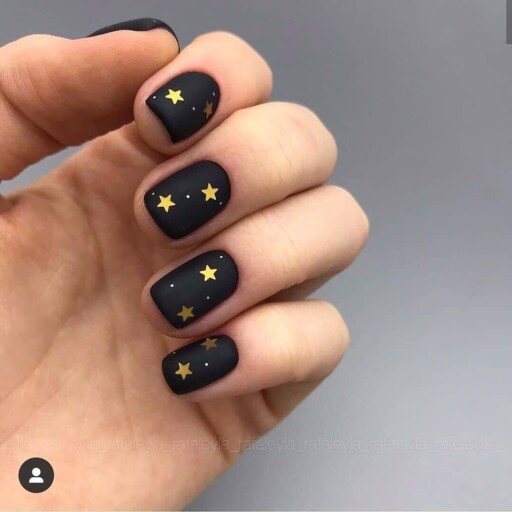 Source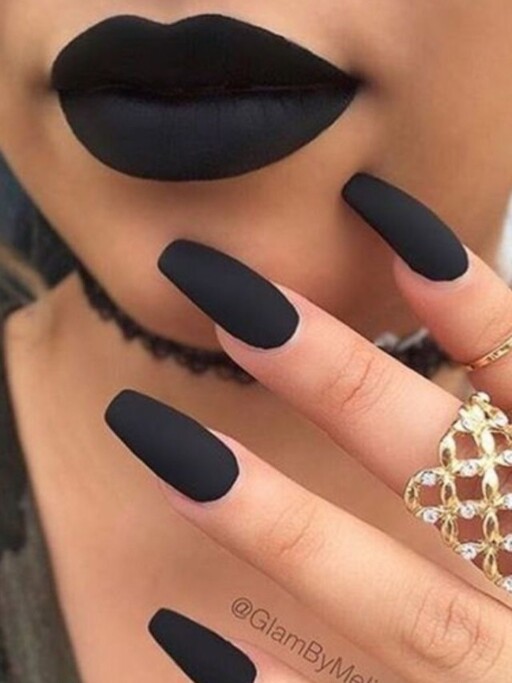 Source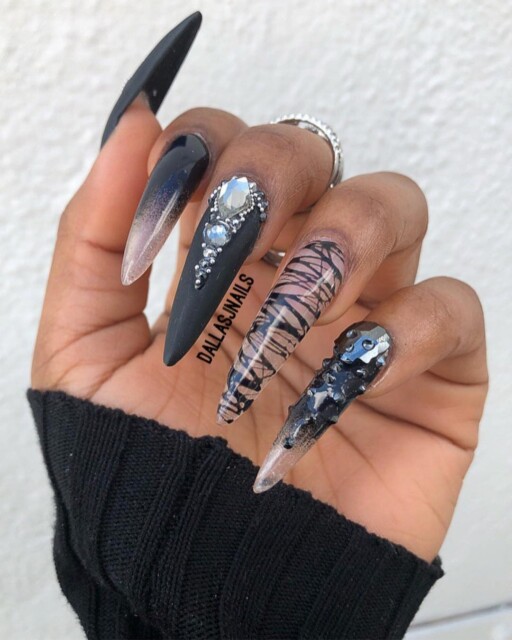 Source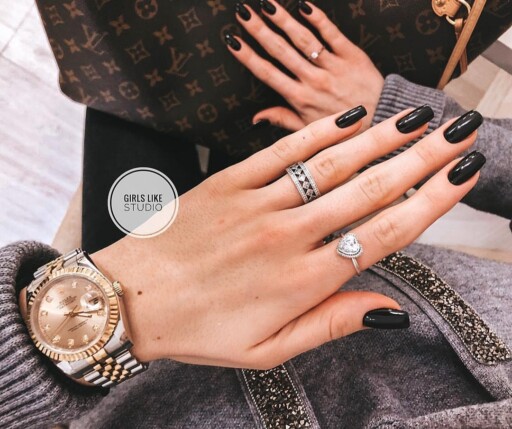 Source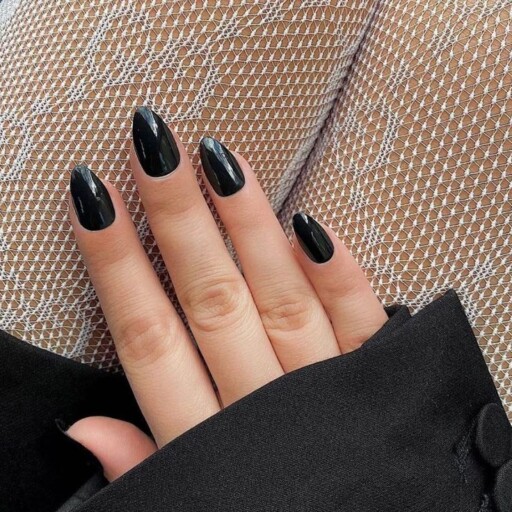 Source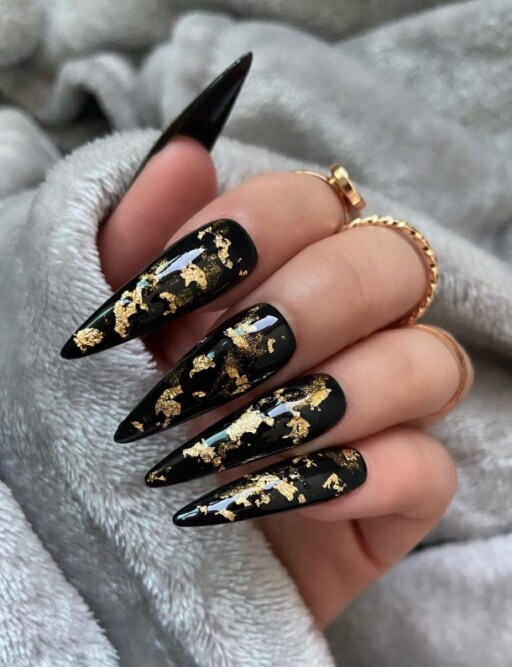 Shop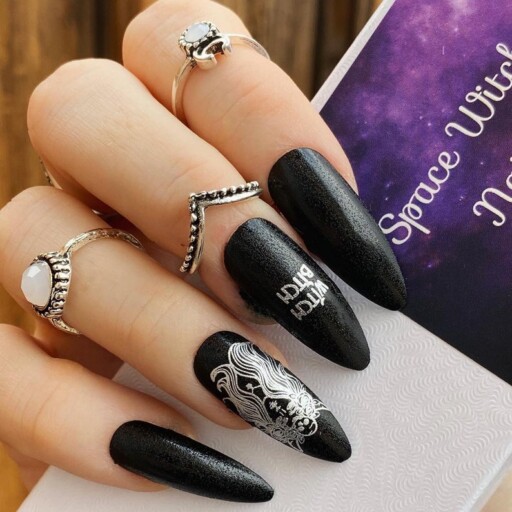 Source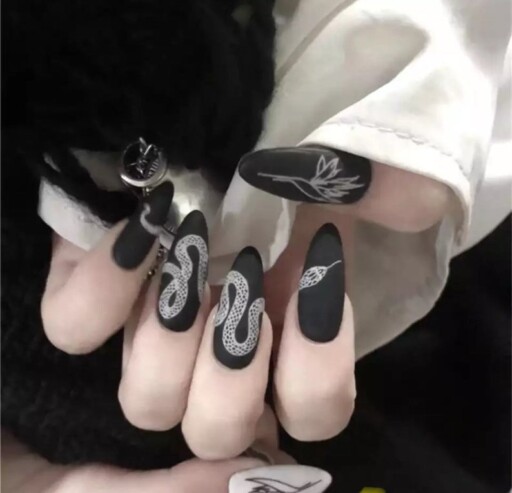 Source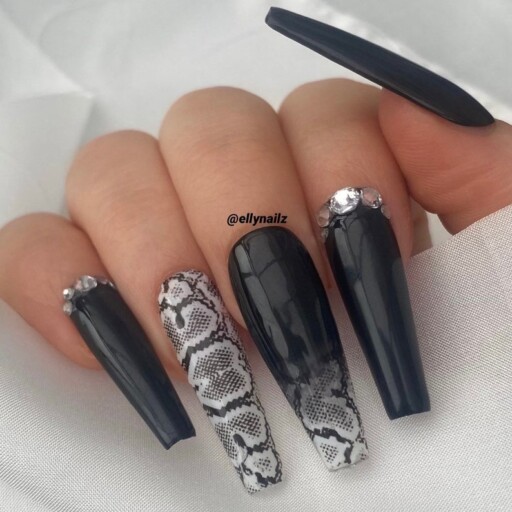 Shop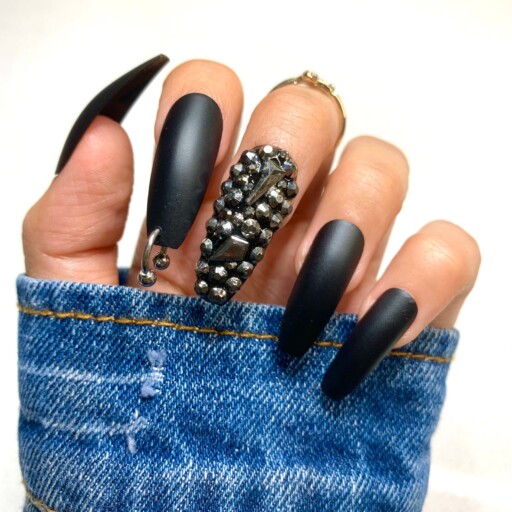 Source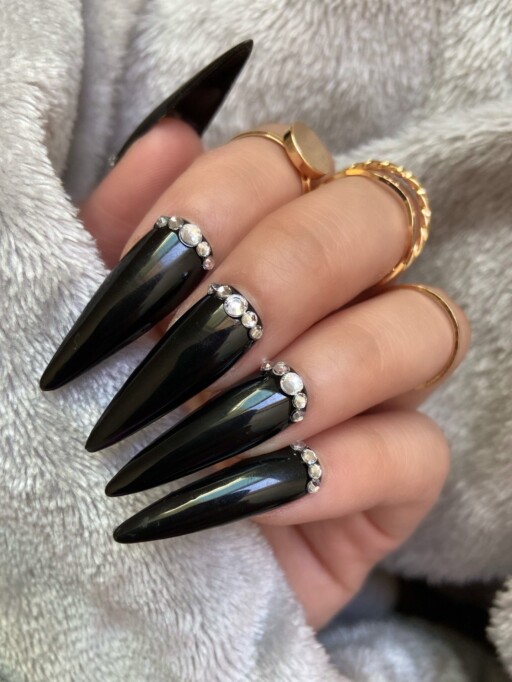 Shop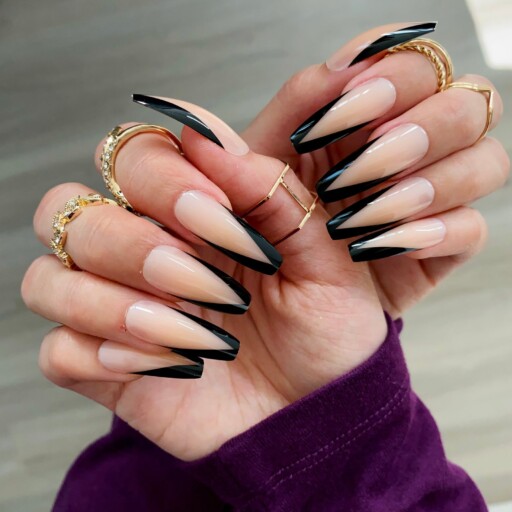 Shop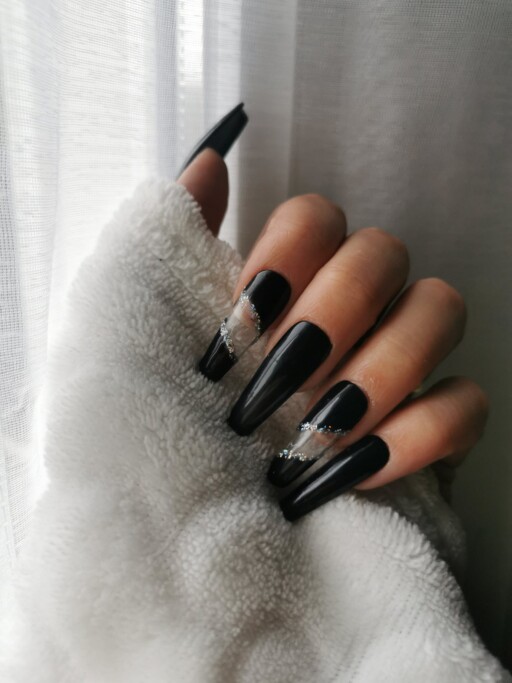 Shop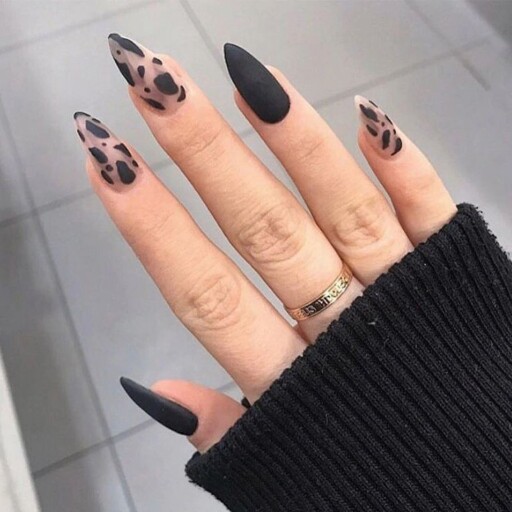 Source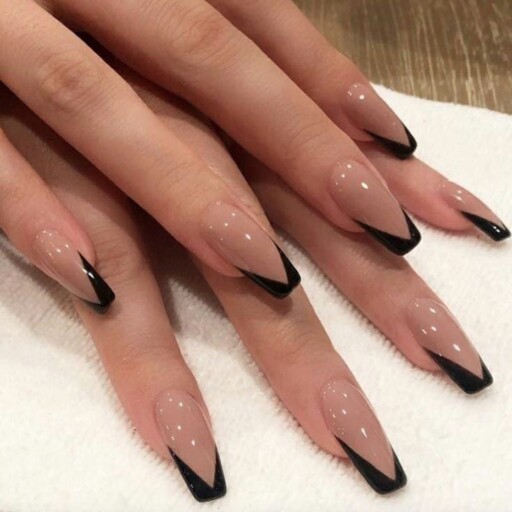 Source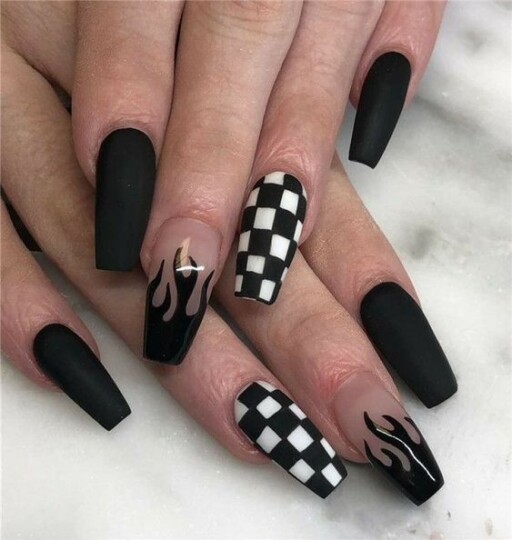 Source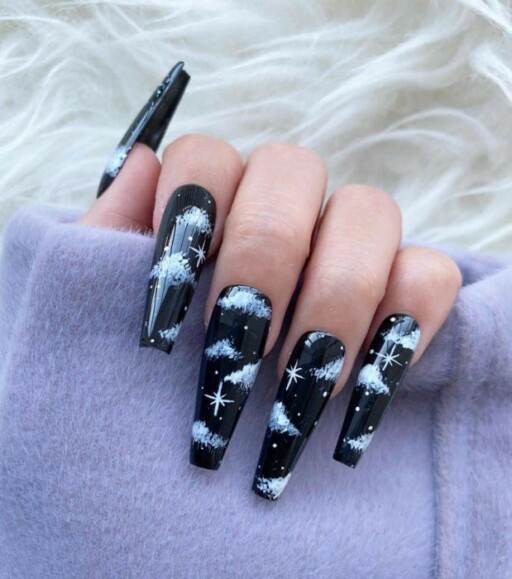 Source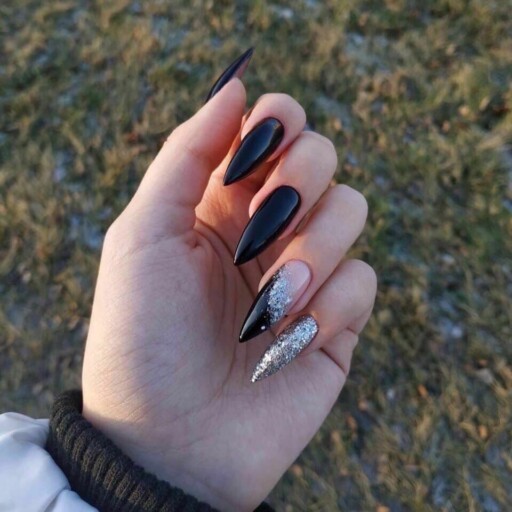 Source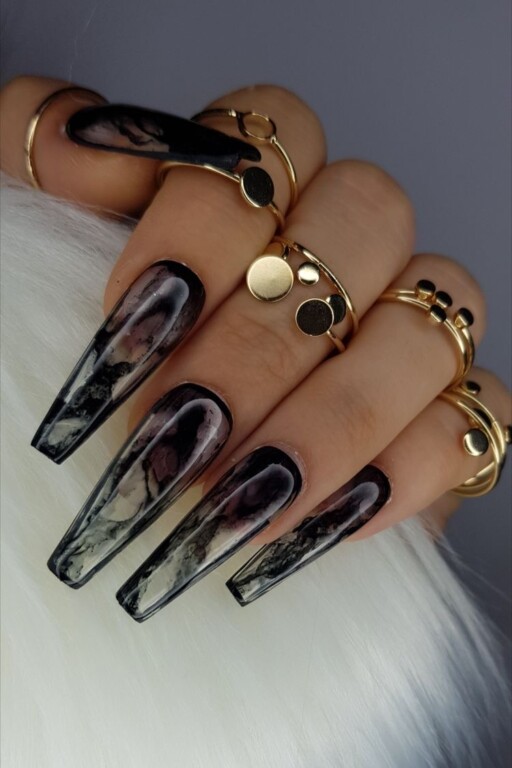 Source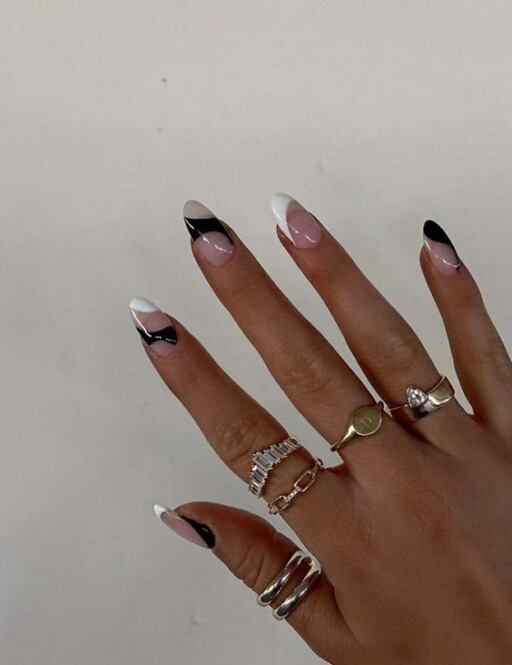 Source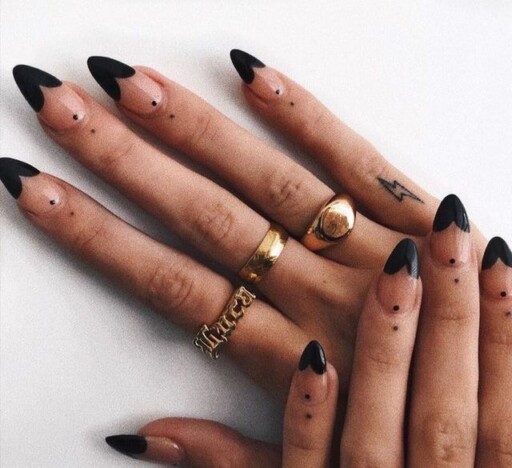 Source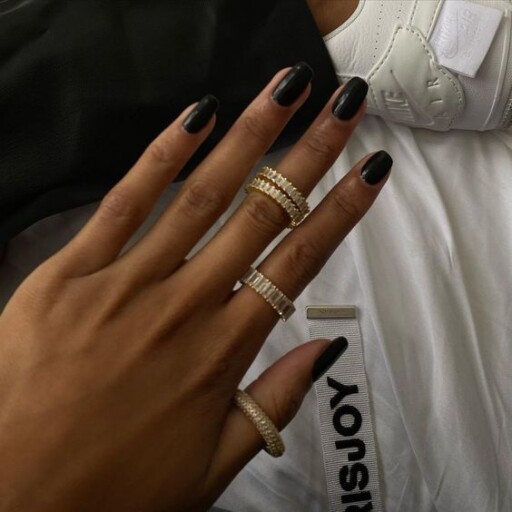 Source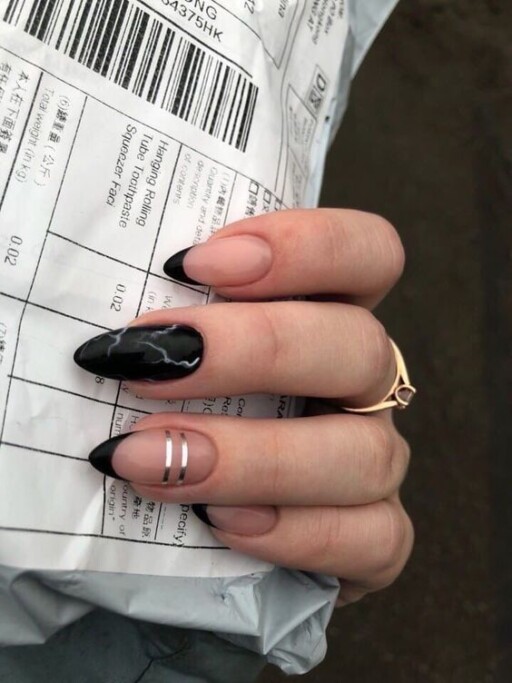 Source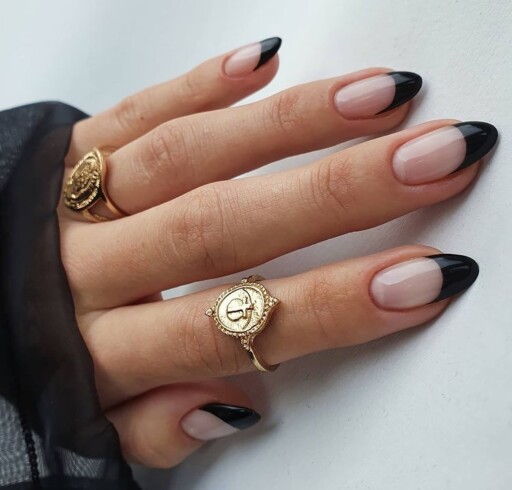 Source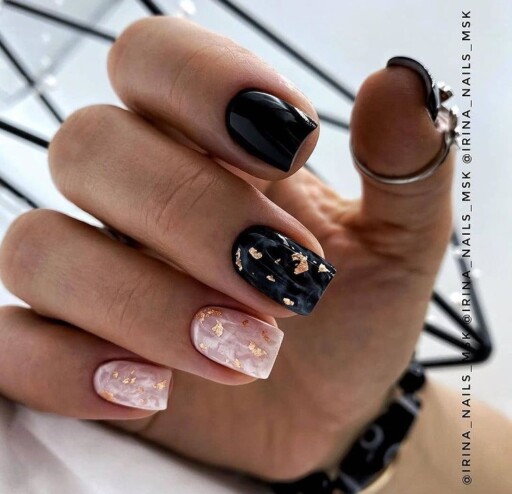 Source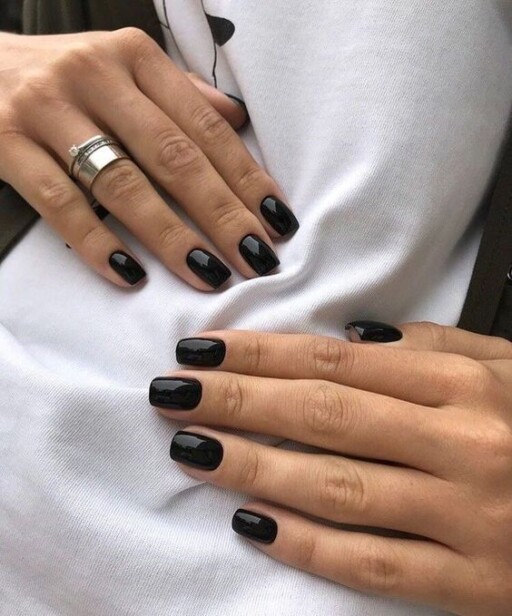 Source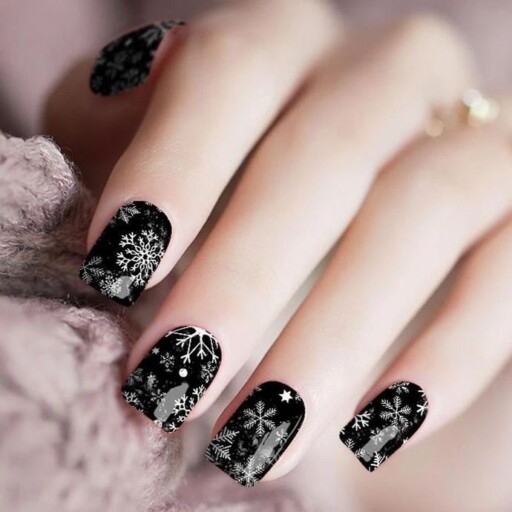 Source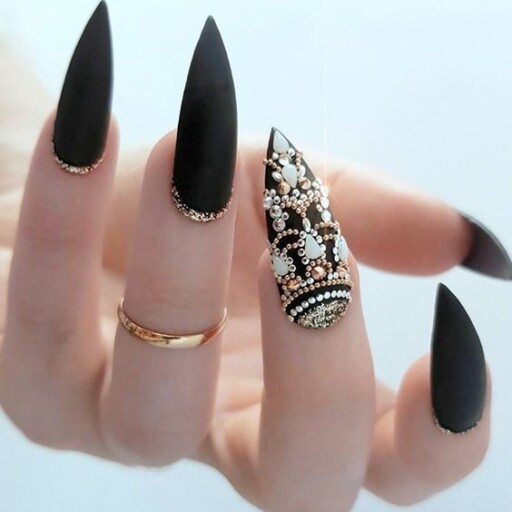 Source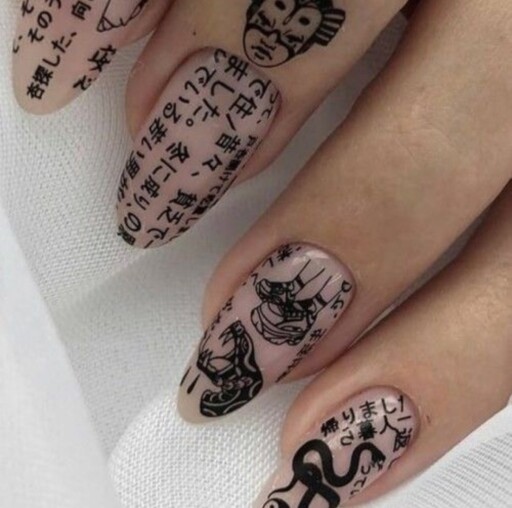 Source
Source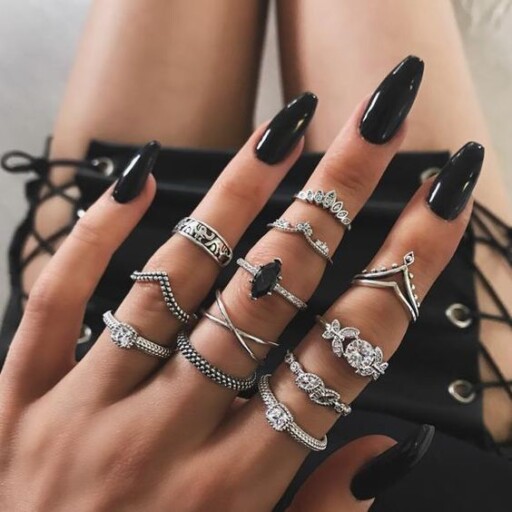 Source