In the mood to experiment with your new nail color, manicure, or gel design? If that is the case, you're going to adore this article, as well as all of our burgundy nail color ideas! The perfect sensual, sexy, and Fall color, keep on reading to discover your new manicure down below!
Burgundy Nails: FAQ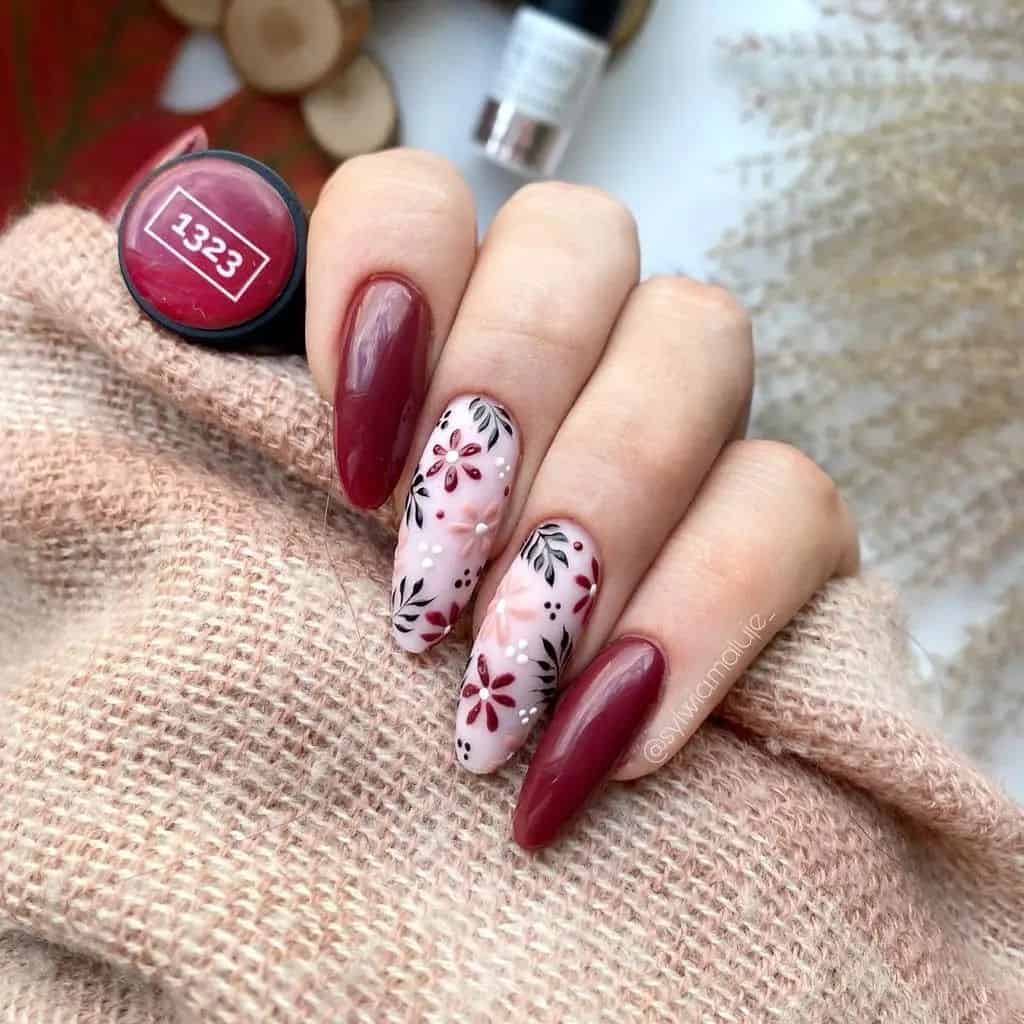 1. Are Burgundy Nails For Everyone?
Hot red or burgundy nail colors will suit anyone who enjoys sensual prints and feminine ideas. Red is one of the most common looks and colors on women who wish to get noticed and those who like to wear office-friendly nails. It is also a common color for date nights.
2. Does This Color Have A Special Meaning?
Did you know that red or burgundy color stands for your sensual and dominant side? If you are an aggressive and truly passionate girl who lives for dramatic nails, you're going to enjoy these.
3. How Much Are Burgundy Nails?
Your next burgundy-inspired nails or manicure doesn't have to be too pricey. This is because there is no nail art involved. If you're getting this color done on top of your natural nails, you're looking at $20-$30 per one manicure.
However, if you're getting a gel manicure, you're going to pay around $40-$60. Acrylics in burgundy can go even higher, depending on your nail artist and his or her level of experience.
20 Square & Coffin Burgundy Nail Design IDeas
1. Deep Burgundy Nail Designs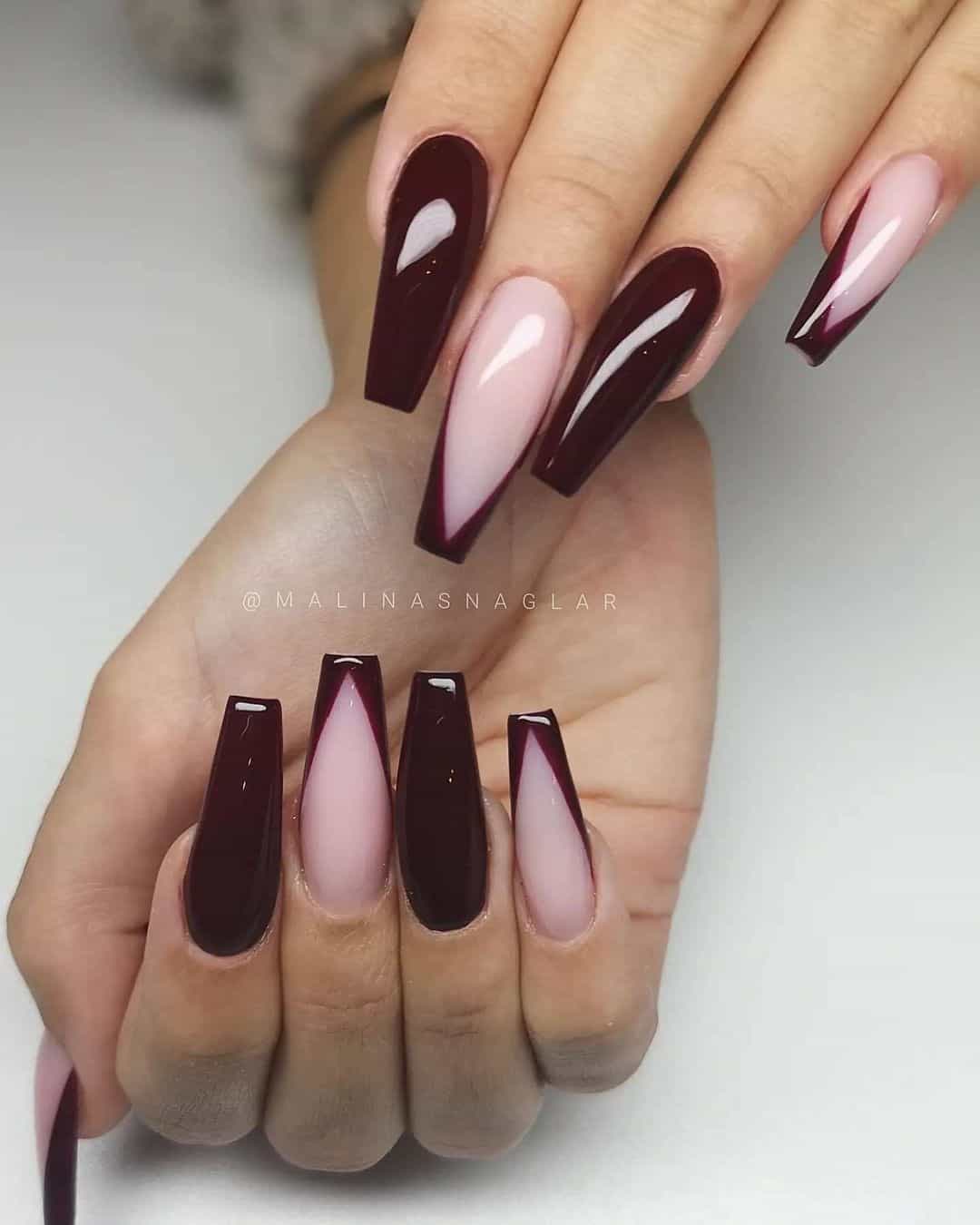 If you enjoy longer acrylics and you're a fan of sexy looks you're going to like this nail creation. It is a time-consuming manicure, so heads up since you might not prefer spending two to three hours at a salon. It is the best look for your prom or night-outs.
2. Cute Burgundy Nail Designs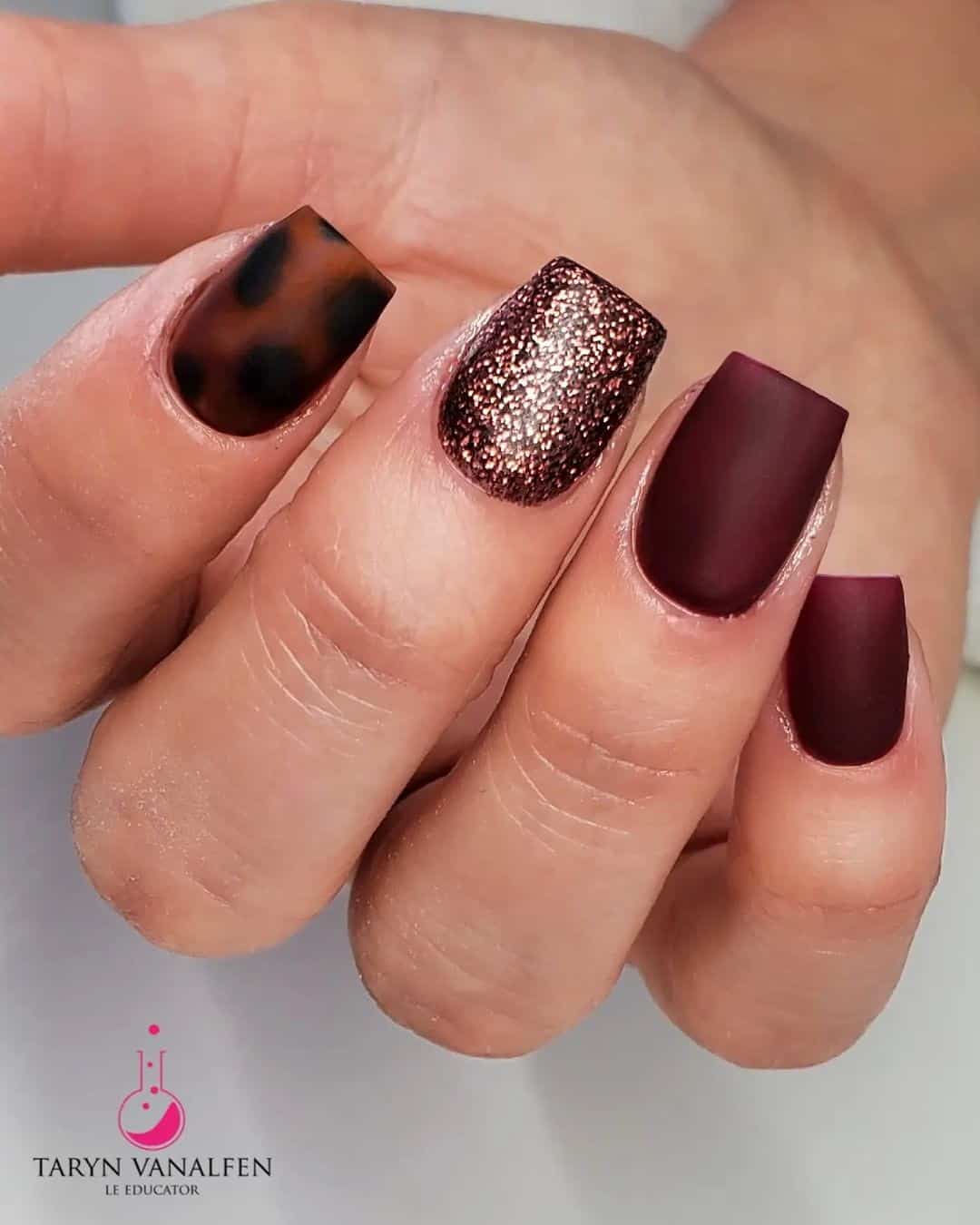 This short square manicure is for anyone who needs something practical. If you are a workaholic woman you're going to like this design. Spice it up just a little bit with this cheetah print to give it elegance and that unique pop.
3. Short Burgundy Nail Designs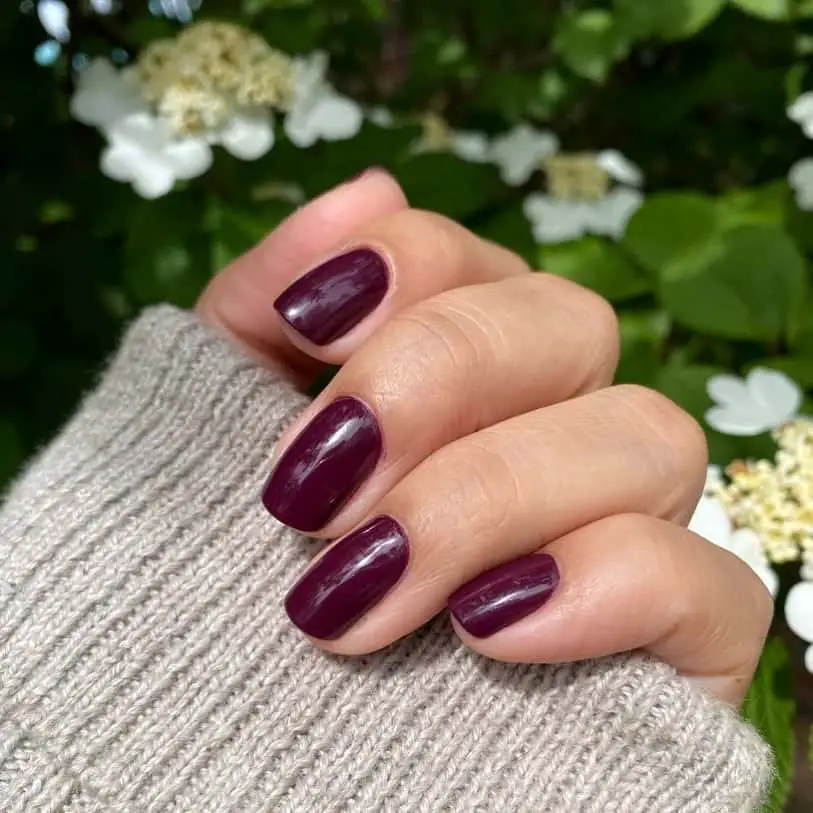 If you're a fan of simplicity and you enjoy shorter nails, give it a go with this dark burgundy manicure. You will like it for your day-practical wear the most.
4. Natural Burgundy Nail Design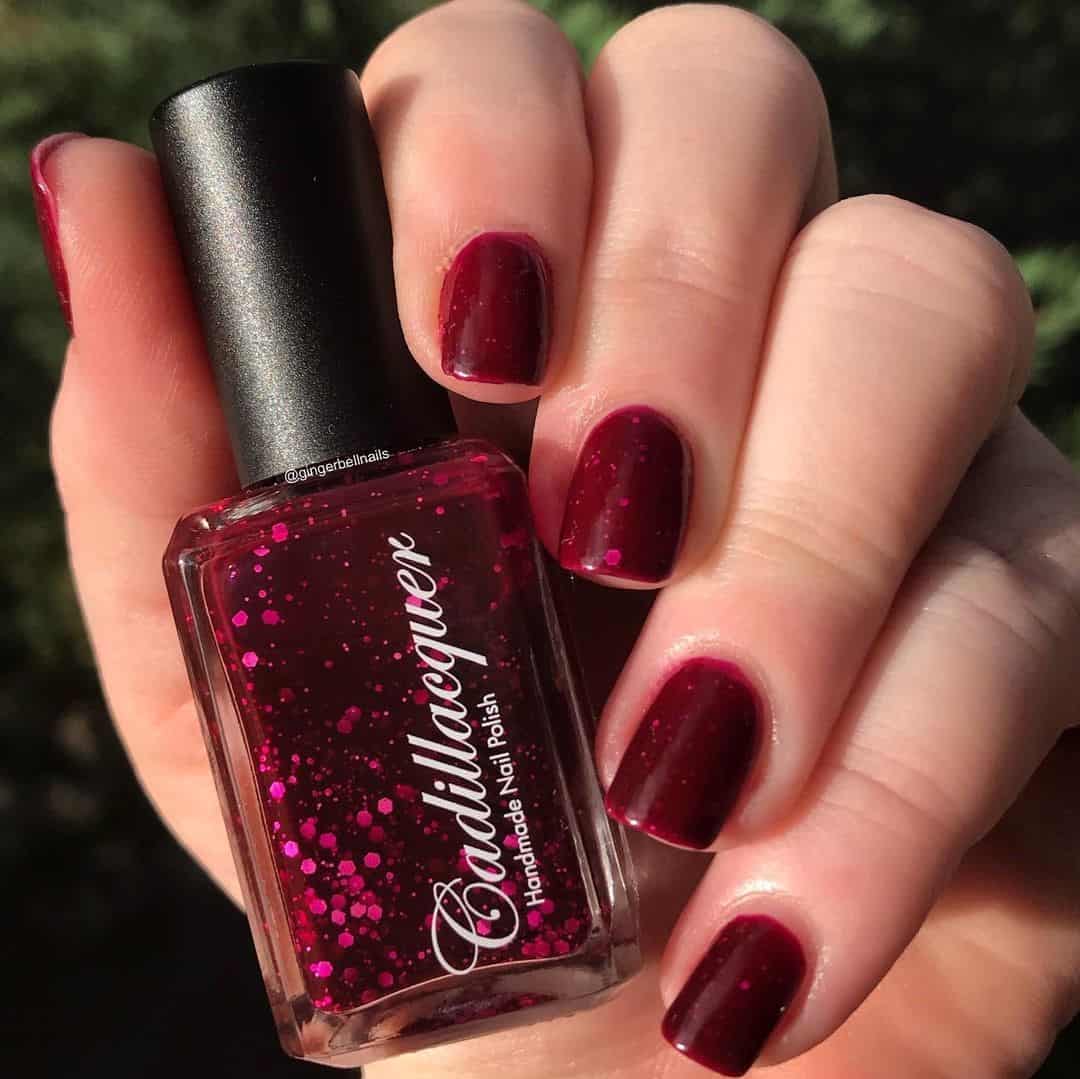 Short square nails with a pop of sparkle and this burgundy base will look feminine and elegant. Go for a shiny topcoat to make it more attractive and appealing to the eye.
5. Yellow & Burgundy Nails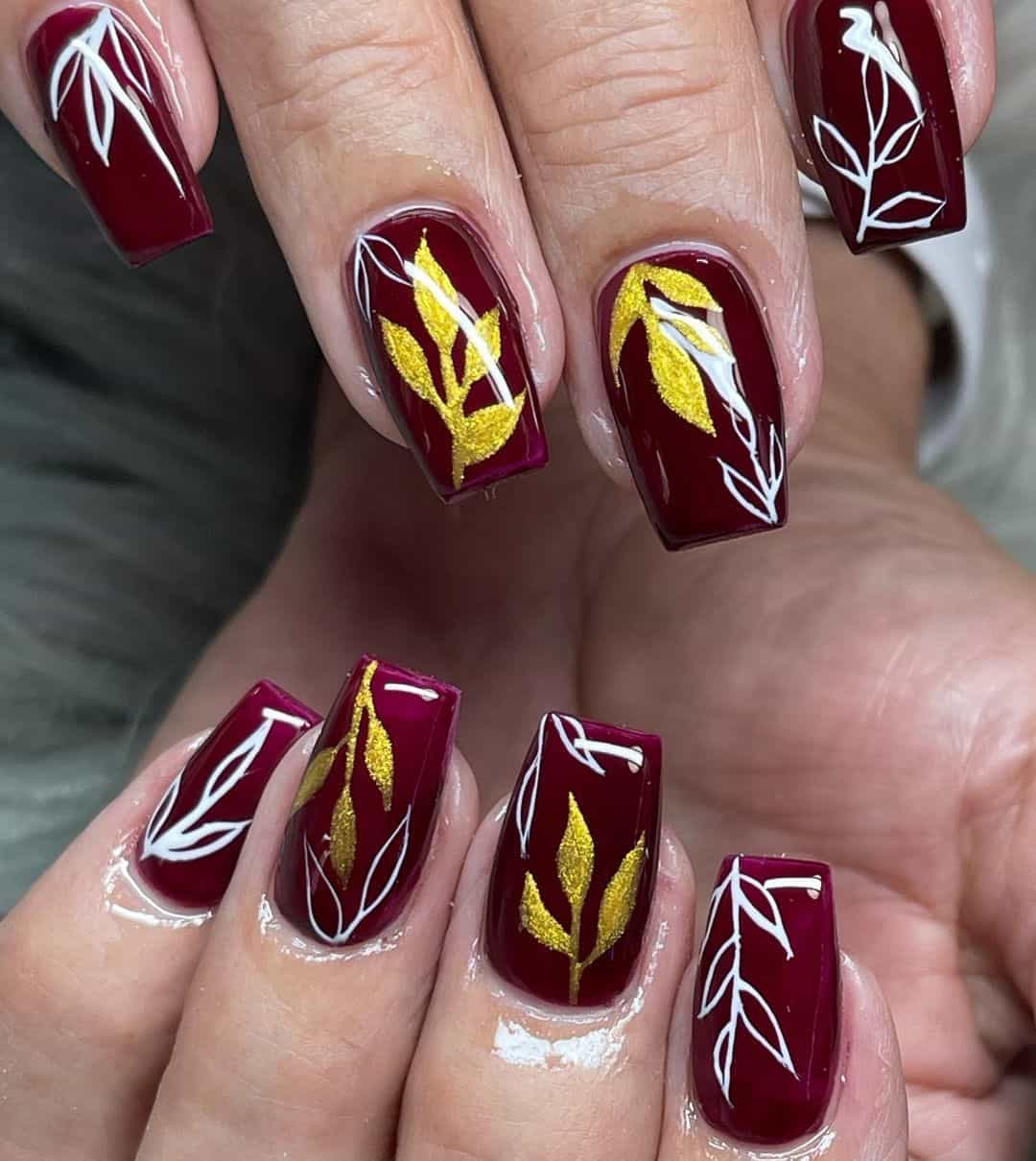 If you're a fan of nail art and you enjoy creativity, try this print. This golden color will look so lovely and lively on top of your dark romantic burgundy base.
6. Short Coffin Burgundy Nails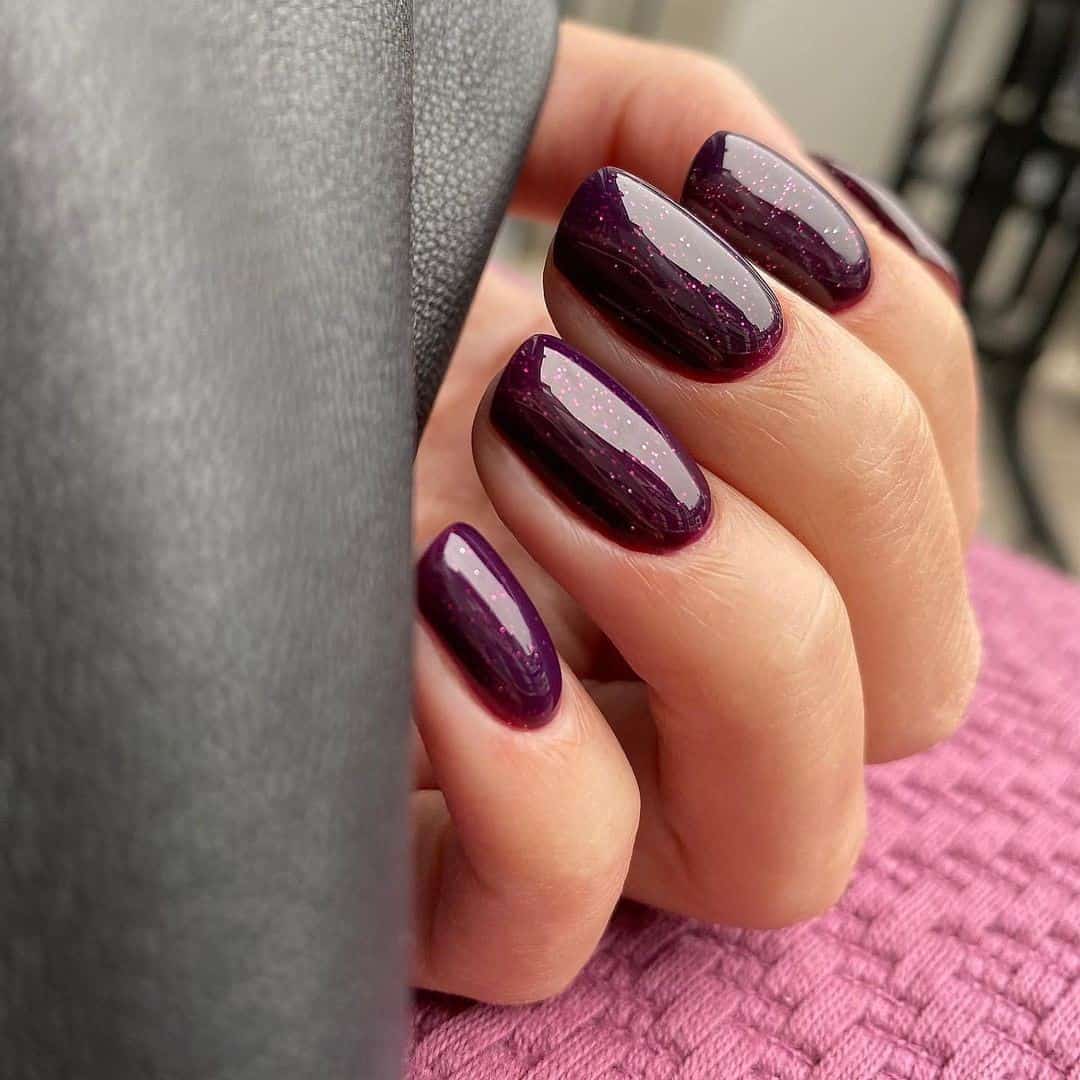 Anyone who likes shorter nails is going to like this burgundy vibe with loads of glitter. If you're looking for an office-friendly solution and you're a fan of seamless designs that look neat without being too flashy, try this outcome.
7. Glossy Burgundy Nails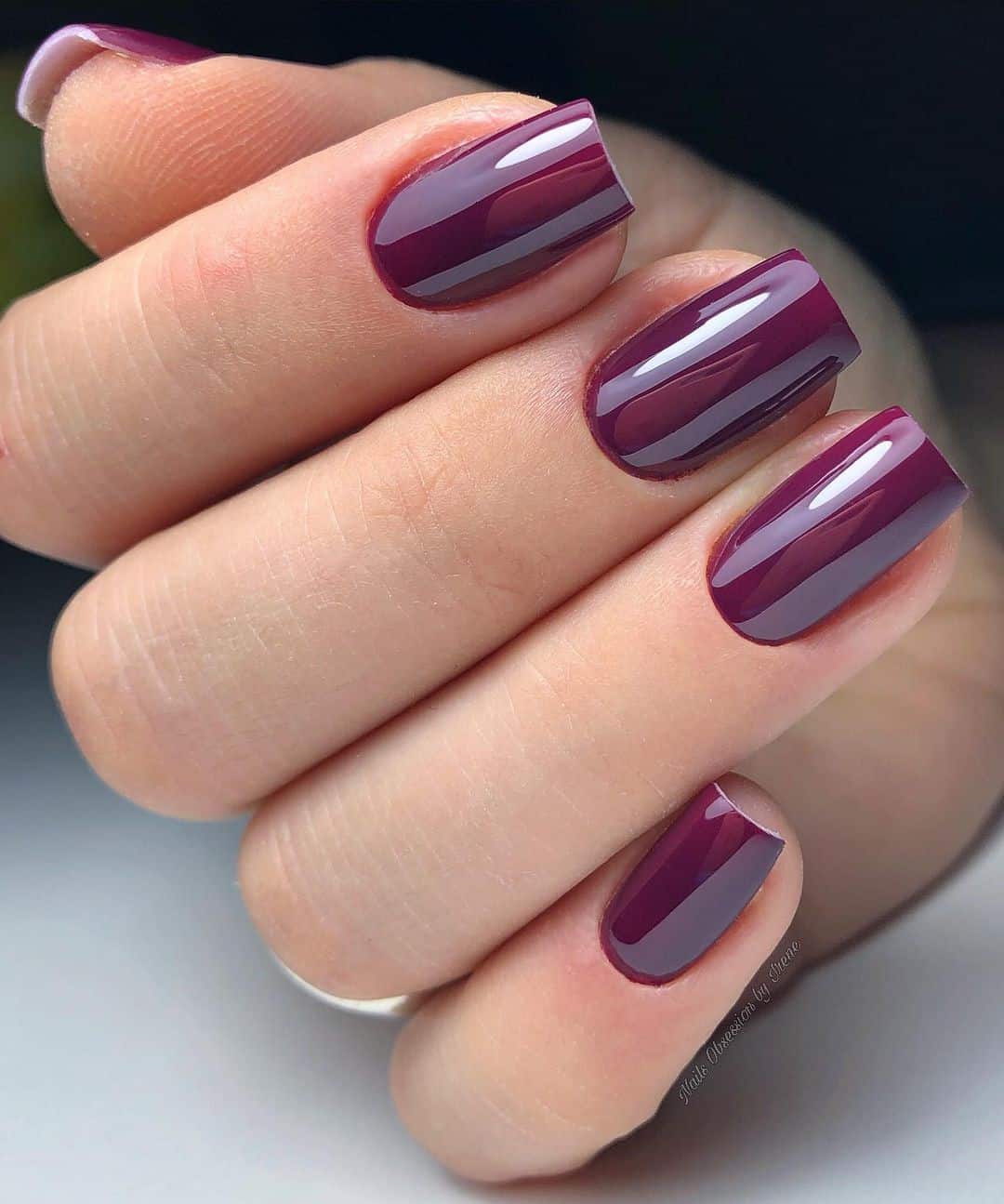 Defined square nails will take some time to "nail". If you're a fan of neat designs and you're looking for the prettiest square or coffin design, give it time and patience to perfect this. It is elegant and perfect for those who have naturally shorter nails.
8. Burgundy Nail Designs With Glitter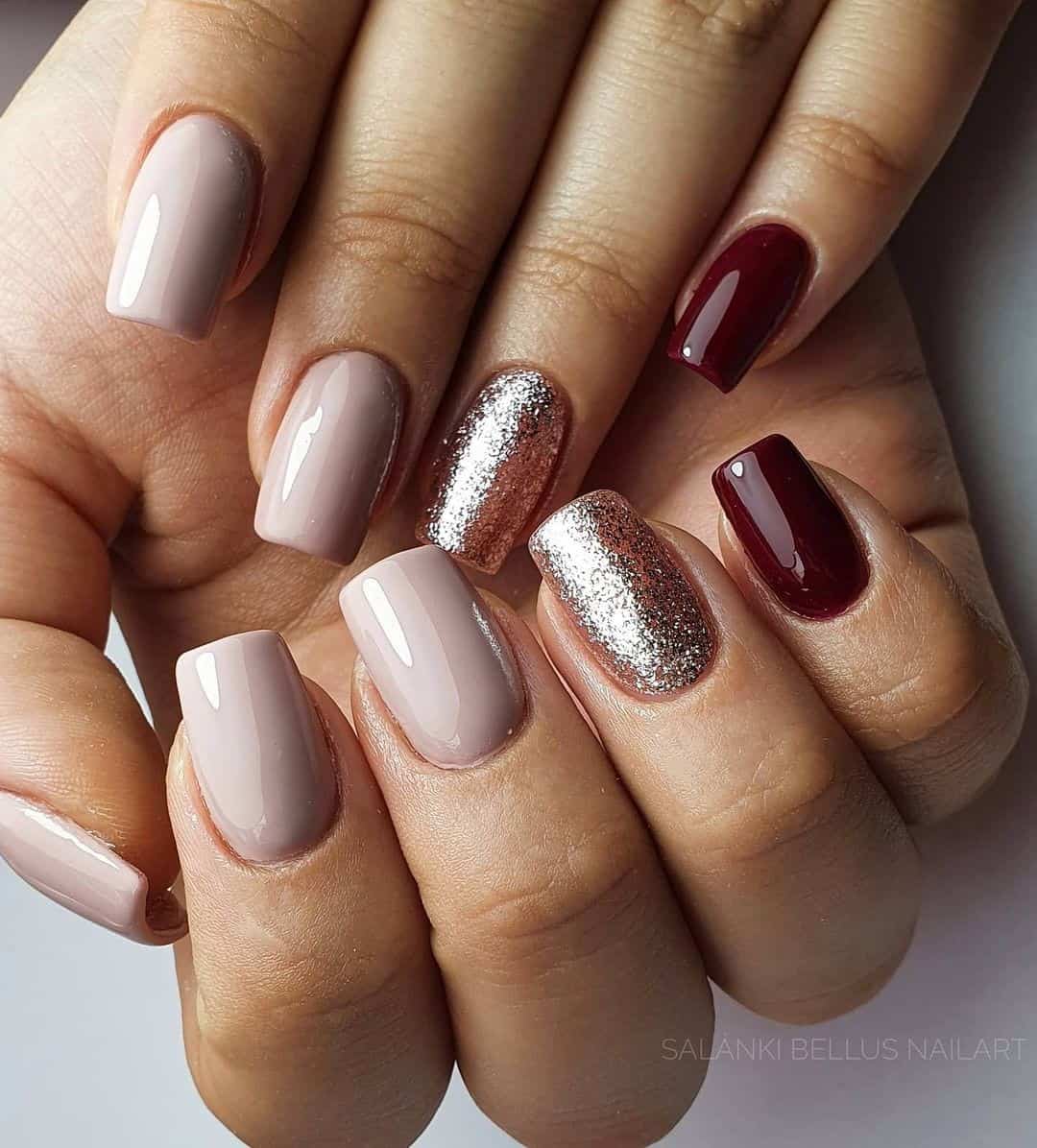 Add some other colors right next to your chosen burgundy polish. Bright beige color and some shiny glitter will look so lovely. If you're looking for the prettiest manicure for Christmas or NYE, this will suit you. Great for any length, both artificial or natural nails.