There's something about rose nails that makes a look a hundred one percent more feminine! This nail shade particularly looks good on spring and summer days when you are likely to wear a dress, go to the beach, or (actually) smell the flowers outside.
Rose nails are also the best go-to for an all-girls night out, a shower, a brunch event, or a long vacation trip. Relaxed, feminine, and classy – that's what rose nails are all about!
What I love about the rose nails shade is the way it adds vibrance to your overall look. It is almost like adding blush to your nails! I especially prefer wearing rose-colored nails when wearing white or pastel clothing. It instantly adds a pop of color without changing the soft, feminine vibe of my outfit.
I also personally adore rose nails on tan or dark-colored skin because of the beautiful contrast. If wearing white nails is too bold, light rose is one of the best shades to consider.
Plain rose-colored manicure never grows old. But with detailed designs in style, you might want to consider one of these looks to elevate whatever style you're going for. Below, we added a few inspo photos along with a styling guide so you can do rose nails at home or show your nail technician exactly what you're looking for.
In this article, we'll discuss design ideas that you can incorporate into your nail art archive. 
Trendy Rose Nail Designs:
Here are some of our favorite rose nail designs right now, with tons more inspo photos below.
1. Natural Light Rose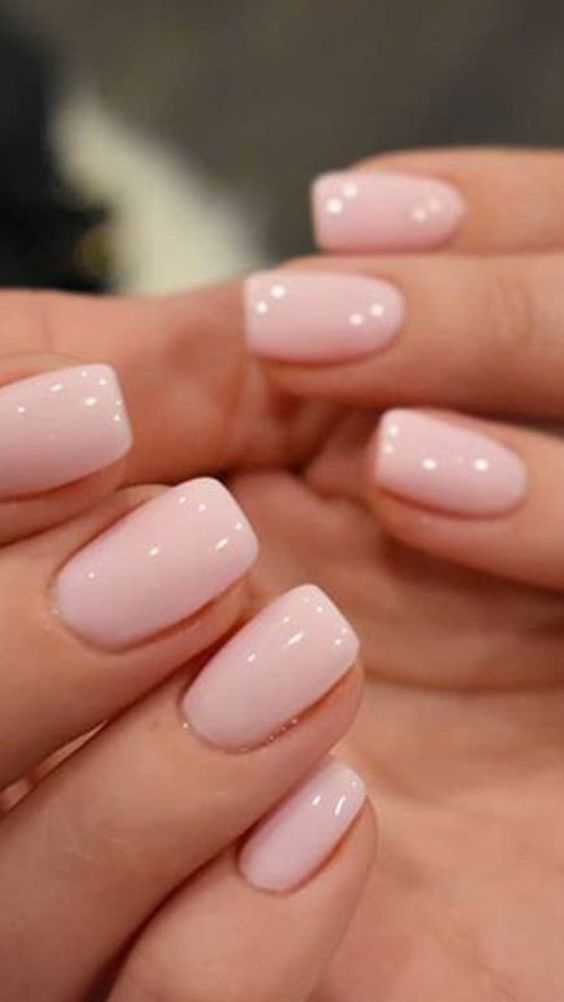 Source
This is the most simple and versatile style of rose nails. It almost looks nude, but with a bit of a rosy blush. I like wearing this as an alternative to nude-colored nails because this is subtle and can go with any outfit but is still a real nail color.
2. Shiny Rose Gold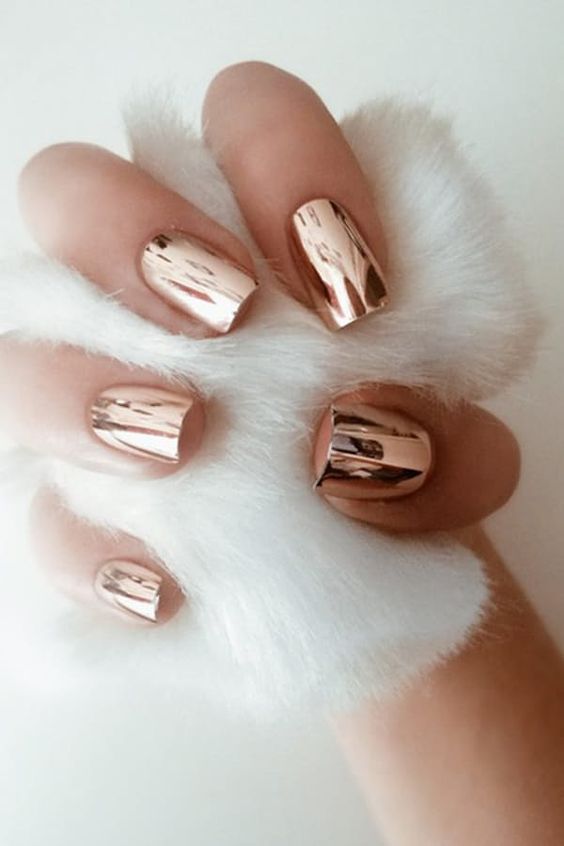 Source
This chrome-like rose gold option is sure to stand out in evening events and night-outs. With the right nail polish, you can get the impression similar to wearing nail jewelry. Its eye-catching, bold and classy, which makes it also great for wearing in photoshoots. 
Wear this with silky LBD for contrast or with any dark colors in the shade of blue and emerald. 
3. Pink Champagne Sparkle
Source
Think sparkling wine, Moscato, and Rosé. They all have something in common: sparkles! Pink rose color with a dash of glitters is a great alternative to bold, chrome nails. Plus, it's so much easier to source a base coat and apply it to your nails. Sparkly nail polish is a good option to consider especially if you're rushing for an occasion and wanting a quick, easy-to-do nail makeover.
Sparkly rose nails call for a rose or white-colored cocktail dress!
4. Color Block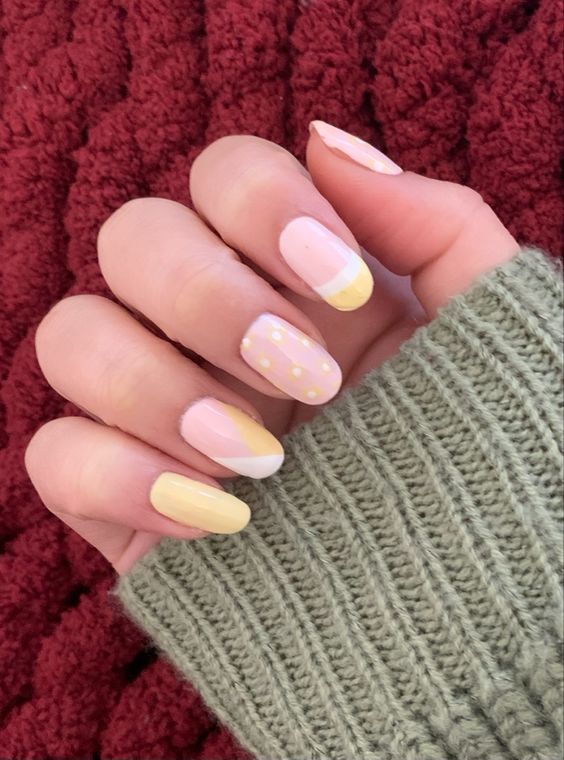 Source
Because light rose has a very natural and light tone, you can easily use it as a base for color-block designs. You can do vertical half-splits, overlapping triangles, or a complete nail mash-up! Feel free to mix up the colors.
You can wear rose color block nails with a minimalist get-up consisting of one or two complimenting colors. This is a great everyday nail look!
5. Dipped Rose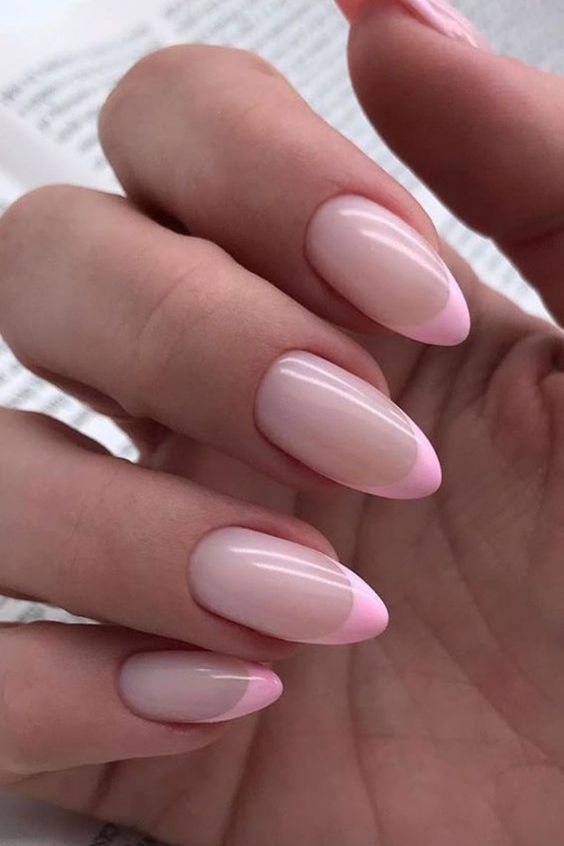 Source
Dipped rose is like the elevated version of a classic french tip. Instead of equally level tips, it rather looks as if you "dipped" them in rose. You can use nude or light rose for the base and a more vibrant shade of rosy pink for the tips. Simple, mysterious, and chic is how I see dipped rose nails.
Pair these nails with a similar-toned outfit for a stylish look. 
6. Rose Glitter Tips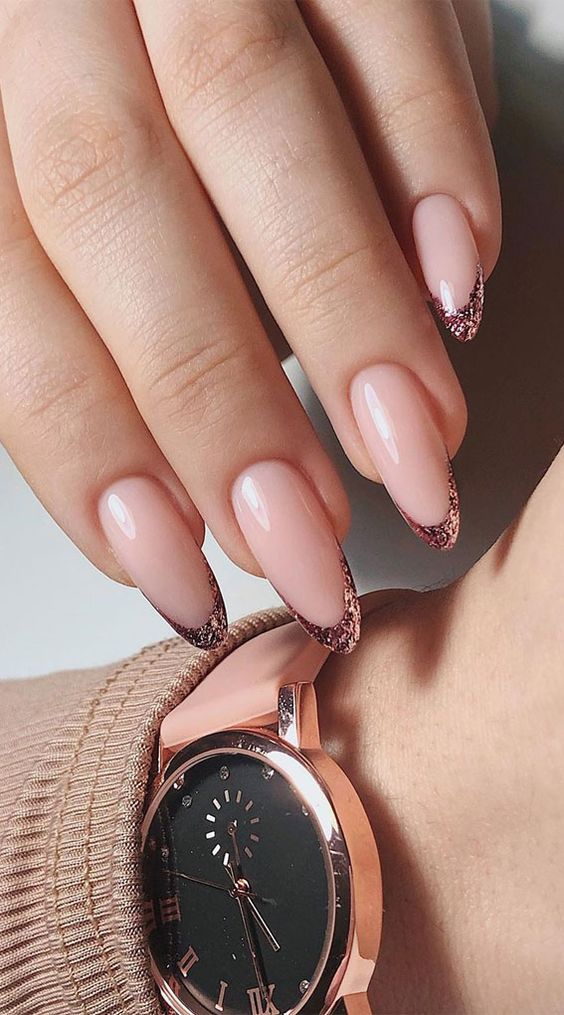 Source
Another elevated version of the french tip, coming your way! A great way to spice up your nails without it looking too flashy is by using your rose glitter or chrome/rose gold nail polish for the tips of your nails. Classy but fun is our ultimate goal with these nails. 
Rose glitter tips are great for business casual outfits and black-and-white ensembles. 
7. Rose Quartz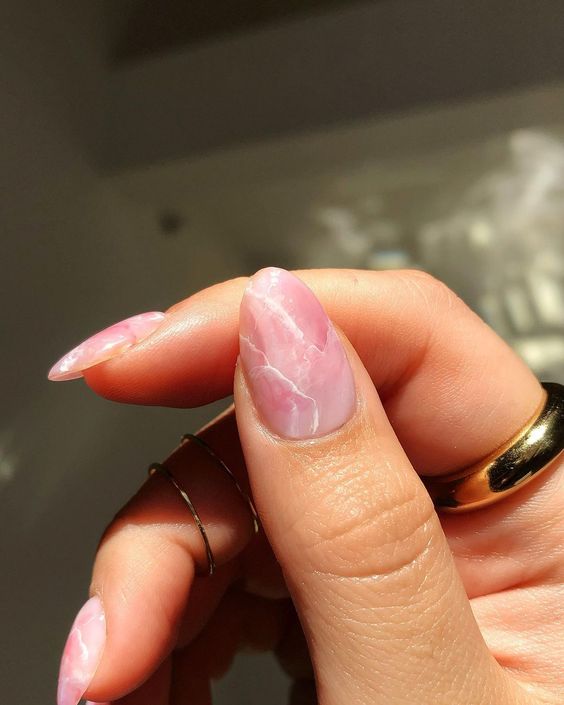 Source
Rose Quartz is one of my favorite nail designs out there. The marble-like look just looks so delicate and unique that it almost seems like jewelry. However, it's probably not the easiest to recreate at home. Have a professional help you achieve this look or buy stick-on faux nails for easier application. 
Rose Quartz nails look good with formal cocktail dresses and silky LBDs. You can also make it stand out by wearing a simpler palette, like black and white. 
8. Shiny Rose Gold Cuticles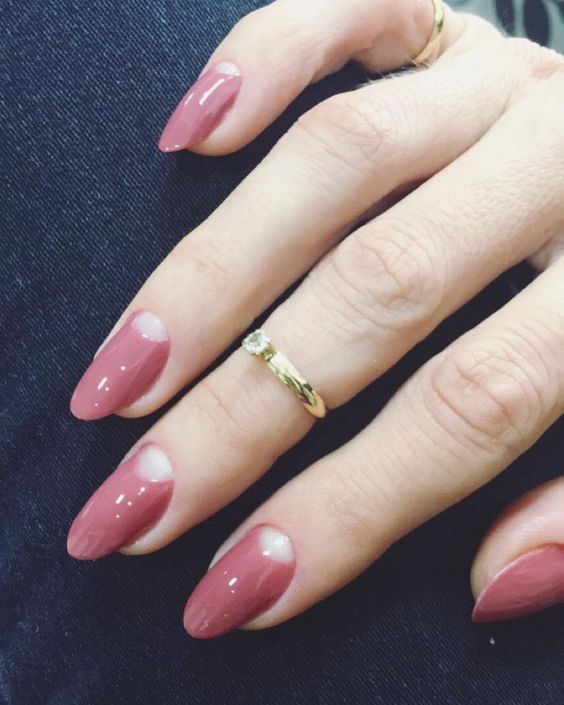 Source
Think rose gold-colored sunsets or a half-moon accent. Shiny rose gold cuticles are simple but creative. It adds a similar aura to a classic french tip, only it is reversed. 
A subtle rose gold cuticle design is great for everyday looks, especially if you lean into semi-formal ensembles on a daily basis. 
If you're looking for a unique, bride-friendly design, you can consider this as an option. Just replace the rose-gold with a rosy off-white tone. 
9. Detailed Gold Accents On Rose Nails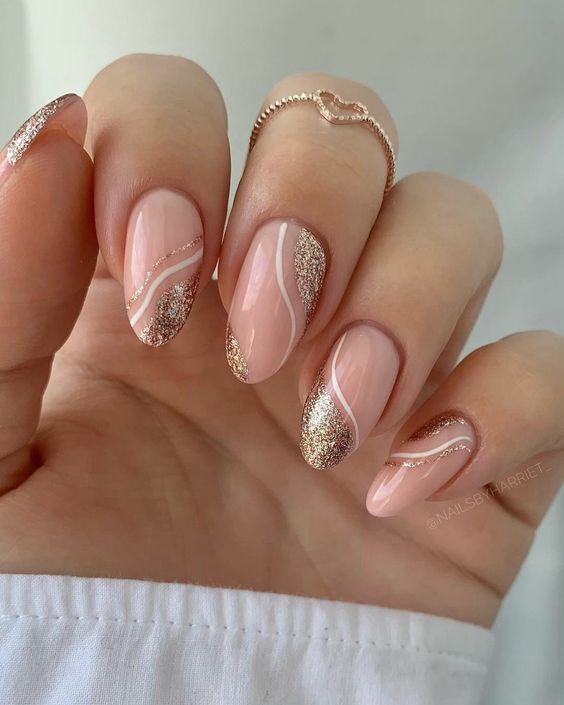 Source
On to the delicate options, we have detailed gold accents on rose nails. Detailed accents include gold decals and nail stickers of butterflies, moon symbols, or, perhaps, actual roses. Why gold? Gold complements light rose with the evident warmth present in its tone. 
These nails are great for fairycore style outfits and dresses! 
10. French Tip With Light Rose Base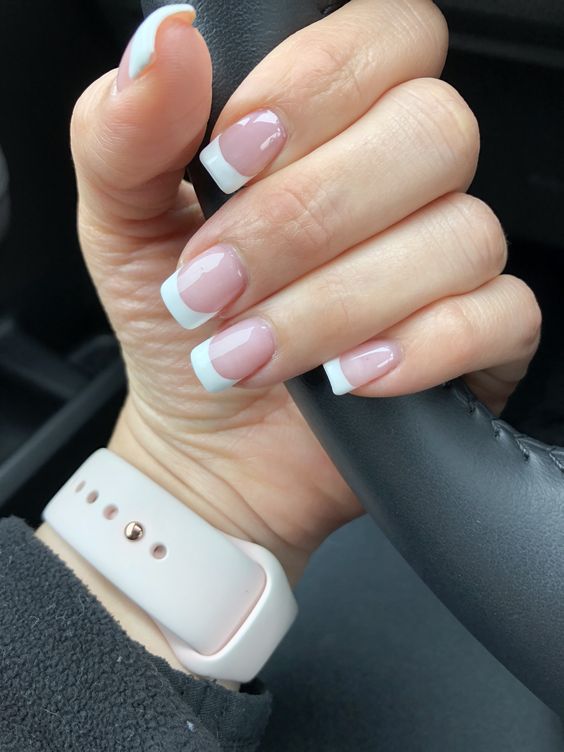 Source
For a classic look, you can go with a simple French tip with a light rosy base. This makes any french-tip-style nails clean, sleek, and vibrant. This style isn't rocket science, but it sure deserves a spot in the list since it's the most popular! 
Like a classic French tip, you can wear these nails with any outfit. This is also a great option for brides.
11. Rose Decals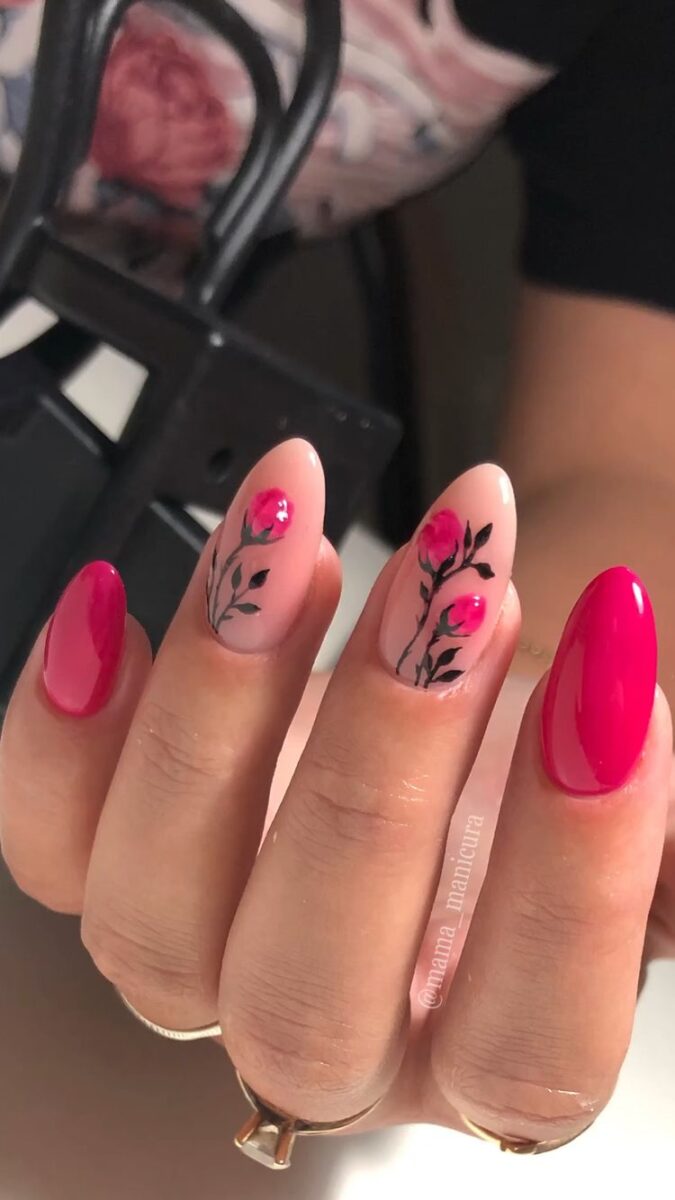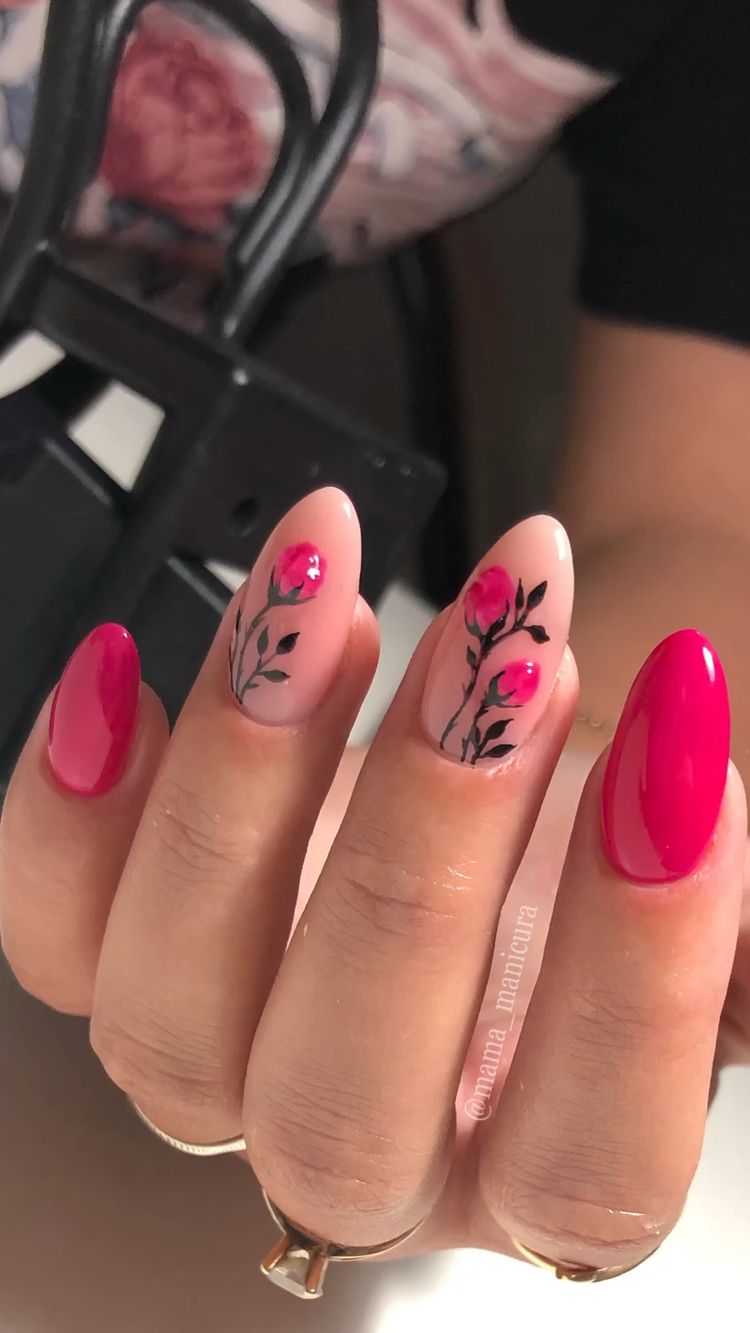 Source
These sorts of rose nails are literal. Roses are elegant and timeless — much more if you wear it on your nails. The best way to get your hands on perfect roses is by getting a nail decal over a solid base. My favorite combinations are white (for the roses) and light rose (for the base), red over light rose, and red over light rose. 
How you wear this with an outfit depends on the colors you choose, but I am certain it looks great with any plain colored clothing. 
12. Red Rose + Black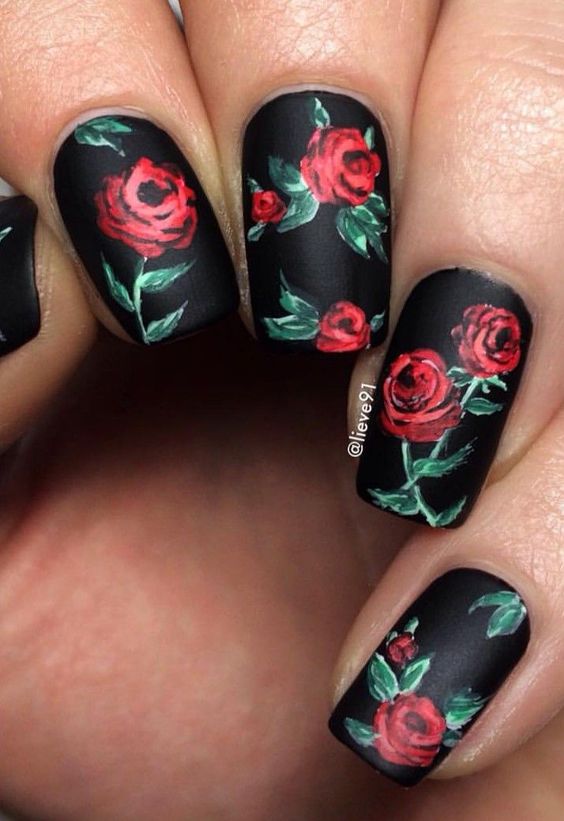 Source
Want to rock a goth-like style? Adding your nails to the fit is a certain way to complete your look. To achieve this, go ahead and paint your nails with a black base, following a bright-red rose decal. To make it subtle, you can put a decal on one nail while leaving the rest in solid black. 
These nails are great for copping a witchy or an all-black outfit!
13. Gold Dots Over Rose Nails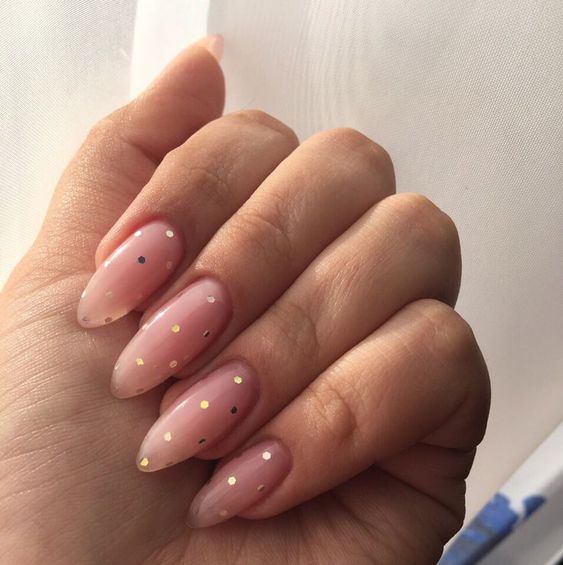 Source
Looking for something that you can do by yourself at home? If you think you're past the novice phase, you can try painting your nails with a light rosy base and adding in a little shimmer with carefully placed dots. 
For some reason, I like to wear this style on casual occasions like a birthday party. The dots make it look festive but not too overboard.
This style can elevate almost every casual fit. 
More Rose Nails Ideas
For more ideas, check out these fabulous photos that we gathered just for you.
Still deciding? Feel free to bookmark or save this article for later!
Source
Source
Source
Source
Source
Source
Source
Source
Source
Source
Source
Source
Source
Source
Source
Source
Source
Source
Source
Source
Source
Source
Source
Source
Source
Source
Source
Source
Source
Source
Source
Source
Source
Source
Source
Source
Source
Source
Source
Source
Source
Source
Source
Source