I honestly cannot believe that the year is almost over! It's been a crazy decade, with so many changes.
I started off 2010 in high school, and now I'm a full-time blogger. I definitely did not picture that back then!
New Year's Eve always feels like a special night.
Not only is everything very glam and upscale, but it's the one night of the year when we really look back in a positive way and make plans for the future.
This is one of the reasons I always want to look and feel my best just before the new year begins.
I've gotten so many requests for NYE nail trends (who knew everyone does their nails specifically for this night?) and I'm a little late in writing this post, but I'm hoping it'll help at least some of you.
I'm going to a black-tie wedding on New Year's Eve, so I'll definitely be doing my nails on the upscale side.
I've included a variety of inspiration photos here with colors and info, but almost any of these super cute nails will work for a NYE occasion, whether it's fancy or casual and cozy.
New Year's Eve Nail Trends
While NYE is generally black, gold, and sparkly, the specific trends change quite a bit year to year.
Some of my favorite nail trends for NYE this year are:
Different Colors:
I love the trend with a slightly different shade or color on each finger. It's also fun to make at least one finger a sparkle polish!
I personally love a manicure with each nail a slightly different shade. It's cohesive but interesting.
Metallic Nails:
Metallic nails are fun any time of year, but they're especially trendy for New Year's Eve.
I love how metallic nails work well for casual and formal gatherings. You can even add in an accent metallic nail and do the rest of your nails in a color you know well, if you're worried about the full effect. 
Shorter Squared Nails:
These shorter squared nails look especially good if you have a long nail bed.
I personally like square nails anyways (based on how my own fingers look), but I think that short squared nails are trendy and look great for a NYE night out.
Sparkle Accents:
It's New Year's Eve, so of course sparkles are in! When you browse through the inspiration photos you'll notice that a lot of these nails have a subtle sparkle accent via a design or just one sparkle nail.
I personally find that just a hint of sparkles is really upscale while still feeling fun. You might choose to add a subtle sparkle design on a few nails.
There's also some super cool sparkle designs in these photos that you can show your nail technician.
Base + Top Coats: Matte or Shiny?
Whether you're using gel or regular nail polish, a base coat and top coat are both really important. They'll determine not only how long your manicure lasts, but how shiny it is.
Some of the photos below showcase shiny nails while others are matte. Some even have a few nails shiny and a few nails matte on one hand.
The top coat makes a huge difference. Your finished nails will look like a whole new manicure if you switch out the top coat!
I recommend that you purchase a specific type of top coat depending on the level of shine that you're looking for.
Here are my favorite top and base coat brands:
As far as gel polish, I really like Gellish: I find that it lasts way longer than other polish brands.
If you're looking for info on how to do a gel manicure at home for super cheap (while making sure it lasts for a while), check out my blog post here to see exactly what I use.
I think whether you use a shiny or a matte topcoat is really a personal preference.
I like different types of shine depending on the occasion, so I recommend choosing based on your outfit for the night and the vibe you want.
If you get your nails done at a salon, the nail technician will generally use a shiny topcoat unless you specifically ask for matte.
If you do want matte, make sure to mention it at the beginning of your appointment.
New Years Nail Inspiration:
Here are my favorite 40+ New Years nails inspiration photos, including design and colors. These are all really fun manicure styles that are trendy yet classy!
Feel free to save as many of these photos as you'd like to either reference later or to show your nail technician.
To save a photo, hold down with your finger then click "save to camera roll." You can change your home screen or lock screen wallpaper in your phone's settings.
Enjoy these NYE nail inspo photos!
Gold Snakes: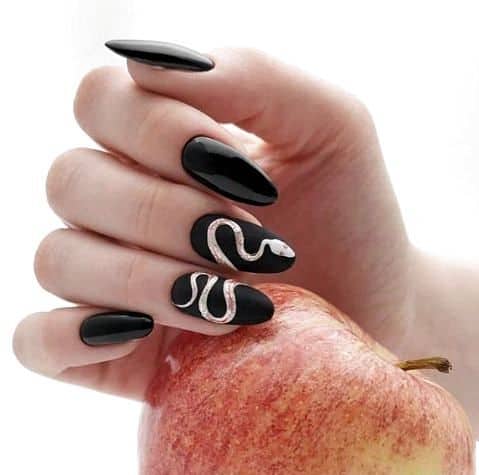 These snake tails are so trendy and risky!
I especially love how this manicure is done in classic and simple colors but is so unique.
Related: 30+ Super Trendy Winter Nails And How To Do Them
Black With Sparkle Accents: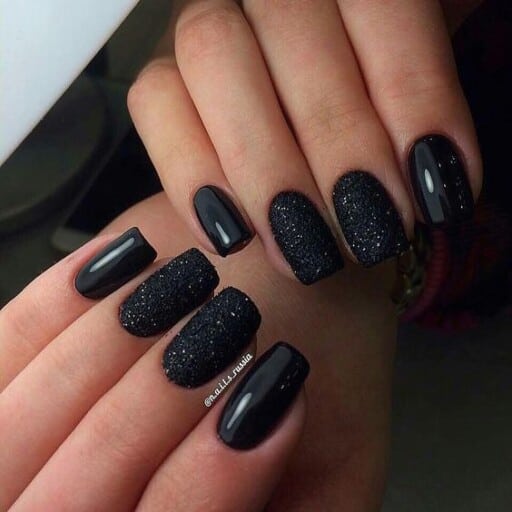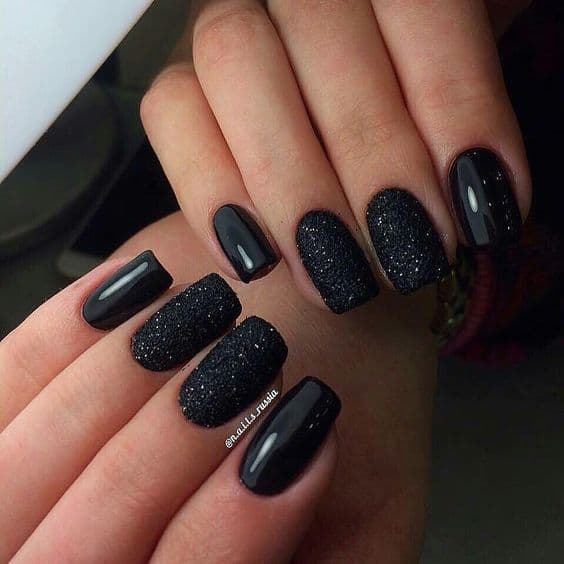 This is a great NYE manicure for a fancy night out, but it will also take a casual outfit to the next level.
Related: 40+ Aesthetic New Year's Wallpaper & Backgrounds
Maroon & Sparkle: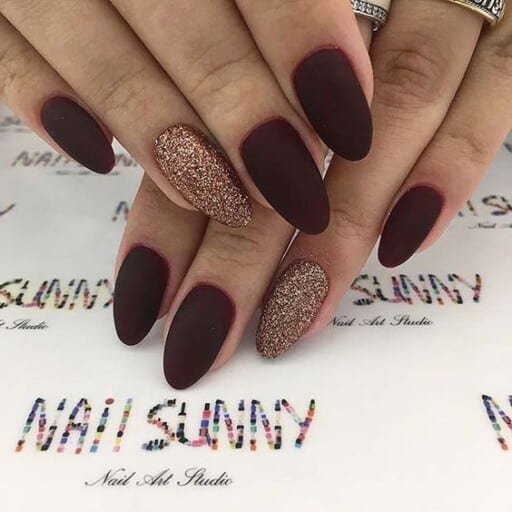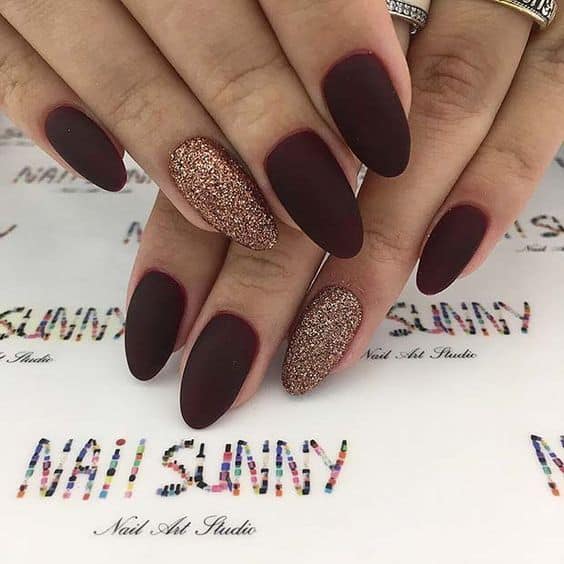 Here is a prime example of a lovely manicure with a sparkle nail accent.
I really love the copper gold sparkle tone!
Black & Gold Sparkle Design: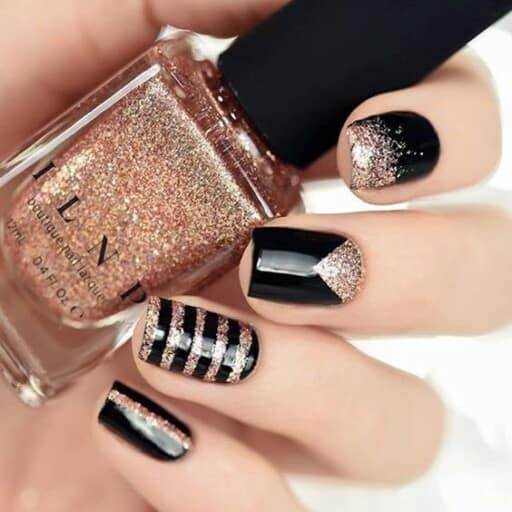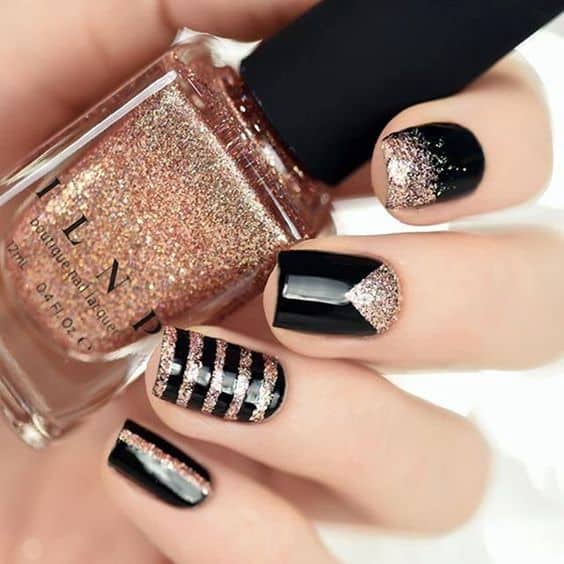 If you want a hint of sparkles on each nail then you'll love this manicure. You could easily swap out the gold sparkles for silver if you'd prefer.
Silver Sparkle Tips: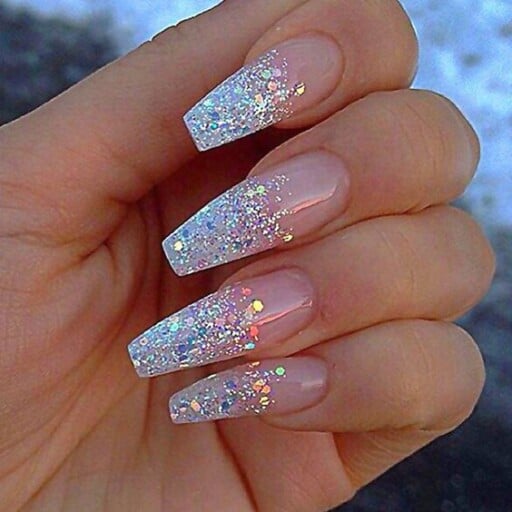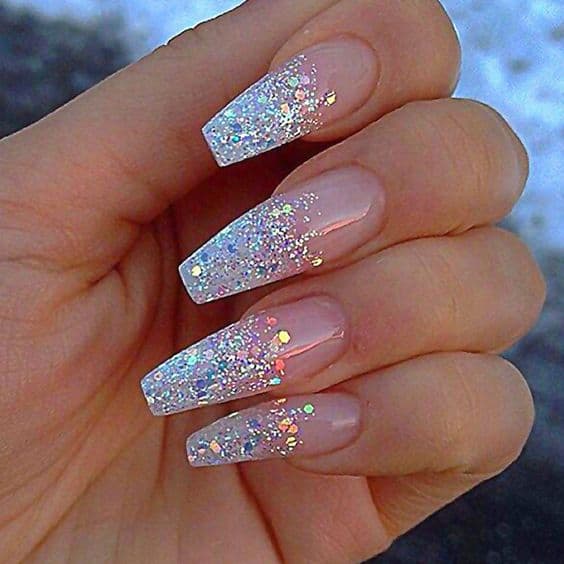 These silver sparkle tips are perfect if you want a bolder manicure for New Year's!
Green & Silver: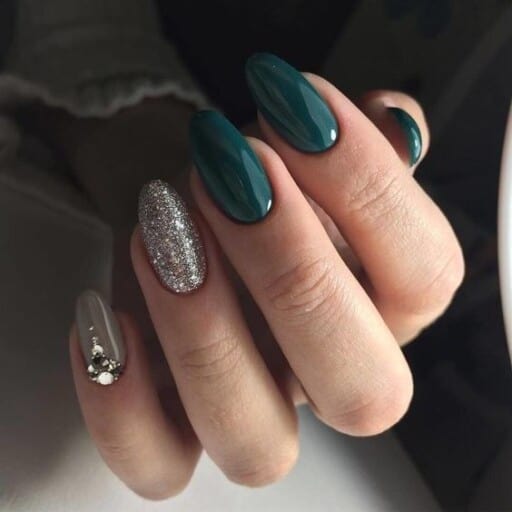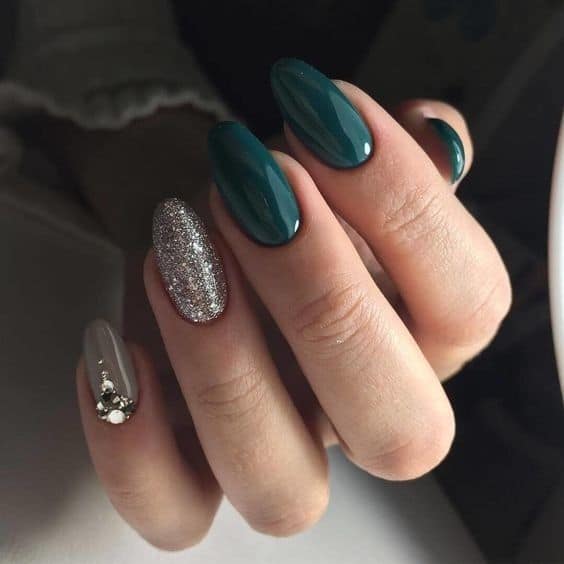 This is a cool multi-color manicure that's perfect for both Christmas and New Year's Eve!
I especially love the nude nail accent with beads.
Gold Bead Tips: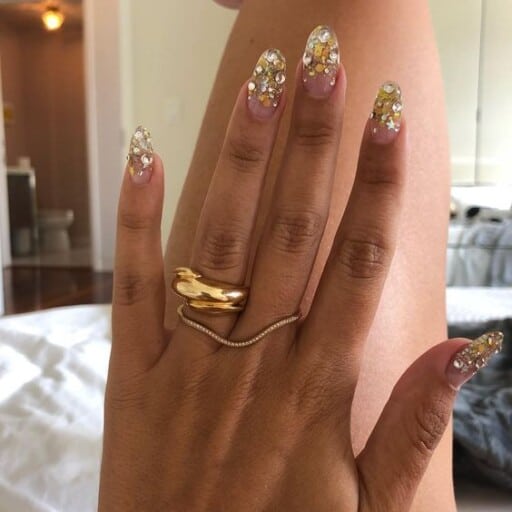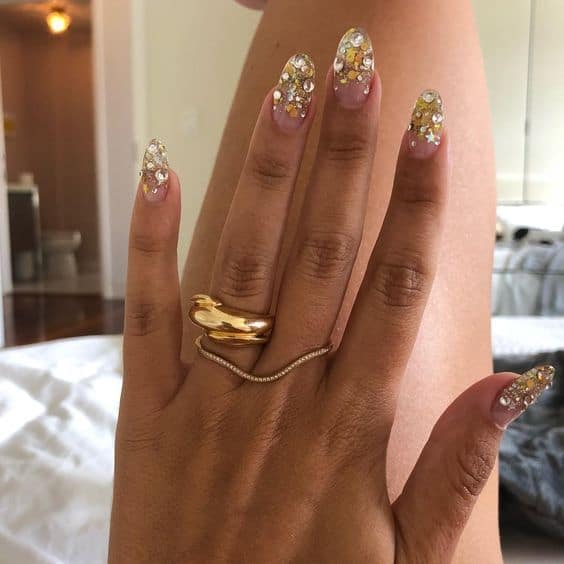 This manicure is sparkle tips as well in gold. It's neutral and can be either formal or casual.
Black Shimmer: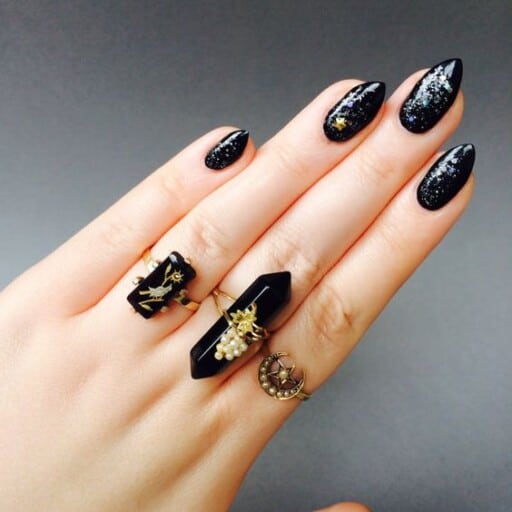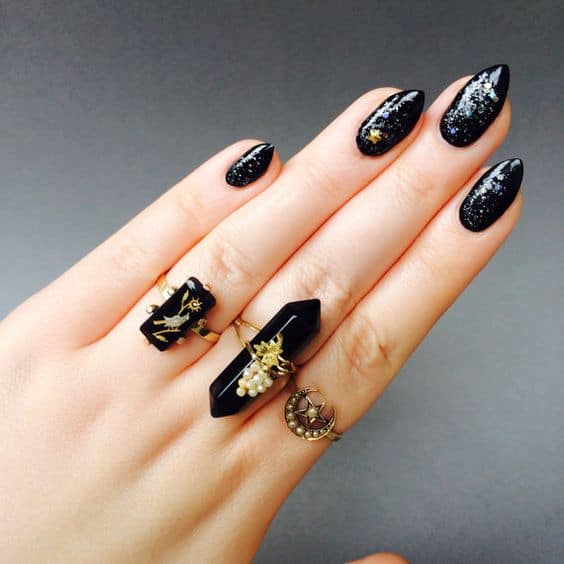 Pink With Gold Accents: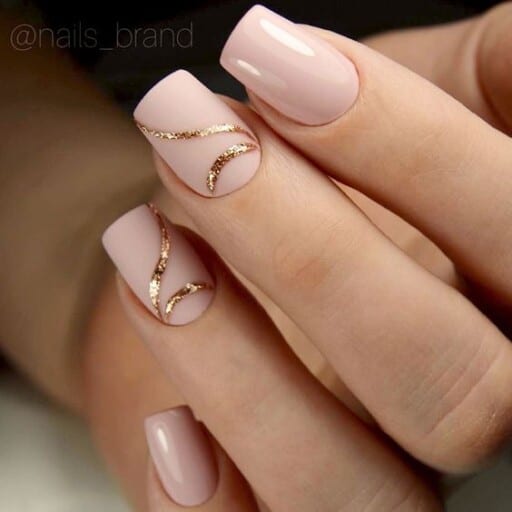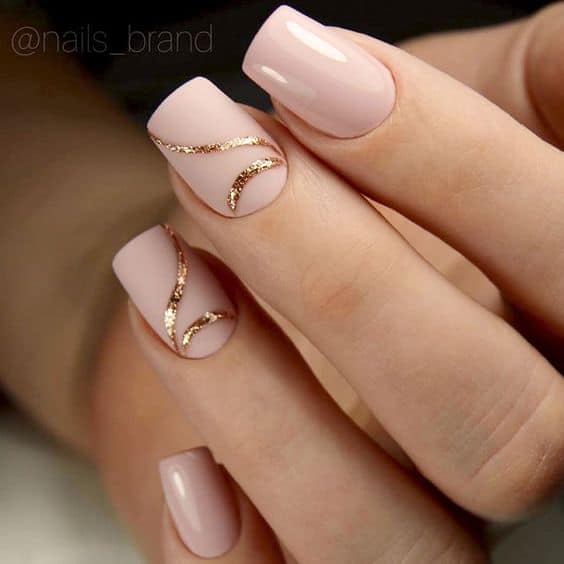 Black With Gold Accents: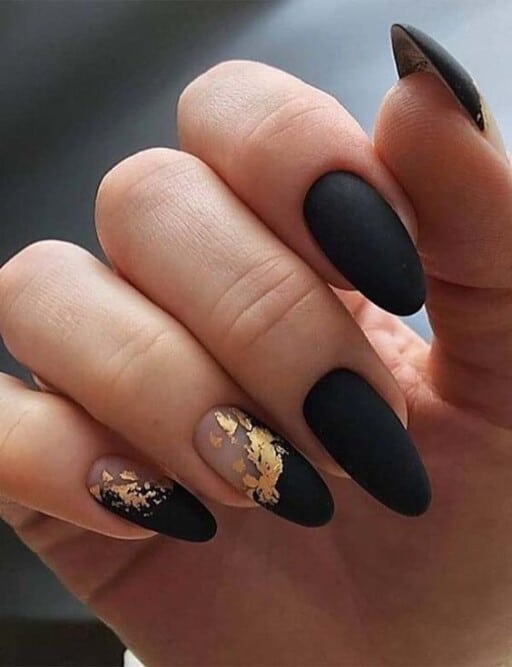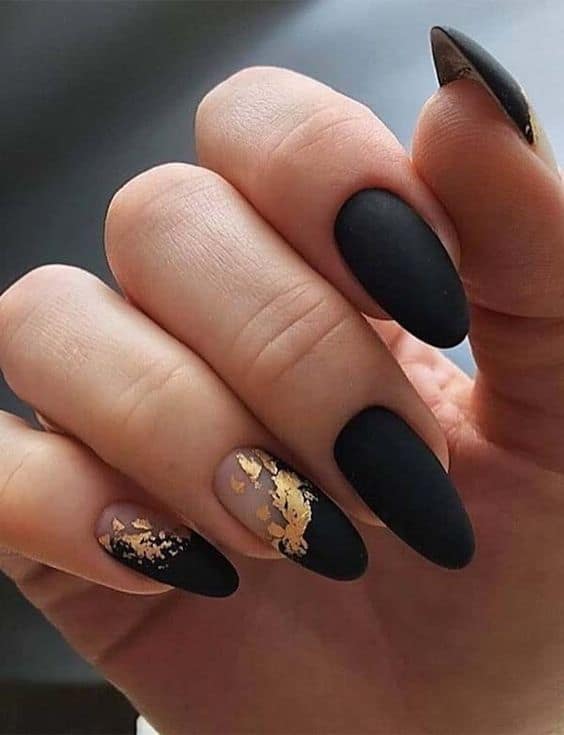 Silver Sparkle Coffin: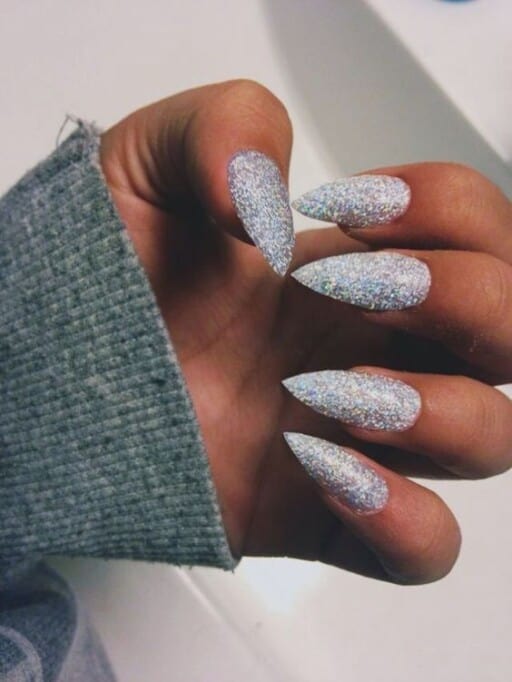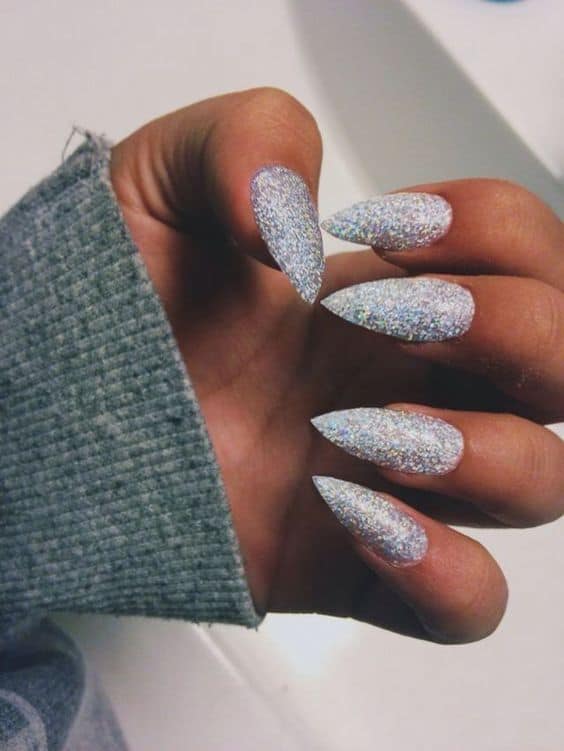 Grey Sparkle: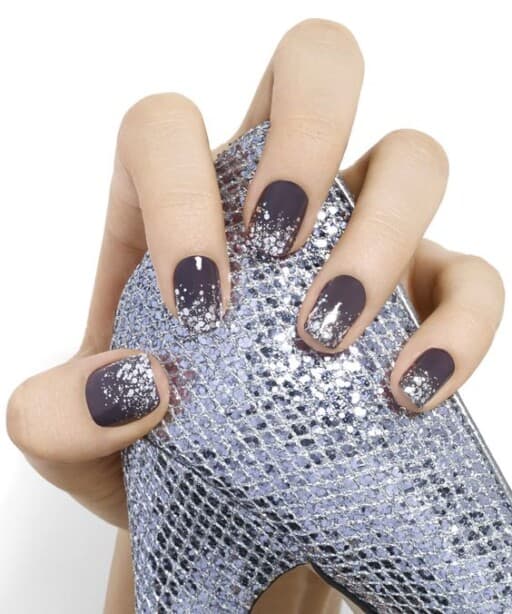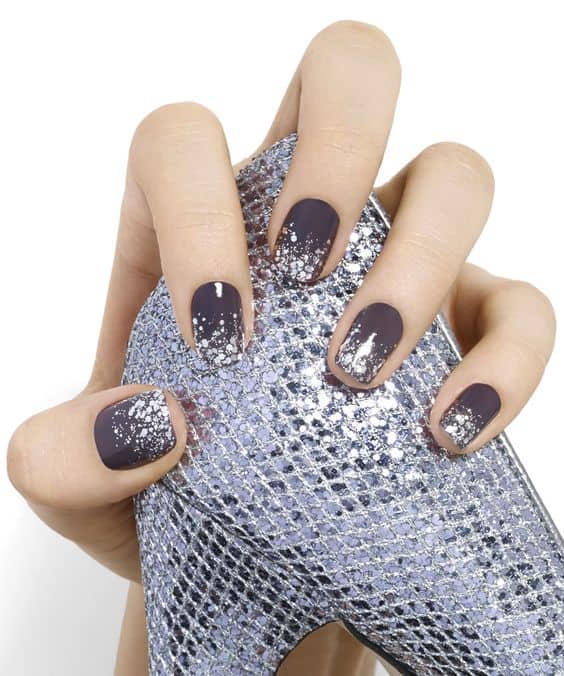 Sparkle W/ Tips: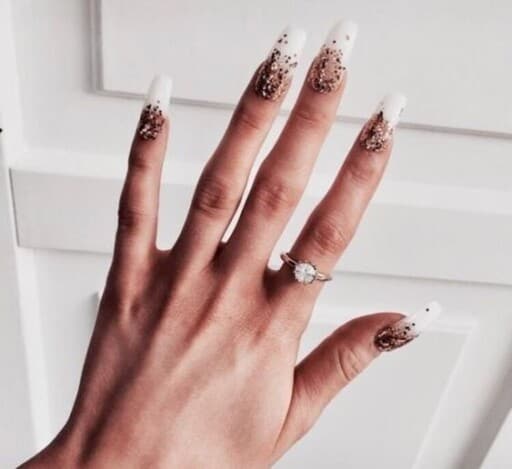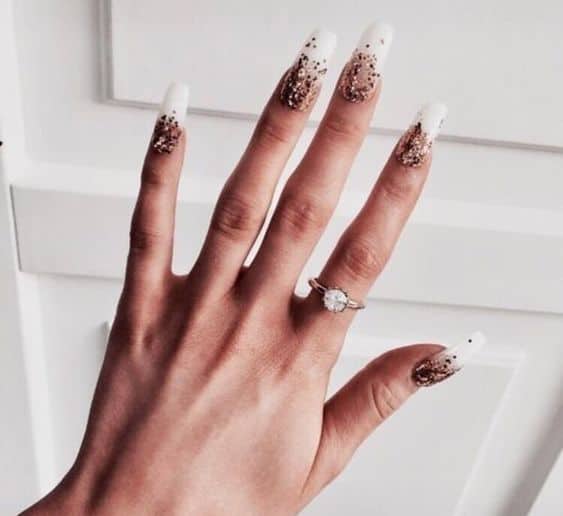 Nude Star: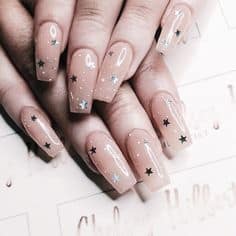 Nude & Blue: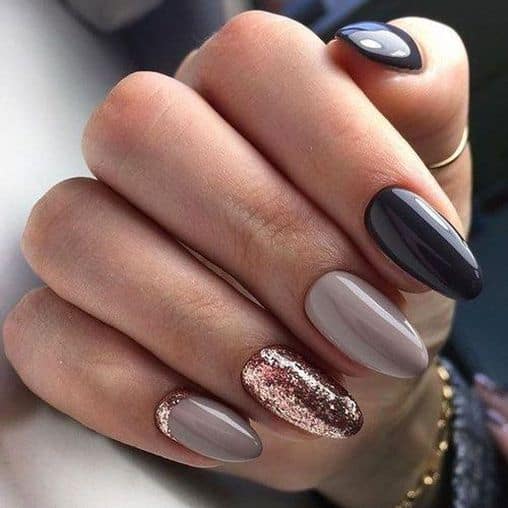 Black & Gold: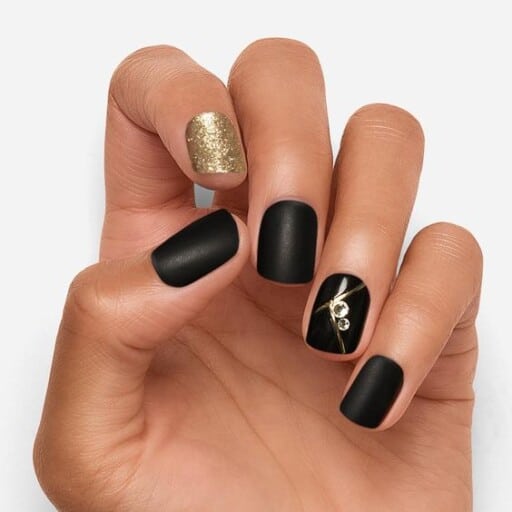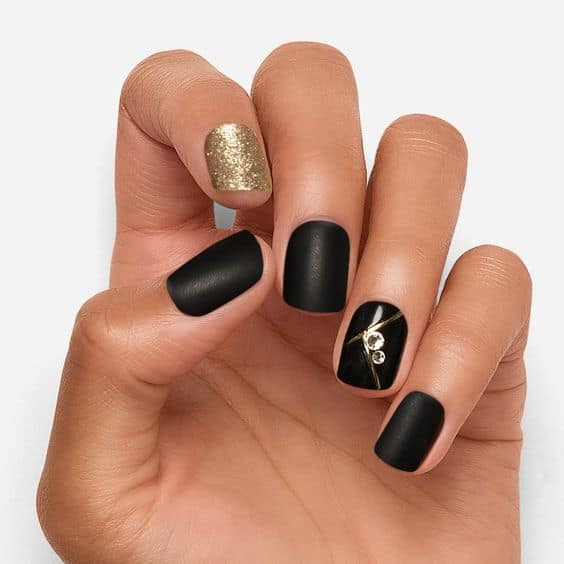 Black Sparkle: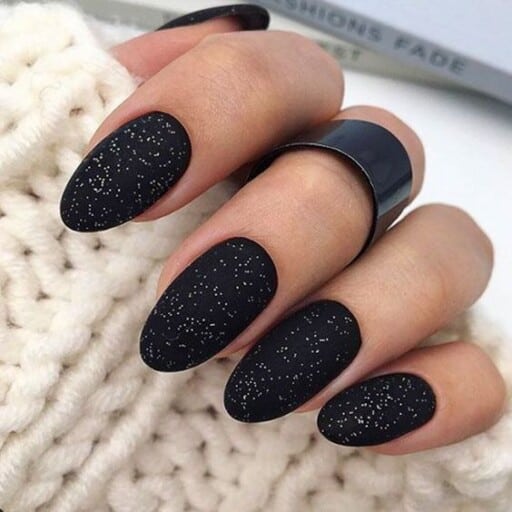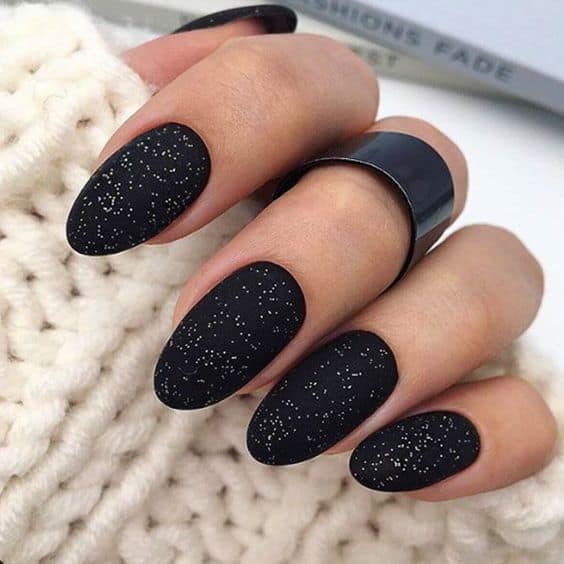 Silver Coffin: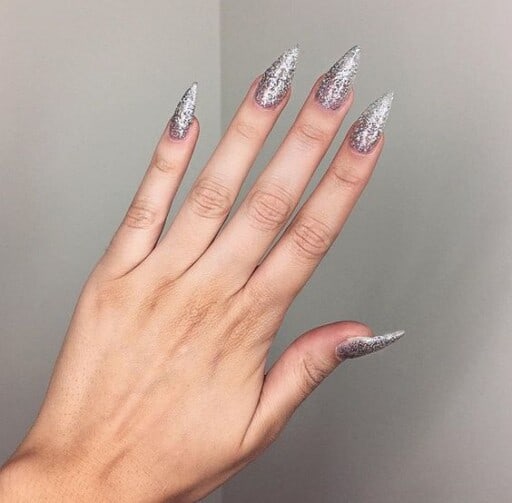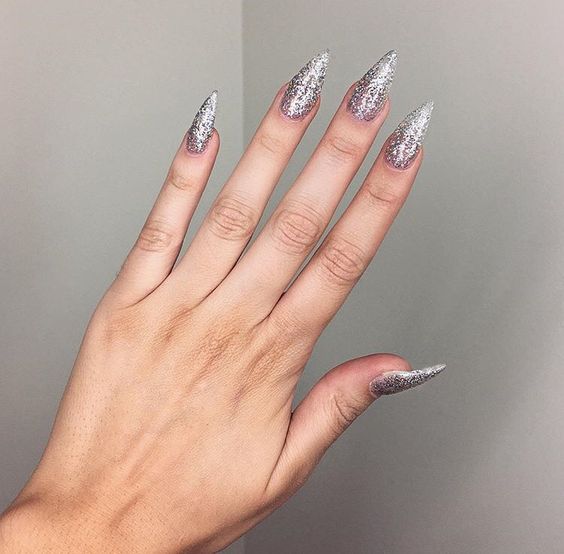 Black & Gold Ombre: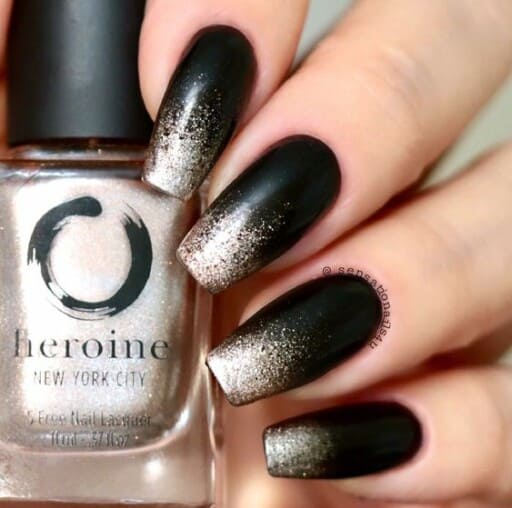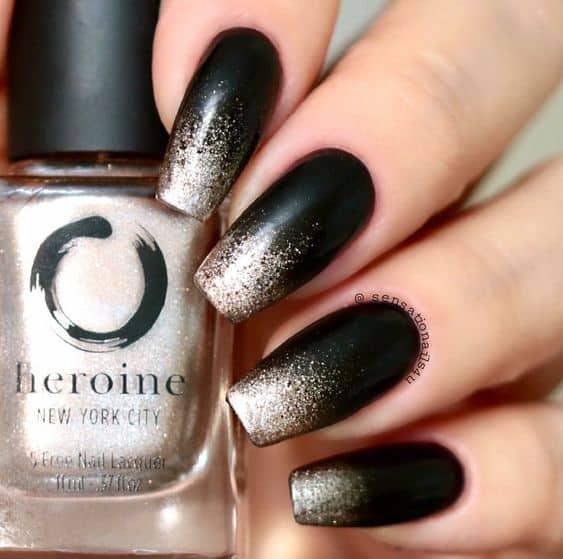 Gold Sparkle: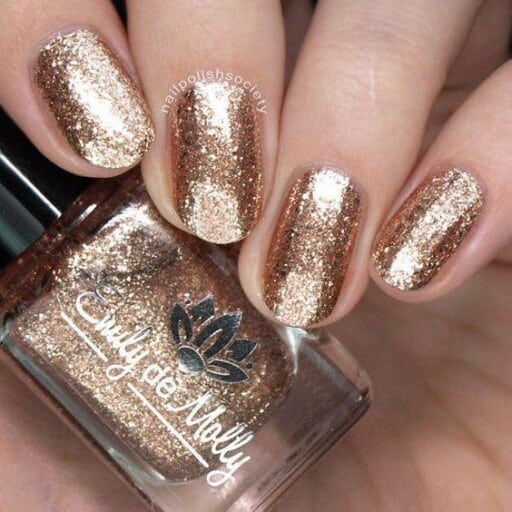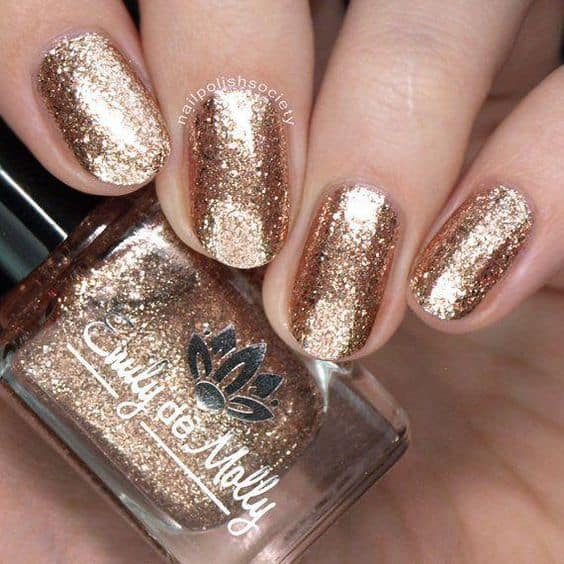 Black Sparkle: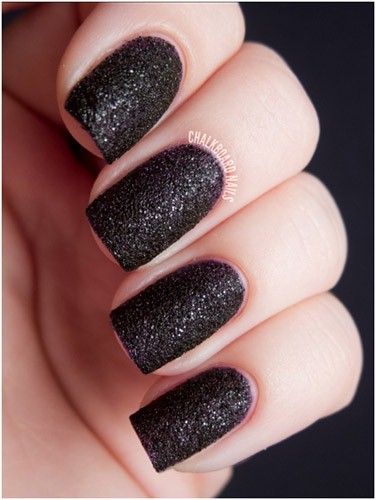 Gold Sparkle Tips: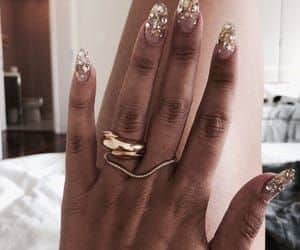 Silver Ombre: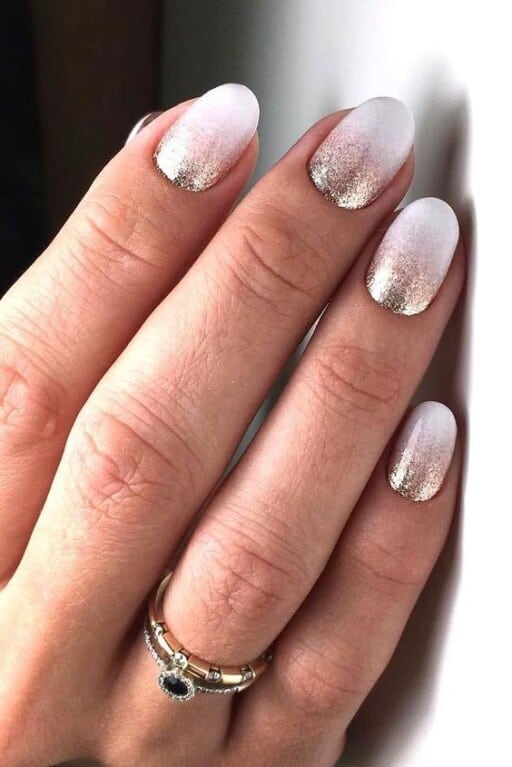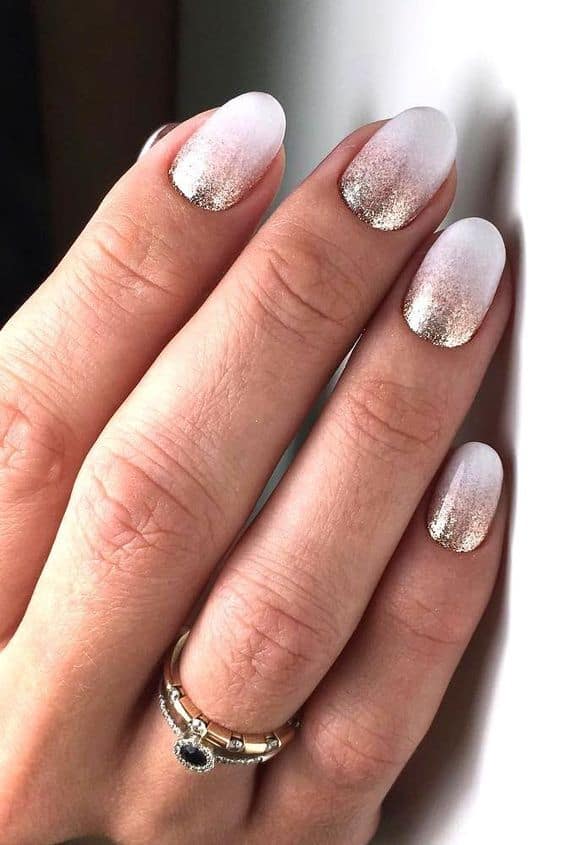 Black & Silver: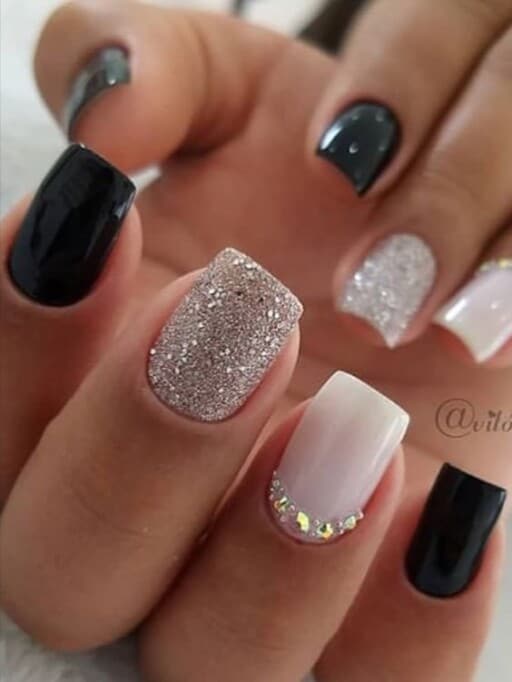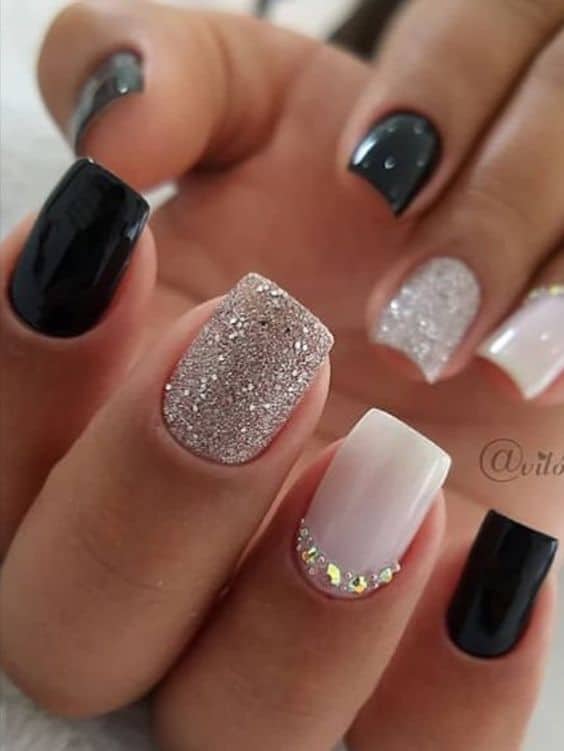 Nude Sparkle Accent: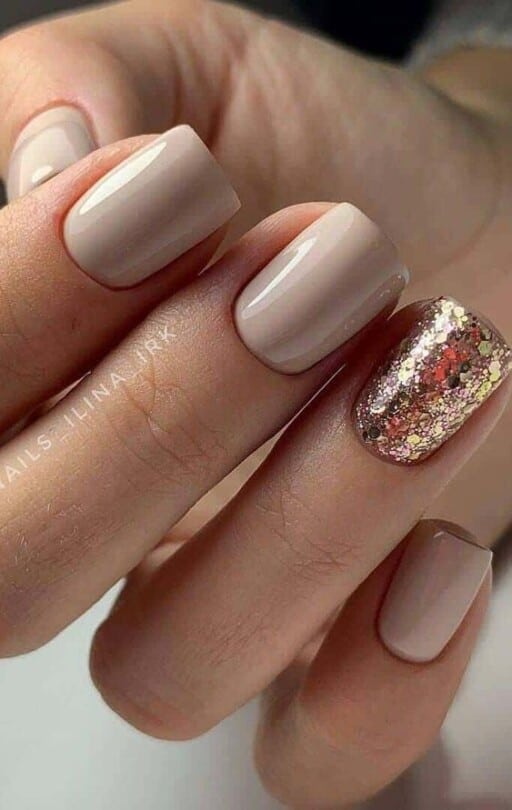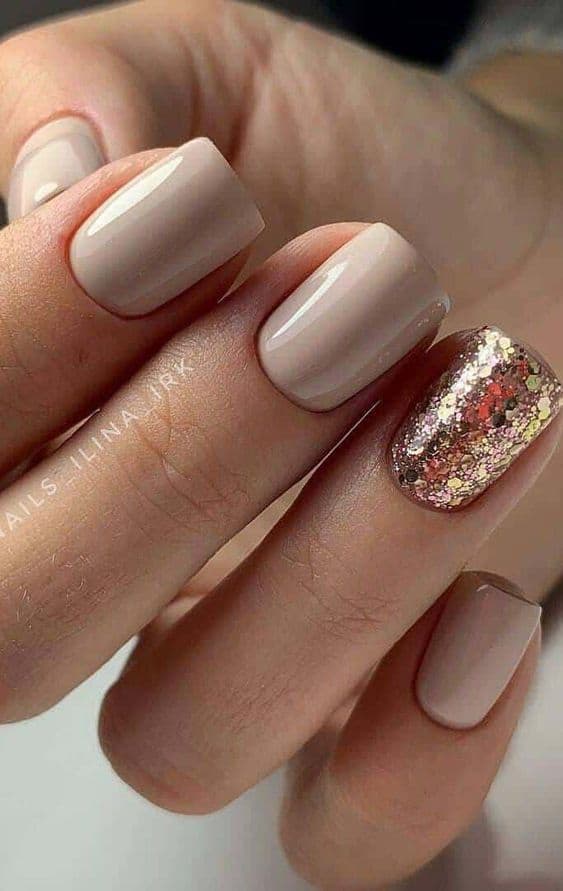 Silver Coffin Nails: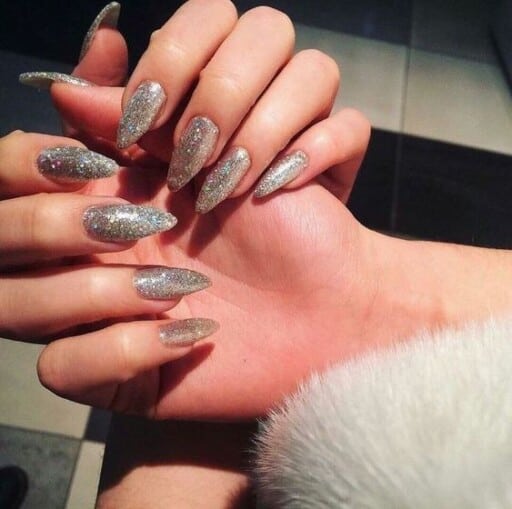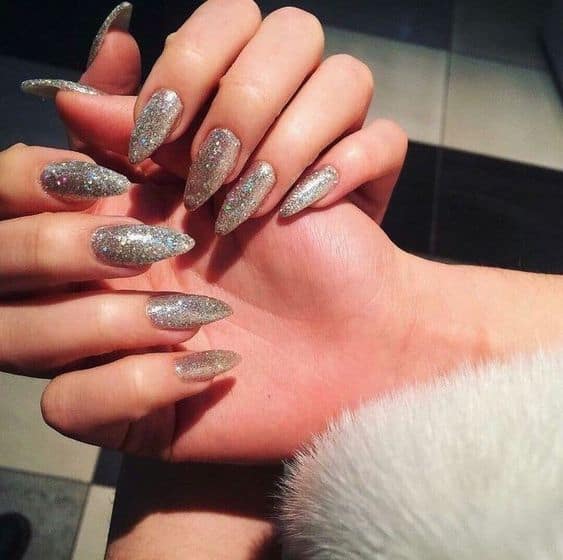 Nude Silver Sparkle: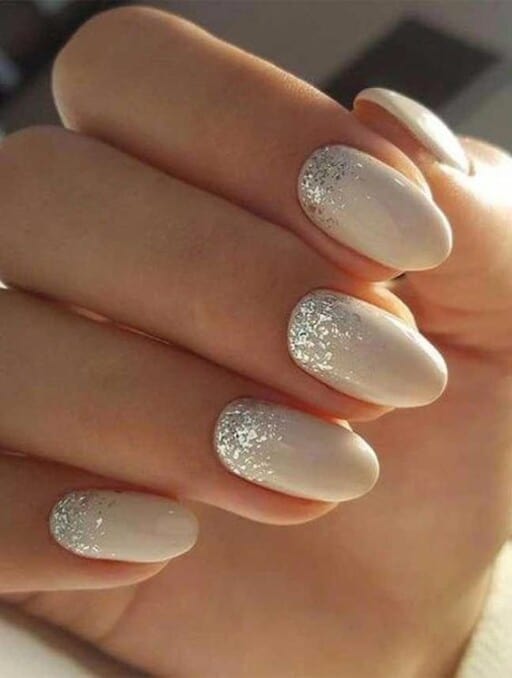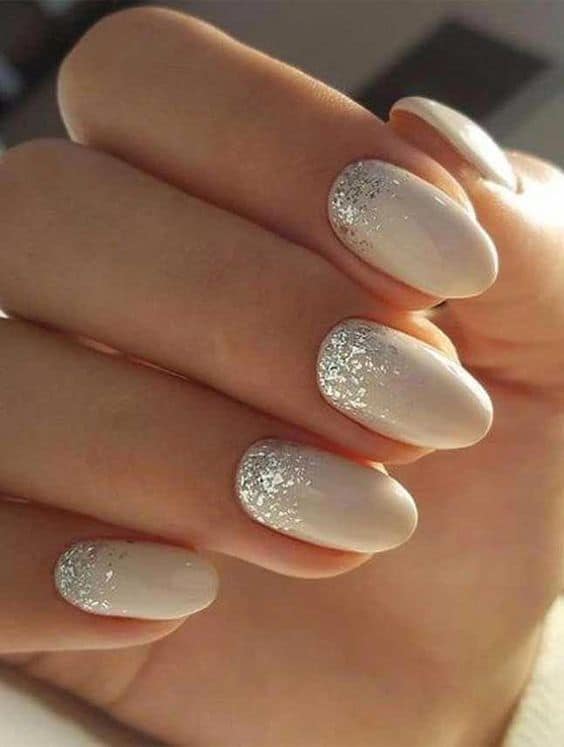 Pink Sparkle: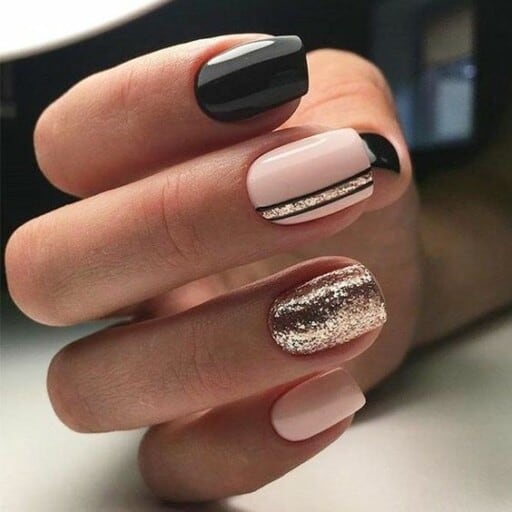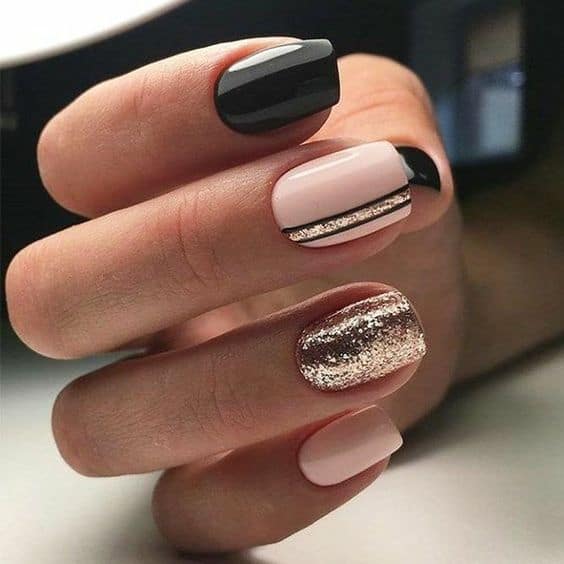 Nude, Gold, Black: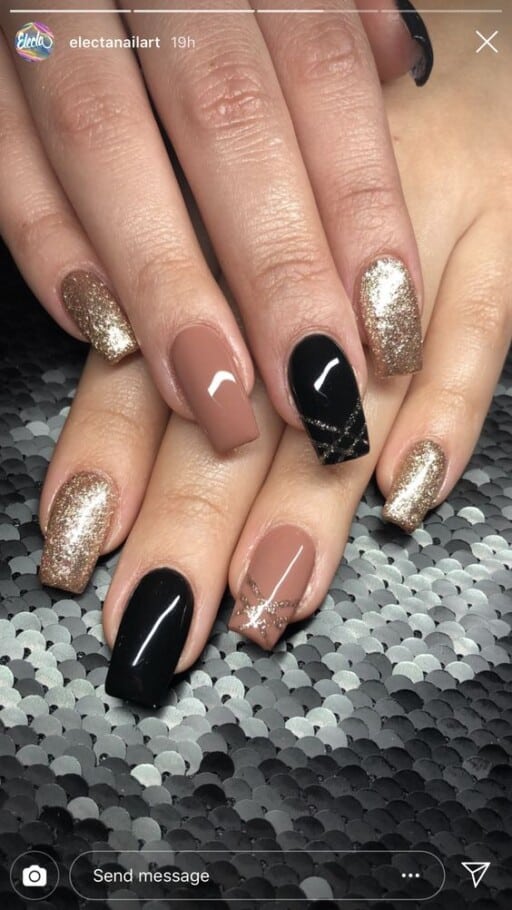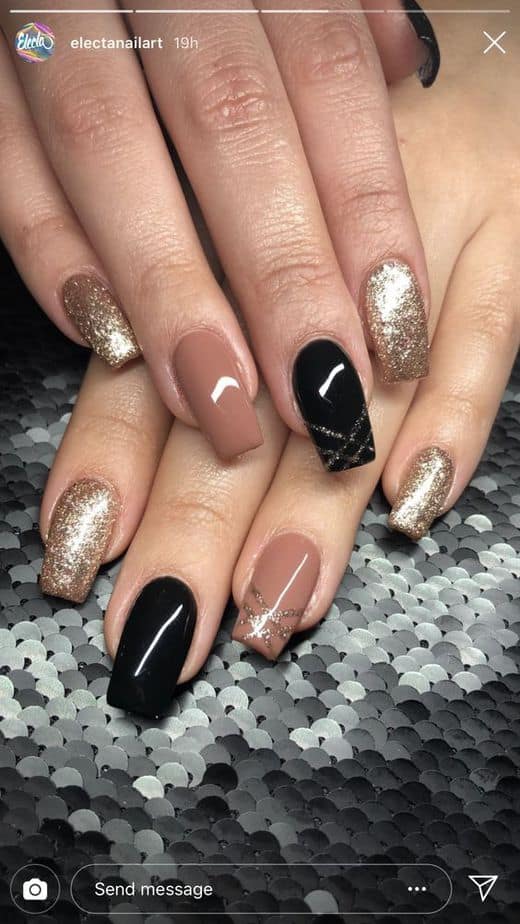 Deep Winter Colors: